Review: 'Avengers: Endgame' Might Give You Hope for This Broken World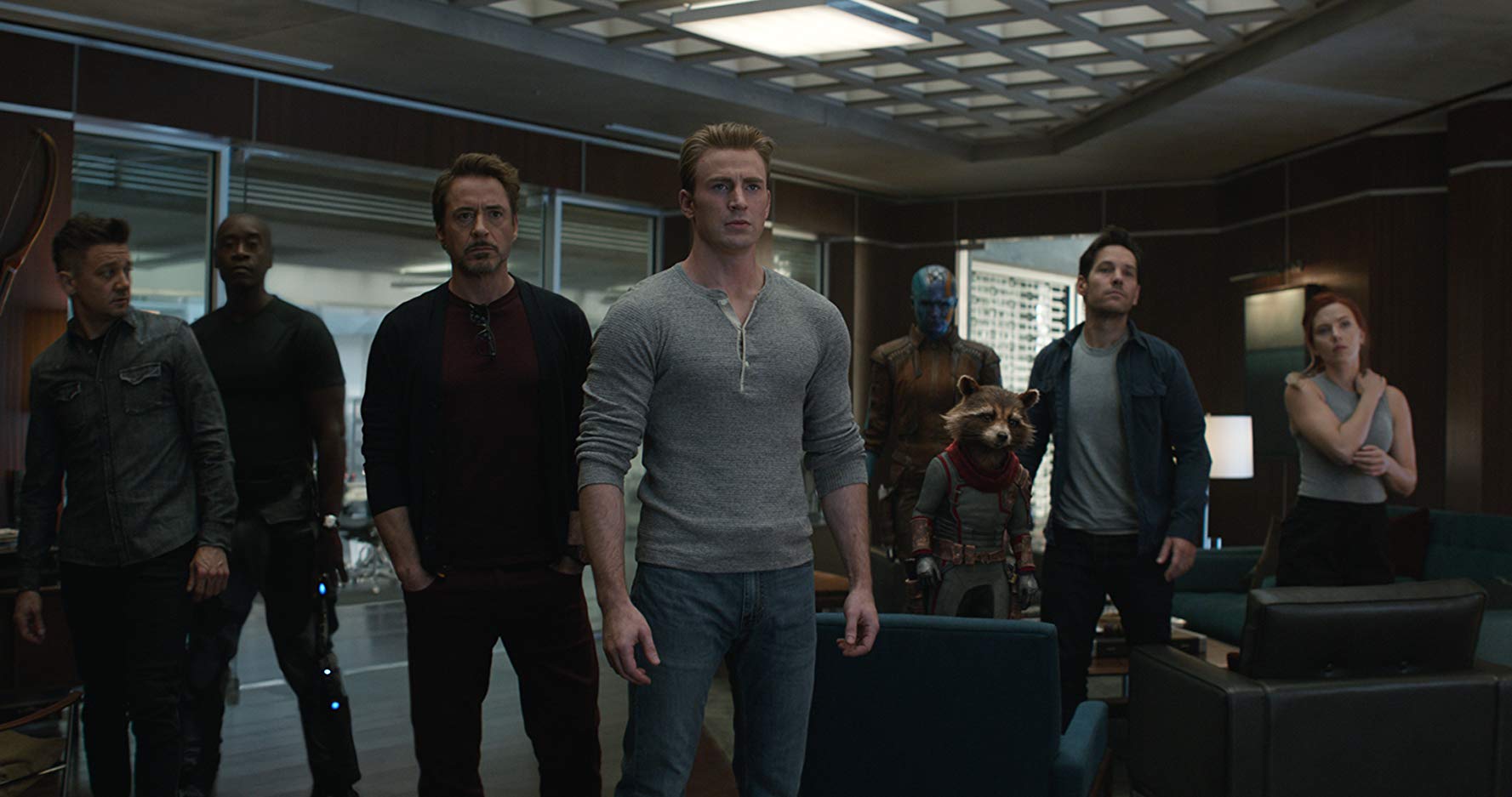 The perfect word is "ultimate." Avengers: Endgame is not just a definitive punctuation mark in the Marvel Cinematic Universe, it finds the franchise at peak levels of scale, emotion and iconography. For both its contextual weight and achievement, this movie is destined to become a touchstone in modern popular culture. Avengers: Endgame transcends comic book fandom and geek culture. It's one of the most rewarding blockbusters in recent memory.
From Iron Man to Infinity War, Captain America to Captain Marvel, the Marvel Cinematic Universe has been building toward Endgame for over a decade. For those who loved these characters already or fell in love with them fast, it's been the pop-culture journey of a lifetime, with inconsequential lows and identity-affirming highs. For others—probably those looking for more contained movie experiences—it might have been less satisfactory, a slog of disposable sequels and false stakes.
And so it's incredible that no matter which camp you fall into, Avengers: Endgame validates the episodic model of the MCU in jaw-dropping fashion. The best endings feel both surprising and inevitable, and Endgame sits at the center of that paradox. The twists in this movie feel singular—you can't imagine things going any other way—and the more expected moments thrill nonetheless. It's a complete exercise in payoff.
In fact, Endgame devotes almost its entire three-hour runtime to that sense of closure. The movie picks up right at the end of Infinity War and thrusts you alongside the survivors of Thanos' snap with only the barest amount of exposition. The remaining Avengers are out to redeem their losses and correct history. They don't have time for catch-ups and info dumps. It means the first 20 minutes of the movie feel a little like whiplash, but don't worry, this is Marvel. We're used to these rhythms. You'll settle in fine.
Its "if you know, you know" approach will probably lead some to accuse Endgame of loading up on fan service, but even if there's plenty here for loyalists to love, very little in this movie feels like abject pandering. For one thing, if you're expecting to have your hand held at this stage in the franchise, sorry, but you should have watched the MCU's other "episodes" before the series finale. For another thing, the highs of this movie don't depend on MCU superfandom. There are callbacks—what closing chapter doesn't have them?—but they reference well-entrenched touchpoints of the series (and often not the ones you're probably thinking about). The vibe here is inclusive. That's the most exciting thing to be said about Endgame: It's for everyone.
The most widely accessible thing about the MCU has always been the characters, and that's where Endgame piles most of its chips. It's smart. The culling of the Avengers in Infinity War actually works to this movie's advantage. By and large, Endgame has more focus than its predecessor, giving plenty of room for the original crop of heroes—Iron Man, Captain America, Thor, Hulk, Black Widow and Hawkeye—to complete their emotional journeys, many of which were several movies in the making.
This is where hardcore Marvel nuts and casual moviegoers can find common ground. The character work in Endgame operates at the highest level. Even if you've only had a passive relationship to these movies, the experience of Endgame is akin to that of a multi-season TV show. All the time you've spent with these heroes, the depths to which you know them and the arc of highs and lows you've seen them through come to bear. This is the most emotional Marvel movie ever. Call it love, call it Stockholm Syndrome…who cares? The effect is the same. Endgame earns every tear it draws from your eyes.
Every dial on the movie's dashboard is thrown to maximum, for better and worse. This is an efficient three-hour movie, but it's still a three-hour movie. The action is grand and epic, but the visual effects are sometimes stretched so far your senses just can't keep up. The huge web of plot somehow supports the weight of every character, but some of your favorites are probably stuck at the bottom of the heap. These are predictable problems—perhaps they were inevitable—but in the context of this movie being the end-all, be-all for a good chunk of our heroes, it's understandable that Avengers: Endgame leaves it all out there. This movie works hard for your satisfaction. Box-office bankability aside, it's a labor of love.
More than anything, that's what makes it successful. Even if you come into Avengers: Endgame from the most cynical of standpoints, having sat through 21 fine-but-only-fine prerequisites, the movie works so hard to make all that time, effort and money worth it that it's hard to walk out without a feeling of gratitude. For everything it has to accomplish, Endgame remains character-focused, patient and conclusive. Marvel did it.
The mission of Endgame, then, ends up reflecting the mission of its title characters. It's about people who give themselves over to a cause and see it through whether it means impossible victory or a second horrible, traumatic failure. It's about the ultimate sacrifice, and here, there was finally something to sacrifice for.
If anything had been missing from the MCU, it was the citizens the Avengers were protecting. You won't see everyday people in Endgame, but they're not absent, because the movie positions the audience as those people. After 11 years, the Avengers have become more than pop culture's most famous heroes; they've become our friends and family. The Marvel Cinematic Universe made room for our broken world and deemed that broken world worth saving. By the end of Avengers: Endgame, you just might agree.
Tyler Daswick
Tyler Daswick is a senior writer at Relevant. Follow him on Twitter @tylerdaswick.