Prepare Yourself, 'Widows' Has Arrived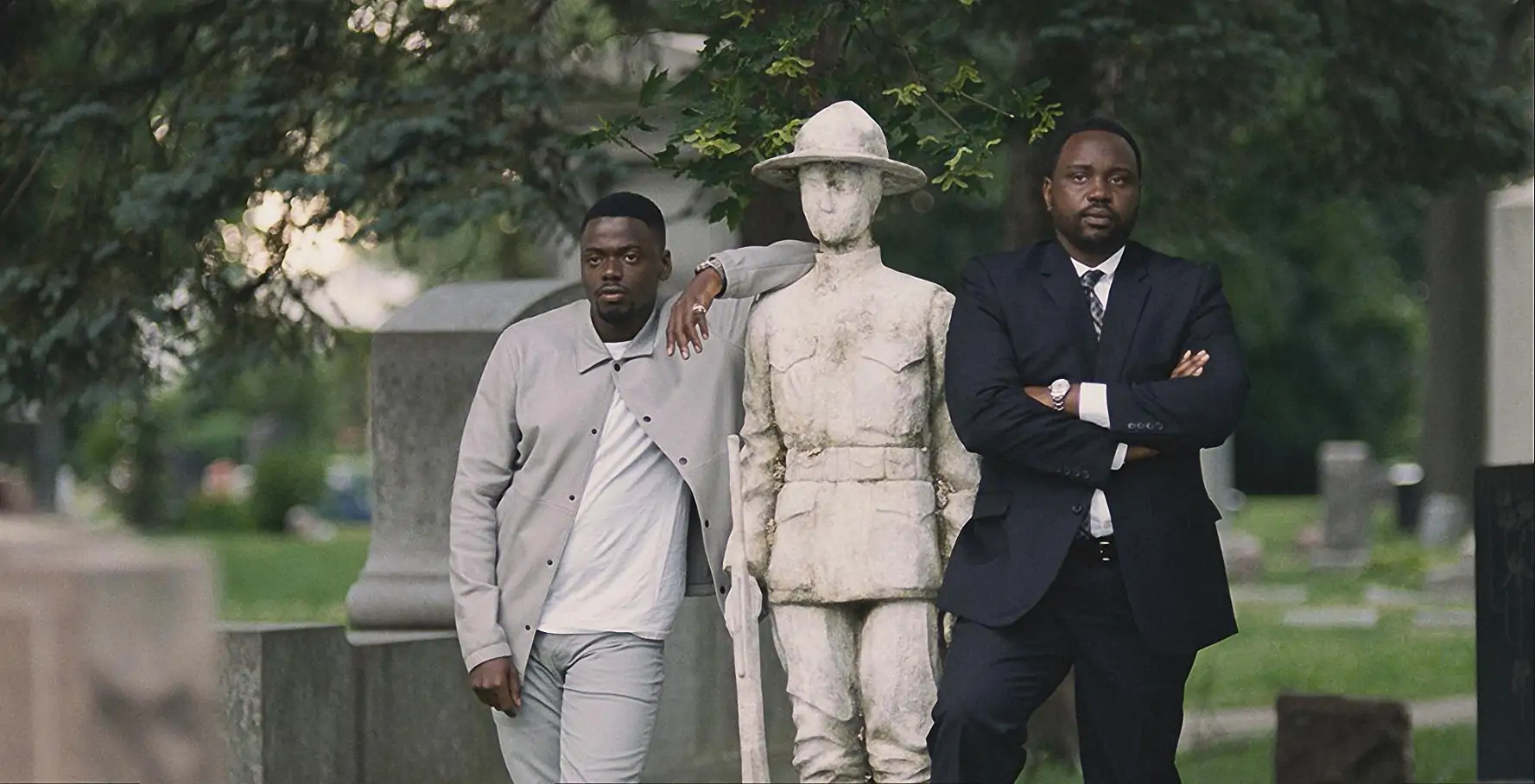 Widows bangs so hard it's concussive. It meets you on a fast-twitch adrenal level of shock and thrill, but it will resonate in the deeper parts of your brain, too. It's an aggressive and physical heist movie, but like so many of its characters, it contains a hidden level of cunning that picks your pockets at the same time it's kicking your front door in. Be mindful of this one. It has tricks you'll never see coming.
First, the blueprint: Widows is about the wives of a bunch of bank robbers. The robbers die in a botched heist, but they leave behind the plans for another score and the widows decide they're going to finish the job. Simple on paper, more nuanced in execution.
One wrinkle behind the scenes in Widows: director Steve McQueen. He made 12 Years a Slave back in 2014, so it would be natural to peg him as a "prestige" filmmaker, but for this job, McQueen's made a crowd pleaser. Robbery movies are already satisfying, but even though Widows banks on the charismatic leads and procedural mechanics you'd find in an Ocean's movie, it skews way more hardcore. It's not flashy, but it's pure and raw. McQueen has flourish, but at the end of the day Widows is about some thieves trying to score some cash.
That takes us to the gang. The Widows cast is deep from the bottom all the way to the top. At the ground level are career-best turns from Michelle Rodriguez and Elizabeth Debicki as two of the widows, but Bryan Tyree Henry, Cynthia Erivo, Liam Neeson and Colin Farrell add their talents, too. One level up sits Daniel Kaluuya as a horrifying enforcer (seriously, he's going to make you squirm), but Viola Davis owns the penthouse of this movie. It's like she's roaring even when whispering here, and the script gives her some chances to spit absolute ether at her enemies. Davis is on one, period, and if you're not on her side by the end of this movie, heaven help you.
Oh, but don't forget the appearances from best-actress-on-TV Carrie Coon and—*ahem*—Robert Freaking Duvall as well. They're both here, and both somehow not overqualified for their five-minute parts. The Widows cast isn't fair to other movies, really.
And the driving force behind this whole operation? Subversion. Widows is about perception. Characters act and react to one another based on how they meet and defy each other's assumptions. It makes for a fun script from Gillian Flynn—a true screenwriting force with this on top of Gone Girl and Sharp Objects—but it also makes for a lot of sudden ambushes for the audience. Widows isn't a 'gotcha'-style thriller, but it watches like one. The movie moves so fast you won't have time to predict what happens next, and that makes the plot developments jarring and your reactions instinctive. It reduces you to your base responses: gasps, shouts, fist pumps. It's so cool.
Positioning the audience in that state of moment-to-moment edginess aligns them with the expectations the titular widows are taking advantage of; the movie surprises you because it has control over the way you perceive it. The women have the power here: over their marks, over the men and over you. What's more, thanks to the great acting and direction, you'll accept their authority.
It's a dominating experience, but Widows also carries a sense of empowerment that works both ways. The movie's main trio—Davis, Rodriguez, Debicki—begin the movie alone and threatened and wracked with loss. Two hours later, they're masked and armed and smashing windows. They're both battling and capitalizing on the misconceptions placed upon them by both their dead husbands and the crooked men hunting them. Their presentation as stricken women begins as a point of sympathy, but it ends as their greatest strength. It's why they can pull off a heist like this in the first place; no one sees them coming.
There's a lot you can take from that, but for the sake of not being corny about a movie in which Viola Davis and the women from Fast and Furious and Guardians of the Galaxy set cars on fire, we'll just say for a movie about the secret power that comes with owning your story, the experience of Widows feels like landing safe after a 10,000 foot jump. It's heart-pounding moment-to-moment, but once it's over, you're only going to like it more.
Widows hides a lot beneath its surface, just like its real-life and on-screen crews. It's one of the easiest recommendations of the year not only for its wire-tight action and magnetic performances, but for its gleeful subversion and triumphant self-ownership. You're not just going to love watching this thing go down; you're going to want in.
Tyler Daswick
Tyler Daswick is a senior writer at Relevant. Follow him on Twitter @tylerdaswick.