The Plot Description for Lebron James' 'Space Jam' Sequel Certainly Has Some Words In It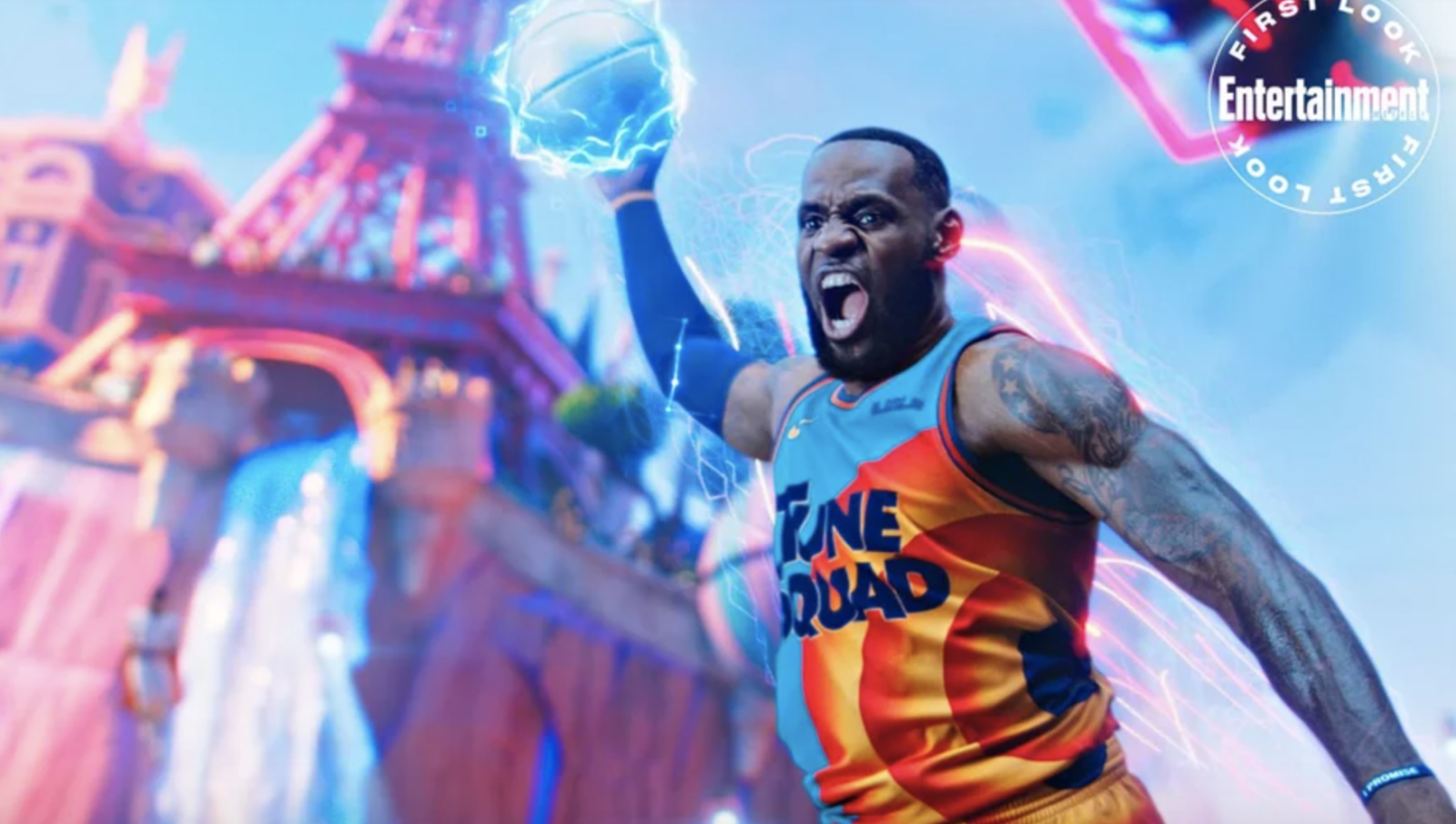 Space Jam is back, baby. The 1997 classic that somehow, someway, combined Michael Jordan and Looney Tunes is coming out of retirement for another round of crossing the NBA and Bugs Bunny streams to the delight and bewilderment of fans everywhere. This time, Lebron James is suiting up with the Tune Squad and we've got our first look at this movie that is actually happening, for real. And what a look it is. It also involves a plot description which, well …let's just start with that. Via EW:
Playing a heightened version of himself, James struggles to relate to [his son] Dom, who's much more interested in creating games than playing them. When Dom's tech skills draw the attention of a CGI humanoid named Al G Rhythm (Don Cheadle), the father-son duo get sucked into the Warner 3000 entertainment "Server-verse," with the A.I. kidnapping Dom in the hopes of stealing some of the King's followers (IRL he has about 80 million on Instagram). Cheadle doesn't consider Al G a bad guy (what bad guy does?), but rather "an A.I. with a chip on his shoulder," says the MCU veteran.
Whew. Well, that is certainly one way to make a movie. Look, this may sound a little convoluted on paper but, well, remember that the original Space Jam involved a villainous extraterrestrial theme park owner sending his minions to earth to steal the basketball talents of NBA players to square off against the Looney Tunes in a basketball game for the fate of WB-verse and their only hope was to suck Michael Jordan, Bill Murray and Newman into their world to lead their own basketball team to victory. So, really, complicated plots are core to this franchise. It's all just an excuse to get an NBA GOAT on their court anyway, right? This works as well as anything.
James himself dropped a few images on Twitter and, well, if it's Looney Tunes and Lebron playing basketball you're after, you're in luck.
Y'ALL NOT READY FOR THIS SQUAD!!!! 😱🐰🥕👑 @spacejammovie @EW pic.twitter.com/8ogu758fsO

— LeBron James (@KingJames) March 4, 2021
Hey, you know what? Awesome. Seriously. The first Space Jam ended up being a cultural touchpoint and a very fond memory for some of us who may have gone to see it on our birthday when we were little kids and ended up eating so much pizza beforehand that we threw up but then after the movie got to go play video games with our friends and a girl asked for our phone number for the very first time and it was the best birthday ever. This is all hypothetical, of course, we could be referring to anyone here, but the point is, this franchise does have a way of making memories and if Space Jam: A New Legacy can give some other kid that same thrill that this 100% imaginary person in this 100% imaginary situation had, then it's a net gain for society.