Why the 'Faith-Based' Film Genre Must End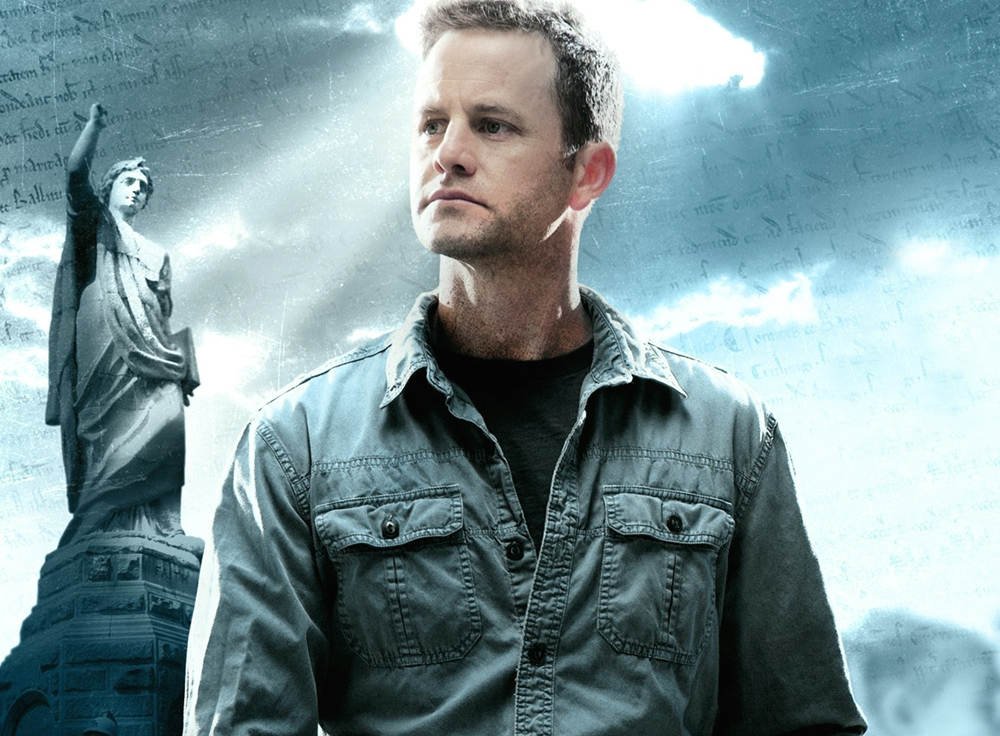 In 1994 I wrote the first in a series of articles and books about the problems that resulted when misguided but well-intentioned Christians retreated from the mainstream music world and created the so-called Christian music industry. I wasn't alone as others like musician Charlie Peacock and rock biographer Steve Turner took the discussion to the next level in their books At The Crossroads and Imagine.  
What I identified in the book was that while many of the early artists were intent on taking their message to the world, it was the marketers who realized they could make more money by calling the music "Christian rock" and setting up a parallel music industry that mirrored the real one, complete with separate radio stations, separate retail outlets, charts, concert tours etc. all of which made the music either physically or culturally inaccessible to those outside of the faith community.
Who can forget the story that the band P.O.D. often told about fans who saw them perform at Ozzfest, went to a retail outlet to purchase their CD only to change their mind when they were told that P.O.D. was a Christian band whose CD was located in the Gospel section?  For at least 30 years bands like P.O.D. burned with a desire to sing their songs for everybody but marketers intent on categorizing them would effectively thwart that.
I was reminded of this recently when I received the following from a young filmmaker animated by his Christian faith who made a film that he hoped would be enjoyed by both Christians and non-Christians. Very few artists set out to have their work labeled in such a way that turns off a large part of the population from even considering it, and this filmmaker was no exception. And yet his film was being marketed as a "faith-based film" for marketing purposes. 
It felt like déjà vu all over again, but with the benefit of having mistakes made by the Christian music industry in our rearview mirror, there need not be a repeat that caused an entire generation of artists to effectively be silenced in terms of being heard by the primary culture, in the world of film. The first task at hand is to reject those who would for pyrrhic temporary financial gain, seek to label filmmakers as "faith-based" filmmakers who make "faith-based" films. 
Sure it may be easy to find an easy audience by embracing the "faith-based" label but it comes at a steep price, for "faith-based films" made by "faith-based filmmakers" are simply not going to be accessed by either the irreligious or the marginally religious and although there may be a handsome living to be had by marketing that way, it will necessarily shut down attempts to reach outside of the faith community.
My young filmmaker friend guided by the faith-based marketers seemed to understand this when he wrote me, "It's hard to compete with The Avengers. As a Christian film we compete with Fireproof or God's Not Dead and it's obvious to folks how our product is unique." 
It's not just some of the misguided faith-based marketers who are threatening to take these filmmakers down a road to cultural oblivion. There are also distribution companies which seem intent on creating a parallel Christian film industry that will allow for first run showings of films in churches.
The irony here is that just as the creation of a Christian music industry likely thrilled secularists who would have been annoyed by having to listen to artists like Phil Keaggy, Randy Stonehill and Larry Norman on mainstream radio, so too there would likely be many elated Hollywood film types if religious filmmakers would vacate the mainstream film industry and be relegated to a church film circuit. 
The solution to the CCM problem came when dozens of artists who were once stuck in the cloistered world of Christian rock went mainstream and a new generation of artists of faith avoided it altogether-and today that has left a world in which you're likely to hear the music of these artists like The Fray, Mumford & Sons, Mat Kearney, Justin Bieber and others when you buy your coffee at Starbucks instead of only on Christian radio or in church on Sunday. But that came after a painful period of nearly a half century in which Christian ideas set to music disappeared from the primary culture. 
The answer to the same problem happening in film is not for filmmakers who have a deep faith to stop telling stories that reflect that faith or to water down the religious content of those stories but instead to strive to tell their stories in a manner that can be understood and followed even by those who don't share their faith.
They must also resist the efforts of both their enemies in the mainstream and their "friends" who would effectively silence them in terms of having any meaningful impact on the mainstream entertainment culture and are even now attempting to create a Contemporary Christian film industry that will have as much impact as Christian rockers had on the mainstream music world in the '60s, '70s and '80s, which was almost none 
"Secular filmmakers" have never accepted a cultural paradigm that would label their films "secular films" and those of us who loved Seinfeld can only be grateful that its creators didn't accept the label "Jewish TV Show" and allow it to be broadcast exclusively on a "Jewish television network," effectively cutting off access for non-Jewish American. In the same way, those who are animated by their Christian faith to make movies must say no to the faith-based marketers, reject attempts to hyphenate them and their work, reject efforts to show their movies in churches on a first-run basis, and only work with those film companies that will treat them as filmmakers who deserve to be given the chance to reach the widest audience possible with their work. 
Every Christian I know likes quality movies, and whenever possible, they enjoy seeing first-rate talent. The point isn't that Christians living in America today seek out poor quality films, but rather that they are so desperate for films that resonate with their beliefs, that they'll tolerate poorly made movies. 
There are two clear paths ahead: One will take American popular culture and the faith community on a 30-plus year detour—a road that could see the construction of CCF or Contemporary Christian Films, films that are poorly made by people often with no formal training in film, that are so over the top in their assertions of faith so as to not make much sense to non-Christians, sold at Christian retail and promoted in Christian media in a manner that would effectively mean that their messages would be ignored by the primary culture. It may even result in the creation of a separate chain of theaters-devoted to playing only CCF and perhaps even the creation of a first-run film distribution complex in churches. 
The alternative is to avoid the CCM/CCF trap and for filmmakers with Christian convictions to push back against efforts by both their friends and their foes to effectively silence them by insisting that their films not be labeled and marketed in a manner that turns off millions of American who might otherwise be interested in their work. And they must also demand that the same companies that pour tens of millions of dollars into the films made by "secular" filmmaker treat them with equal respect, giving them proper budgets to allow them to create films that are at the same level of quality as anything that is screened at the multiplex.
If they don't, the only thing they will have accomplished is to make obscene profits on the backs of nice Christians in the Midwest and effectively transfer that money to pay for the likes of Leonardo DiCaprio to take joyrides on the company jet and the financing of the next Adam Sandler movie. 
Nothing can be done about the fact that a generation of recording artists were lost to the world in terms of having any meaningful impact on the lives of millions of people around the world because short-sighted music executives created a parallel industry that ensured that most Americans enjoyed the music of Elton John, The Beatles and The Rolling Stones but were never afforded the chance to by moved by Dana Key's "Dear Mr. Clapton," Phil Keaggy's "Nobody's Playgirl Now" or Randy Stonehill's "The Wild Frontier" or thousands of other songs that never had a chance. But we can take steps now to ensure that that same sorry story isn't repeated in the world of film. 
Mark Joseph is a music and film producer and author. His most recent films were Max Rose, The Vessel, The Unknowns and Frank vs. God. His next book Rock Gets Religion: The Battle For The Soul of The Devil's Music releases September 19.