Will Smith Might Be the Voice of the Genie in the Live-Action 'Aladdin'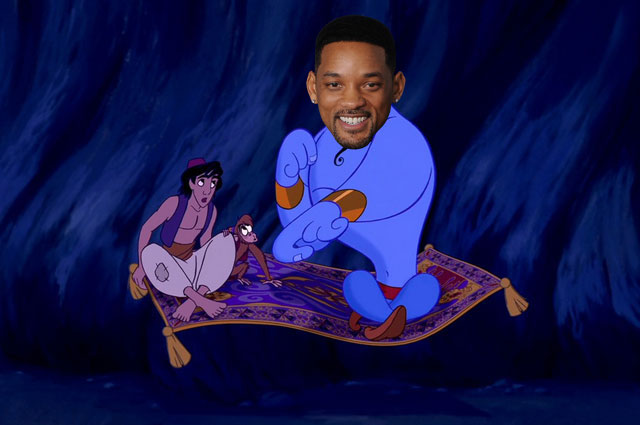 Aladdin is next on the docket in Disney's relentless quest to make live-action versions of the animated classics of its 90s hey day.
Guy Ritchie (Sherlock Holmes and Snatch) is slated to direct and that's about all we know for sure right now. That and that Will Smith is in talks to step into the phenomenally large shoes left behind by Robin Williams as the voice of the genie.
Nothing's for sure yet, but Smith is rumored to have been interested in doing a family friendly picture for a while (he supposedly wanted to be involved with Disney's upcoming Dumbo remake, but had to back out because scheduling conflicts). Voicing the Genie would be a much higher profile gig, as it was one of Williams' most iconic roles.
There's no other official casting announcements, but the film is supposed to start shooting soon, so expect a bunch of news over the next few weeks.