Yes, Nicolas Cage Will Play Joe Exotic in the 'Tiger King' TV Show Adaptation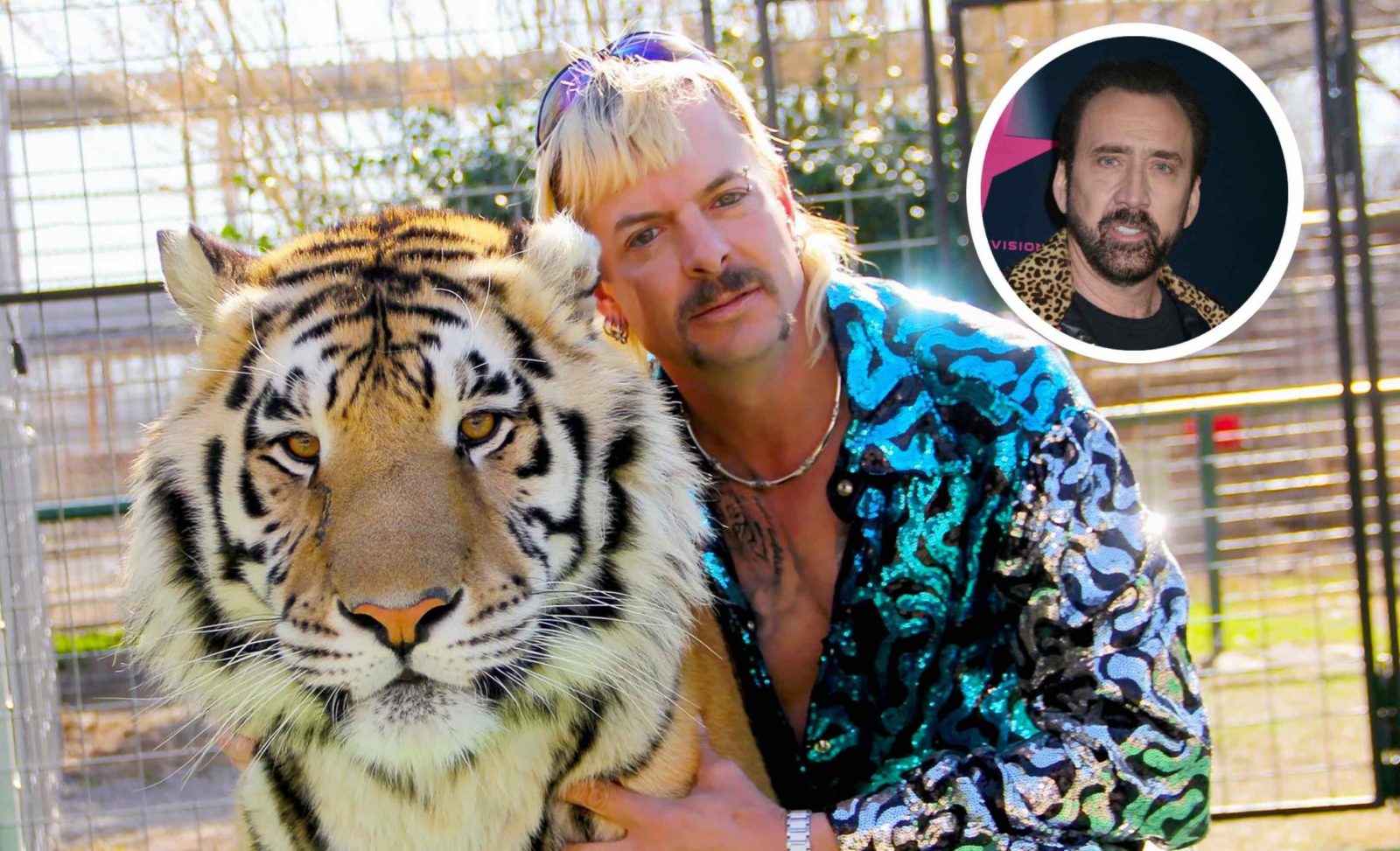 After Netflix's Tiger King documentary took the quarantined world by storm, it was only a matter of time before someone decided to make fiction of reality and adapt the 100 percent bananas story of Joe Exotic for a scripted series. And now, we've got our first piece of real news about what it's going to involve. Obviously a man of Joe Exotic's unique temperament and charm requires a performer of similar temperament and charm, and Hollywood has just such a man in one Nicolas Cage.
Cage is an obvious draw — this will be the first time he's ever appeared in a TV show — but the real secret weapon here is the writing team of Dan Lagana and Paul Young, who created Netflix's American Vandal series. Vandal was a sharp true crime satire with a far-too-short run on streaming, so it's very good to see that Lagana and Young are getting back to work.
The show, which you've probably seen, is based on Leif Reigstad's Texas Monthly article "Joe Exotic: A Dark Journey Into the World of a Man Gone Wild," which takes a deep dive into the world of big cats and the Americans who own them. Joe Schreibvogel (aka "Joe Exotic") is one such American, and his many misadventures were chronicled in Tiger King which features moments that would be hard to believe if they hadn't actually been documented.
The question is whether or not a scripted series could live up to the marvels of docu-series itself. That's a question that won't be answered until the show premieres.
This is actually the second Tiger King adaptation in the works. The first has already cast Kate McKinnon as Joe Exotic's nemesis Carol Baskin and is looking for a scriptwriter.