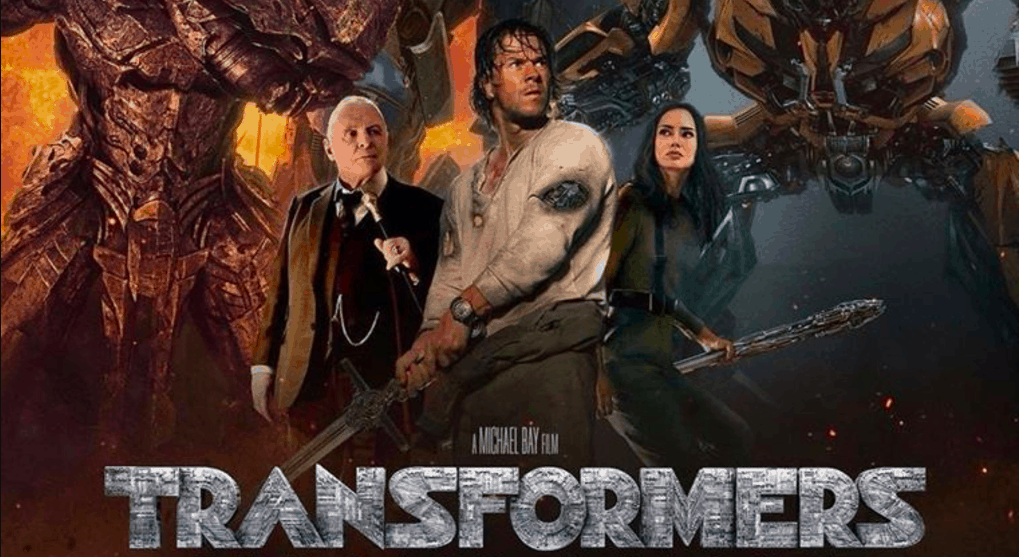 https://www.instagram.com/p/BU8OgA2l-jF/
It's been something of a banner year for bad movie posters. A few weeks ago we got Spider-Man: Homecoming, which managed to group what must have been every character in the movie (many of them twice) and at least a few characters from other movies into one grab-bag buffet. And now we've got this international poster for Transformers: The Last Knight. And what this poster lacks in being stuffed to the gills with characters it more than makes up for with some of the laziest photoshopping this side of a Reddit conspiracy theory thread on UFOs. Behold:
Yikes. Obviously, getting Mark Wahlberg, Anthony Hopkins and Isabella Moner into the same place for a photoshoot is impossible, as these are unimaginably wealthy stars who can't just be expected to carve a little time out of their schedule to stand around getting their picture taken. Nevertheless, there must have been a better way to photoshop them into looking like they were all together. This looks like some poor intern was tasked with just cutting their pictures out of the pages of US Weekly with a pair of children's scissors and pasting them onto a picture of Transformers with a roll of Scotch Tape.
And we don't really need to talk about the actual Transformers because, at this point, you're either on board or you're not. Whatever's going on behind the robots with the giant Lovecraftian Hydra monster isn't exactly the most aesthetically appealing thing you'll see all summer, but that's sort of baked into the cake of Michael Bay's franchise by now, so no use in complaining, although one does wonder what a giant futuristic robot is doing with a sword. Come to think, what's Mark Wahlberg doing with a sword? And speaking of, let's circle back to Wahlberg, who honestly looks like he was just dropped in from a The Perfect Storm freeze frame and seems to be as perturbed by the poor photoshop as anyone here. Can't blame him, but you can buy a ticket for his new movie. That oughta help smooth things over.