Audrey Assad Opens Up About Her Lost-And-Found Faith on Her New Album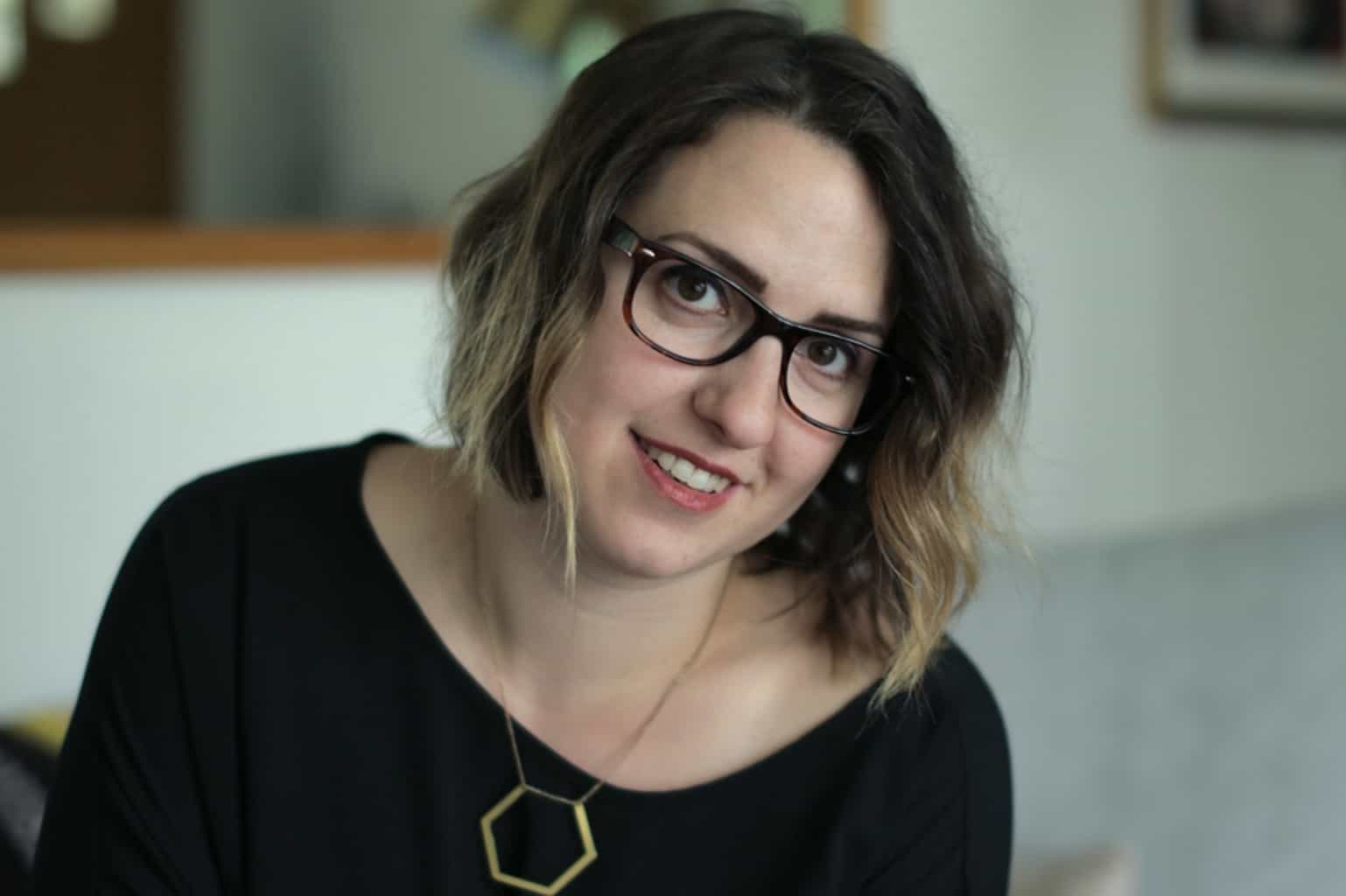 Award-winning singer-songwriter Audrey Assad is releasing a new album called Evergreen this year after a five-year hiatus. Evergreen reflects how the singer's faith has evolved in her time outside of the studio. RELEVANT sat down with Audrey to explore what that process of changing faith was like for her.
What's been going on during your hiatus?
So, I kind of have gone through something that I think a lot of my peers are going through—or have gone through—which is a serious deconstruction of faith. I would have called it a faith crisis many years ago, but now I realize the crisis is really only the stress from my perception of how people receive that, or my perception of how God thinks of me—that's what creates the crisis. The deconstruction itself is a healthy, normal thing to go through. [But] that's not what we're taught as evangelicals growing up. I wasn't [taught that]. But it has been a very difficult and interesting experience.
At the time I put Inheritance [her last release, consisting of re-imagined hymns] out, I was in a place, I would say, of almost total unbelief. [But] I actually found a lot of emotional healing through making that record because the songs I grew up with had sort of haunted me in some way. And so, going into them and exploring them and making kind of, soundscapes under them was a very cathartic experience.
Then, I slowly started writing worship songs again in the last year because I've been through this whole journey of unpacking some past trauma that had to do with my church background. I would probably be able to safely just call it a cult, [that label is] not that far off. I also had a situation in that church where I was being sexually harassed by somebody who was an elder there for several years as a teenager.
So there was just a lot that was tied up in church for me that was really difficult. And once I started going to therapists and doing all this work to undo—or at least to examine that stuff—I slowly started finding that at the end of the day I have all of these big questions, and yeah, I don't really know how clearly I believe all the things I used to, but at the bottom of all of that, I think I'm a believer.
I don't think I'm someone who looks at the universe and says this is meaningless. I tried to say that, and it just doesn't ring true to me. So this record is kind of like my foray back into prayer, worship and rediscovering a God that I think I had very, very bad ideas about for a long time.
How would you say that this foray into prayer is different from your earlier projects?
Well, what I hope is that there's a lot of similarity, but the things I'm saying are more coming from a place of wonder and openness than from a place of certitude.
So a lot of the things I'm saying are not actually that different. But I'm able to come at that from a place where I'm [saying], "God transcends all concept of God." God transcends everything that I'm saying about God right now.
The first single we released is called "Deliverer," and it has this whole approach of apophatic prayer, where you go at it from a negative perspective: [basically saying] "God is not this, God is not that." So I have[this song saying], "You are not possessive, You are not invasive, You are not controlling" All these things that I've kind of been taught that God was, and I no longer believe that God is, so I was trying to chip away at the block of marble and see, like, what is under here? When I chip away, what is not, what is?
You said earlier, "I think I'm a believer." Does that feel comfortable for you to say now?
It does, and that's only because I've gone through this kind of three-year process of first the deconstruction, the sort of subsequent crisis of that emotionally, and then the many, many therapy sessions that enabled me to sort of realize, "I am really in crisis because I'm worried about what people are going to think." And that's not the only reason, but it was part of it.
It's what heightened the emotional tension of that moment in my life. I didn't give myself freedom and grace to go through that. And that's what created a lot of the symptoms I was experiencing, which were anything from anxiety attacks to physical ticks and different things. I realized that if I wanted to get out of that place, I had to let go of the opinions of other people.
So now it feels comfortable because I've really kind of settled into that as my identity, which is, "I think I'm a believer." That's who I am. And I've tried to surround myself with voices and writers and teachers who challenge me, but enable me to give myself that kind of freedom.
For many believers, 'I think I believe' isn't good enough. How do you stay secure in your identity when others try to question it?
Being part of a spiritual movement that's so old [Catholicism] makes it possible for me to kind of go, "Well, I don't know how I fit, but I know that I do because this movement is so wide and so broad that it has housed people from all different thought traditions." There are charismatic Catholics and traditionalist Latin mass Catholics, and there are all of these different veins inside this body. And I know I fit into one of them, even if I don't feel like I do. So that's been helpful to me to feel a part of something so old and broad as the Catholic tradition is.
I hear, in what you're saying, that there's space for you to belong, even if it may be on the fringes somewhere. I think that's so important for our generation, and also a part of the danger we feel in deconstructing our faith: that we won't belong anymore.
Totally, and I came to that point, and it freaked me out so bad, especially with what I do for a living, and I [was] like, "What is going to happen if I'm open about this?" And I've seen people—[for example] when Rob Bell wrote Love Wins, John Piper tweeted "Farewell, Rob Bell"—people are going to tell you that you don't belong but you have to insist: "I do belong and you can't tell me that I don't. It's not your place to tell me that."
It really took me a couple of years to get to a place where I was willing to take that stance and it was hard to imagine. Like what if I said I don't believe in XYZ anymore, what would happen? And at this point, I feel confident insisting that I have a place, regardless of what other people think about it. I've cried a lot to get here. It's been rough. But I'm happy with the fact that it happened because I feel like I have my eyes open. It's good.
Andre Henry
is managing editor at RELEVANT Media Group. He holds a B.A. in Practical Theology and an M.A. in Theology with an emphasis in Biblical Languages. He's passionate about music, faith, racial justice, and social change. You can find him on Twitter @andrehenry, and more of his writing at http://andrerhenry.com