Drake Has Yanked His 2022 Grammy Nominations From Consideration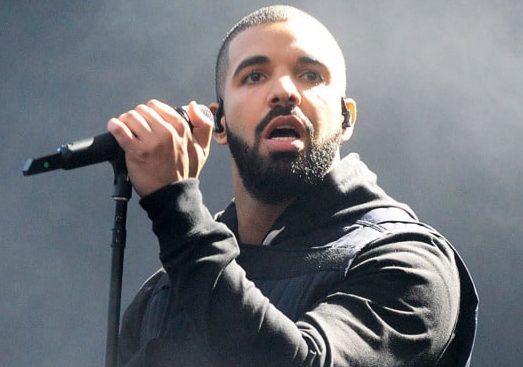 In a surprise movie, Drake has withdrawn himself from Grammy consideration. His two nominations for Best Rap Album and Best Rap Performance have been removed and will not be replaced for voters ahead of the actual broadcast. Variety reports that Drake and his management made asked the Grammys to pull his name from voting lists, and the Grammys agreed.
Drake could have any number of reasons for doing this (we'll get to speculation in a second) but for now, it's important to note that this is probably unprecedented. In fact, Drake's whole nomination situation up to this point has been a little odd. Normally, record labels submit their artists' work for consideration and then the nominations are selected from the preliminary ballot of thousands of entries. Drake, in all likelihood, did not submit Certified Lover Boy to any of the major categories (Album, Song and Record of the Year) but did submit to Best Rap Album and Best Rap Performance, and was nominated for both. Now, he's taking them out of the running.
Why? Well, for starters, Drake and the Grammys have had a contentious relationship for some time. Last year, Drake was publicly incensed with the Grammys snubbed his friend and fellow Canadian The Weeknd, calling for the Academy to be replaced by "something new that we can build up over time and pass on to the generations to come." He took his frustrations to Instagram.
"I think we should stop allowing ourselves to be shocked every year by the disconnect between impactful music and these awards and just accept that what once was the highest form of recognition may no longer matter to the artists that exist now and the ones that come after," he wrote. "It's like a relative you keep expecting to fix up but they just won't change their ways. The other day I said @theweeknd was a lock for either album or song of the year along with countless other reasonable assumptions and it just never goes that way."
But the beef didn't start there. Broadcast producers turned Drake's mic off in 2019 during his acceptance speech for Best Rap Song when he (correctly) observed that awards don't mean a whole lot in the grand scheme of things. "We play an opinion-based sport, not a factual-based sport," he said. "You already won if you have people singing your songs word for word, if they're singing in your hometown. You're already winning, you don't need this right here."
The Grammys have long harbored a reputation for being perhaps the least transparent major awards show out there, fueled by backroom deals and shady promotional efforts. Recording Academy CEO Harvey Mason Jr. has been trying to reform the Academy's reputation in recent years, disbanding the "secret" group that had finalized the nominations. Not a bad start.