Johnnyswim Releases Highly Anticipated New Album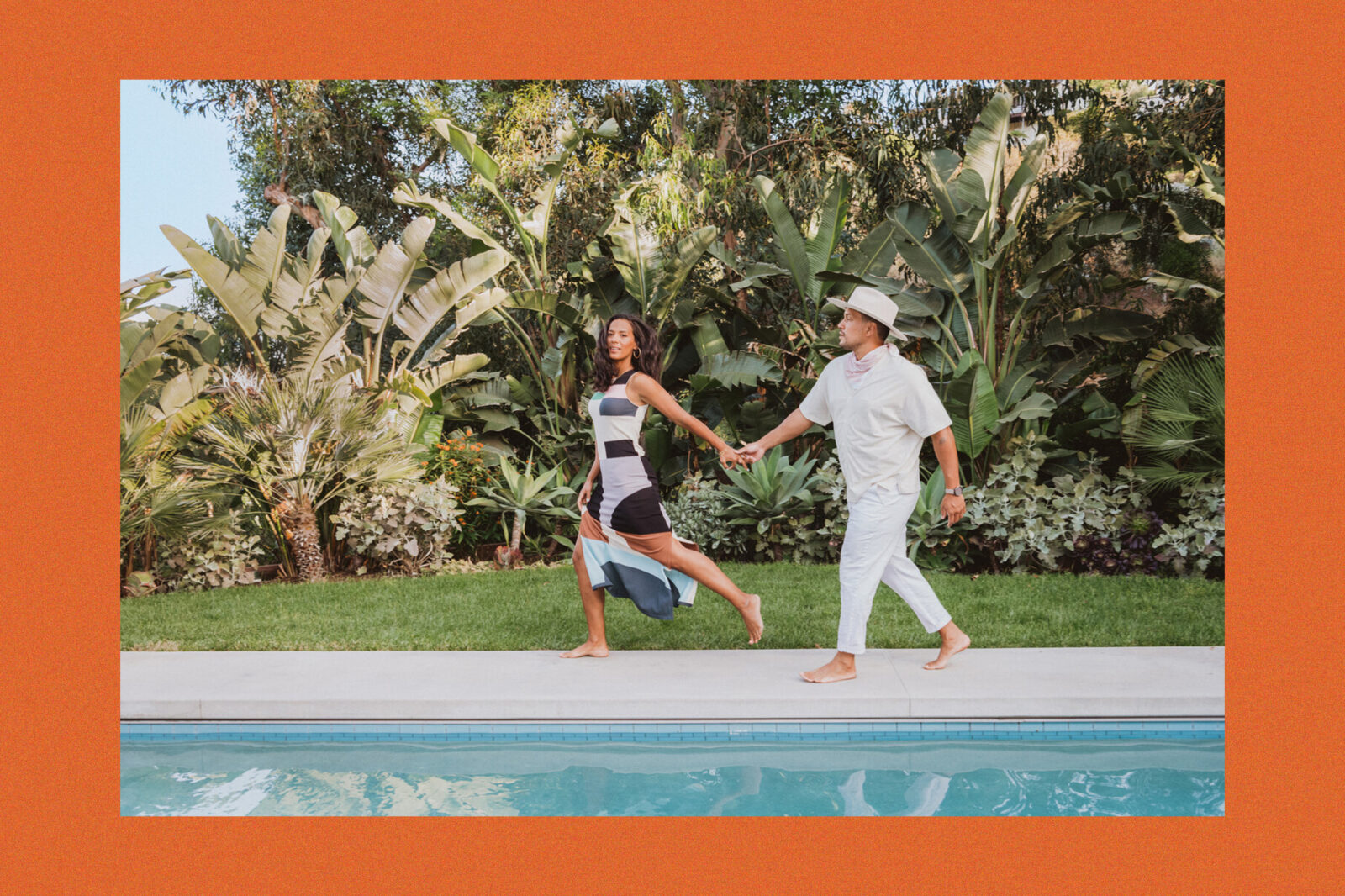 After three years, Amanda Sudano-Ramirez and Abner Ramirez have finally released their fourth studio album, JOHNNYSWIM.
The husband and wife singer-songwriter duo have been teasing their self-titled album for months, releasing "Devastating," "Heaven is Everywhere" and "Desmond's Song" with Tobe Nwigwe. While living through lockdown with their family, the folk duo began working on the project as a way to work through their struggles with the world around them.
The final result features 17 songs (including three interludes from each of their children) that gives the most up-close-and-personal look fans have ever gotten of Johnnyswim. Amanda and Abner didn't shy away from singing about their dreams, their frustrations, their hopes.
"This has been the most isolated we've been in a creative process," Amanda said. "But part of that has been really nice because instead of going off what we feel other people are responding to we're really just trusting our own instincts and saying what we feel we need to say in the way we need to say it. In a lot of ways, I feel like it's the most 'us' a record has been in a long time."
"Hopefully it gives sound to some of our collective struggle as humans for the last few years," Abner added. "If we could bleed music it would sound like this album."
At the core of the album is a message of light, faith, hope and love — a message the band has shared with fans for years.
"I believe that, when we go in the room as Johnnyswim, and we sing songs, there's an opportunity as representatives of Jesus Christ and God himself, there are opportunities for healing in bodies and souls and minds and relationships, and we fight for that," Abner told RELEVANT last year. "When we're singing, that's the motivation behind our words, but motivation behind the voice coming out of our lungs, the breath coming out of us is that we believe through the power of God Himself, you can be changed."
Johnnyswim is currently in the middle of their U.S. tour.
Check out the album here: