Kings Kaleidoscope on How to Move Past Deconstructing Your Faith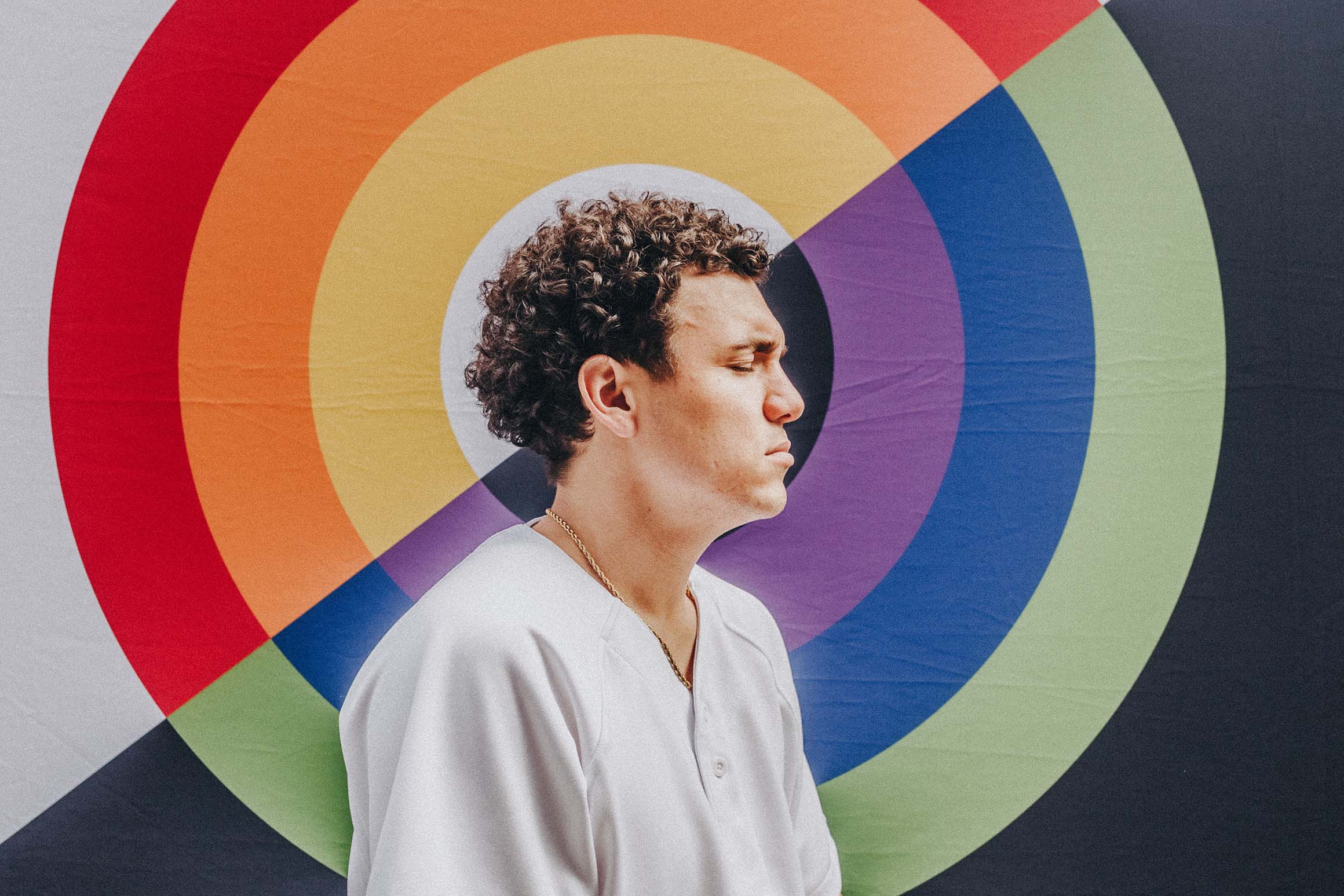 This April saw Kings Kaleidoscope release their fifth studio album, Zeal, a concept album of sorts about the stages of faith past the deconstruction process, the maturation that comes with rediscovering who Jesus is and what He means for your life.
Given its subject matter and the group who created it, it's no surprise Zeal covers intense, intimate emotional ground. RELEVANT caught up with Kings Kaleidoscope frontman Chad Gardner to discuss the experiences behind the album, his writing process and how the group's music seeks to respond to modern church culture.
What was the inspiration for Zeal? Did you always want the album to have a common thread?
Usually I write in response to something that's happened in my life and it's an outpouring of that. This was much more about my own apathy and what I would describe as residual bitterness, trying to write something in order to go somewhere and feel something. So we wrote an album in order to move back to our first experiences with childlike faith and the simplicity of belief.
A lot of people become stuck in deconstructionism, and they never move onto the next phase. So when you're approaching that from the perspective of a songwriter, how do you move from analyzing that head space to raw zeal?
A lot of it is just honesty and story. We actually began to think of zeal as a character, and I started writing from the perspective of a person who's rediscovering his or her identity as someone with zeal. The album takes an arc where in the beginning the character is feeling lost and unsatisfied and the ending is back to the simplest Sunday school song you can sing, which is "Jesus Loves Me."
I have a sample my mom sang when she was seven or eight years old in her church, and that's one of the last songs on the record, her singing alongside an orchestra we recorded from Budapest. It's pretty wild.
One of the things we would talk about a lot during [the making of] this album was childlike faith. What are the experiences we had growing up we would look at now and rip apart and go, 'Maybe that's just nostalgia' or 'Maybe we're just looking back with rose-colored glasses?' Is that really how we want to think of our lives here? We could also say it's not nostalgia, maybe it's the Holy Spirit, maybe it's real. Maybe God's actually tugging at our hearts and saying, 'Don't you miss this? Don't you miss trusting?'
When people who are in that deconstruction period listen to this album, what do you hope their takeaways might be?
It's the same thing I hope for myself and the band and everyone on the tour: I want us to be able to trust in the goodness of Jesus and have that be enough for all the questions we won't ever have answered, for all the doubts we'll continue to fight for the rest of our lives. Believing Jesus is who He says He is and that He loves us is the whole point of the album.
Why do you feel like in contemporary Christian culture it's so easy for people to get away from that idea?
Oh gosh, there's probably tons and tons and tons of reasons.
I think a lot of people have experiences where they are part of a big church organization that really hurts them. There's all kinds of crap. Having worked for something like that, that's why Kings Kaleidoscope started. I put the first album out after I left [a destructive church]. There's a lot of crap there, but I also can't leave what was real, you know? I don't want to just abandon what was real about that. There were a lot of true experiences with God as a part of that, and I think it's hard for people not to throw it all away.
G.K. Chesterton has this great quote about the difference between mathematicians and poets. He says mathematicians end up going insane because they try to build a bridge to the infinite, but poets are content to swim in the sea. I feel like that captures the mindset of learning to be comfortable in that tension.
For sure. I'm not saying all the stuff that's been deconstructed is bad. I mean, the church is a freaking mess and we have to pull it apart and shift it, but the whole thrust of this album is how we can't lose the most important thing in that process, because our problems with the church are not our problems with Jesus.
I'm sure you know statistical faith is in decline, but as someone who's wrestling with this on a personal level, are you hopeful about the future the church?
Yeah, I'm hopeful about it, because it's Jesus' church. It's His kingdom. He's going to keep building it.
I don't mean that as a way to blow off the question; I truly believe it's not up to us. We will always screw it up, and we always have screwed it up and He's still building it. We're having to tear down a lot of junk that is the American Church, and it's good, and it needs to happen. Zeal is just an album that just says: Don't throw your faith away as you go and figure out how we need to reinvent church in America.
How did creating this album affect your personal faith?
I come from a severe anxiety disorder, and that has driven me to write a lot in the past. I'm the classic wild, manic artist. And for the past year and a half I started to feel pretty invincible for the first time in a long time—no meds, no therapy. It was just like, 'Geez, I feel bulletproof, I feel like Iron Man.' This is where it gets really sketchy, but it was almost as if God let me be in a place that normally my makeup isn't at in order to feel content and apathetic and not really need Him, you know? I know that sounds wild, but generally I feel such a desperate need to be in relationship with God because of my mental health that it was a totally different experience for me. I was moved to a different place.
And then—it's just hilarious, man—a week after the album comes out, I started having panic attacks again. I was like, 'Alright sweet, back to life with the thorn in my side.' My manager always calls me a bulldog. He says I'm the type of person who needs something physical to remind me of my weakness and my need for Jesus every day.
Some of the songs at the top of the album are pretty heavy. Tell me about the process of confronting some of those dark feelings.
Truthfully, that's not as hard for me. I tend to wear my heart on my sleeve, and I'm pretty naturally vulnerable, so I feel like I was just trying to own every emotional facet of the character, and that's just where he starts, so it wasn't actually too difficult to put myself in that position. I also think I was channeling a lot of my close friendships and things people around me were feeling as well, so there was plenty of content to pull from.
What's been the reaction from fans? I think a lot of Christians have a tendency to overthink that simple faith you're talking about.
I've been blown away by how clear the message has been. On our past projects it's taken people a little bit longer to figure out the whole thrust of an album, but this album I feel like it clicked immediately. That feels really encouraging to me.
Jesse Carey
Jesse Carey is a mainstay on the weekly RELEVANT Podcast and member of RELEVANT's executive board. He lives in Virginia Beach with his wife and two kids.