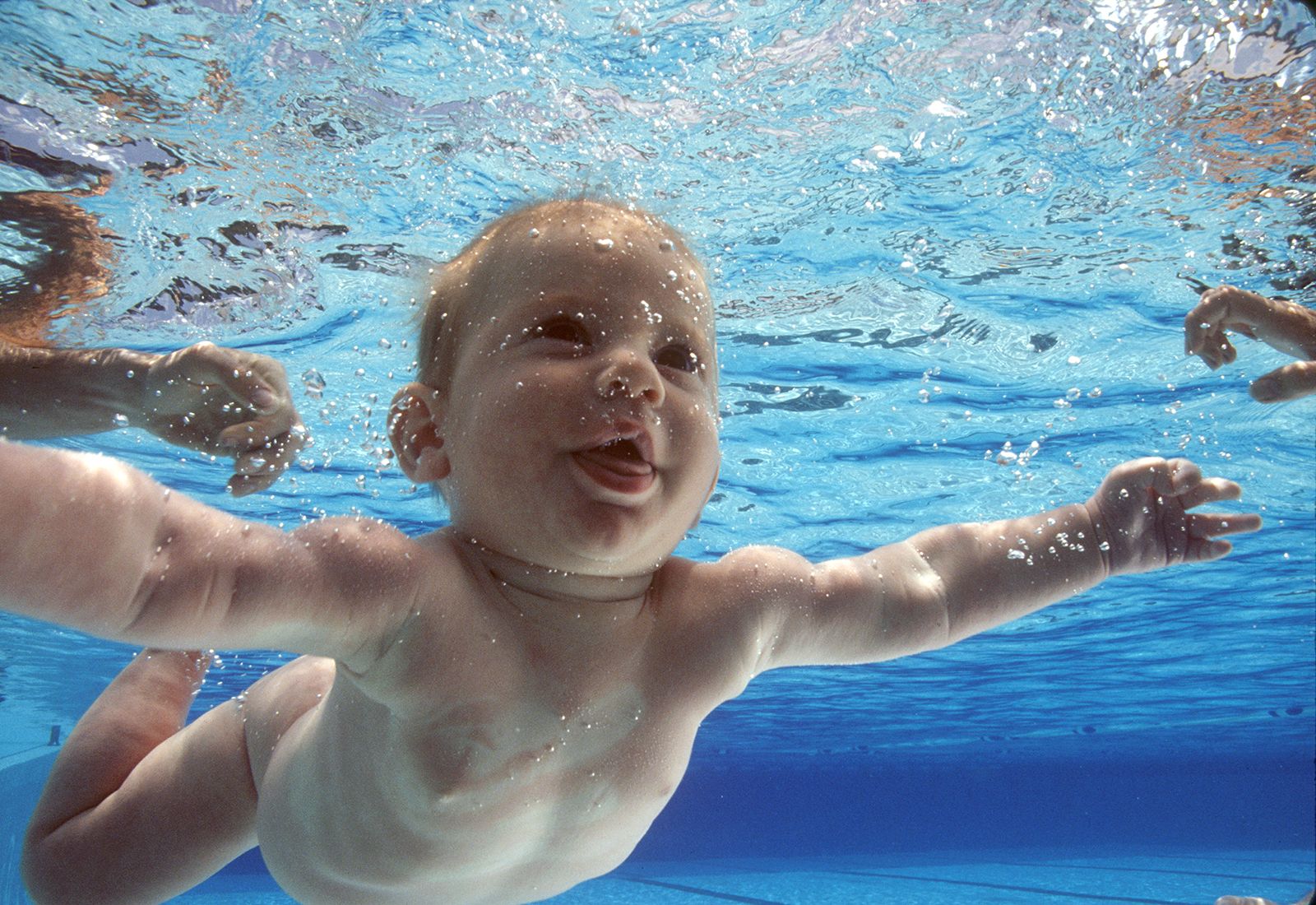 Spencer Elden is 30 years old, and though you wouldn't recognize him, you've absolutely seen him. He's the baby on the cover of Nirvana's 1991 rock music-redefining album Nevermind. Yeah, the naked baby in the swimming pool, chasing a dollar bill on a fishing line. Over the years, Elden's been a good sport about the image, regularly recreating it (albeit with swim trunks) and posing next to it on social media.
But things have changed. Five years ago, Elden told GQ Australia that he wasn't thrilled about it anymore, noting that the surviving band members had declined to participate in an art show he'd asked them to join. Now, Elden has brought a lawsuit against Nirvana for child exploitation and pornography, saying the band knowingly distributed and profited from his image. He's pursuing $150,000 in damages from "members of the band, Kurt Cobain's estate, photographer Kirk Weddle, Universal Music, Geffen Records, Warner Records and MCA Music," according to NPR.
The photographer, Weddle, was a friend of Elden's father but, according to the lawsuit, never asked the Eldens to sign anything and the family received no compensation for the image. "Spencer's true identity and legal name are forever tied to the commercial sexual exploitation he experienced as a minor," wrote Robert Lewis, the younger Elden's attorney.