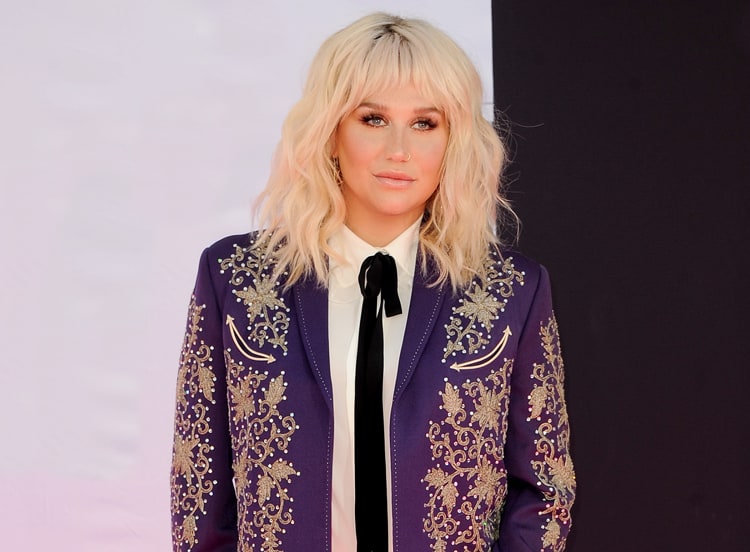 Admit it, you need pop music in your life. Kendrick Lamar may offer up incredible social commentary and mind-blowing techniques, but Kendrick will empty the dance floor at a wedding reception. The new Manchester Orchestra is as beautiful as it intellectual, and best enjoyed through headphones.
Fortunately, pop music has become consistently smarter in this young millennium. Adele, Ed Sheeran, Beyonce, James Arthur and several other artists have shown that melody and original ideas don't have to be mutually exclusive the way they were in the bubblegum era of the late '90s. Of course, there are still plenty of throwaway songs dominating pop radio—the kind of fodder written by a 40-something guy in a basement, forced upon an attractive 22-year-old who hasn't had time to formulate an authentic musical identity, and backed by a 60-something executive trying his darnedest to figure out what his 14-year-old niece and her friends will stream on Spotify.
The results usually swing between mildly obnoxious to mind-numbingly stupid, which is where Kesha has spent her career up until this summer. The golden-locked, nose-ringed vocalist stepped out into the world in 2010 with "Tik Tok," an autotune mess written by Dr. Luke (one of those aforementioned 40-year-olds in a basement) about defying your parents, using Jack Daniels as toothpaste (doesn't even make sense) and rejecting boys who don't look like Mick Jagger (the young version or current septuagenarian model?) The single has aged about as well as the line it contains about "drop-topping, playing our favorite CDs."
Kesha's career hit a long pause in 2014 when she began working on a new album, allegedly with a new outlook on life after a stint in rehab. The project never materialized as Kesha sued Dr. Luke for sexual and emotional abuse. The producer countersued, and a judge prevented Kesha from releasing new music.
Nearly four years after she started writing, we can finally hear the result in Rainbow. Turns out that when you take away the controlling (and possibly abusive) "hitmaker," Kesha is not only a great songwriter in her own right, but one unafraid to tackle weighty topics of meaning and spirituality.
From the Buckle of the Bible Belt to the Foot of the Cross
Despite what several click-baity faith-based sites will tell you, Kesha has never made anything like a public statement of faith in Christ. It's a rumor that low-reputation Christian sites are fine to perpetuate for the site traffic, which was sparked by Kesha's very Christian-looking video for "Praying," a song where she's clearly addressing her alleged abuser with empathy and forgiveness as she kneels at the foot of a cross in front of a sign that reads "The Holy Bible."
Lest her fans get confused about a possible conversion, Kesha penned a note about her spiritual views. "For me, God is not a bearded man sitting in the clouds or a judgmental, homophobic tyrant waiting to send everyone to eternal damnation," she writes. "God is nature and space and energy and the universe. My own interpretation of spirituality isn't important, because we all have our own."

Still, it's not at all surprising that Christian imagery has worked its way into the lyrics on multiple tracks on the excellent Rainbow. The daughter of a professional songwriter, Kesha attended high school in Franklin, Tennessee, an affluent suburb of Nashville where it can feel like virtually every resident works in either country or contemporary Christian music. It's a place where you're as likely to see DC Talk founder TobyMac or Jars of Clay frontman Dan Haseltine at Starbucks as you are local movie stars Reese Witherspoon and Nicole Kidman.

By her own admission, Kesha does not believe in Christ. The album is heavily steeped in Eastern Mysticism. But intentionally or subconsciously, the Christian faith has woven itself throughout Rainbow. It's a good reminder that non-believers are often open to at least part of Christianity, but more often than not, people of faith just don't engage in conversation with them.
A Triumphant Moment in Pop Music
Faith and forgiveness aren't the only subjects Kesha takes on successfully across the 15 tracks of Rainbow. "Godzilla," which compares a childish, possibly abusive boyfriend to a tamed version of the legendary Japanese sci-fi monster, is one of the best songs of the year, regardless of genre. The Eagles of Death Metal lend their talents to two songs, and the horn section that backed the late Sharon Jones brings "Woman," one of the albums strongest tracks, to life. (Warning, some tracks contain strong language). 
And if all that weren't weird enough, Dolly Parton makes an appearance on "Old Flames (Can't Hold a Candle to You)," a remake of a country track Kesha's mother wrote for Dolly in the 1970s. On paper, it all sounds like a grand mess that can't possibly come together for a cohesive whole. But by definition, great artists take us to places we have not gone before. An album which deals heavily with women's issues, abuse and rape while pulling together hard rock, old school soul and vintage country certainly hasn't been attempted before now.
On Rainbow, Kesha does what any good pop artist should by creating big, sing-along hooks over ear-worm tracks that will weave themselves into our collective memories of 2017. But unlike countless one-hit wonders to grace the Top 40 airwaves, there's a lot of substance and grit to back up the style on this one.