NFL Suspends Adrian Peterson For the Rest of the Season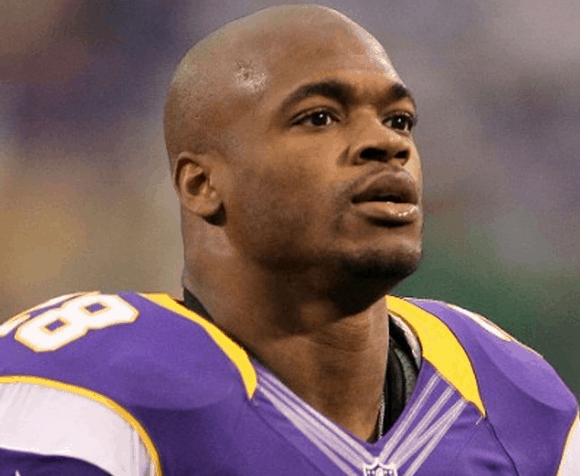 The NFL has ruled that Adrian Peterson—the Minnesota Viking's superstar running back—will not be eligible for reinstatement into the league until April and will be suspended without pay for the rest of this season. Though he was indicted on the felony charge of injury to a child in September, Peterson recently ended up pleading no contest to misdemeanor reckless assault. The charges stem from an incident in which Peterson used a wooden switch to hit his 4-year-old son as a form of discipline, leaving cuts and welts on his legs, testicles and back. In a letter following the announcement, NFL commissioner Roger Goodell wrote,
You have shown no meaningful remorse for your conduct. When indicted, you acknowledged what you did but said that you would not 'eliminate whooping my kids' and defended your conduct in numerous published text messages to the child's mother. You also said that you felt 'very confident with my actions because I know my intent' … The injury inflicted on your son includes the emotional and psychological trauma to a young child who suffers criminal physical abuse at the hands of his father.
To be reinstated into the NFL, Peterson is also required to attend counseling. The NFL Players Association called the ruling "inconsistent," claiming it was "another example of the credibility gap" that exists in the league's front office. They also announced that they would appeal the ruling …