No, Cory Asbury's 'Reckless Love' Isn't Heretical, But Could've Gone Further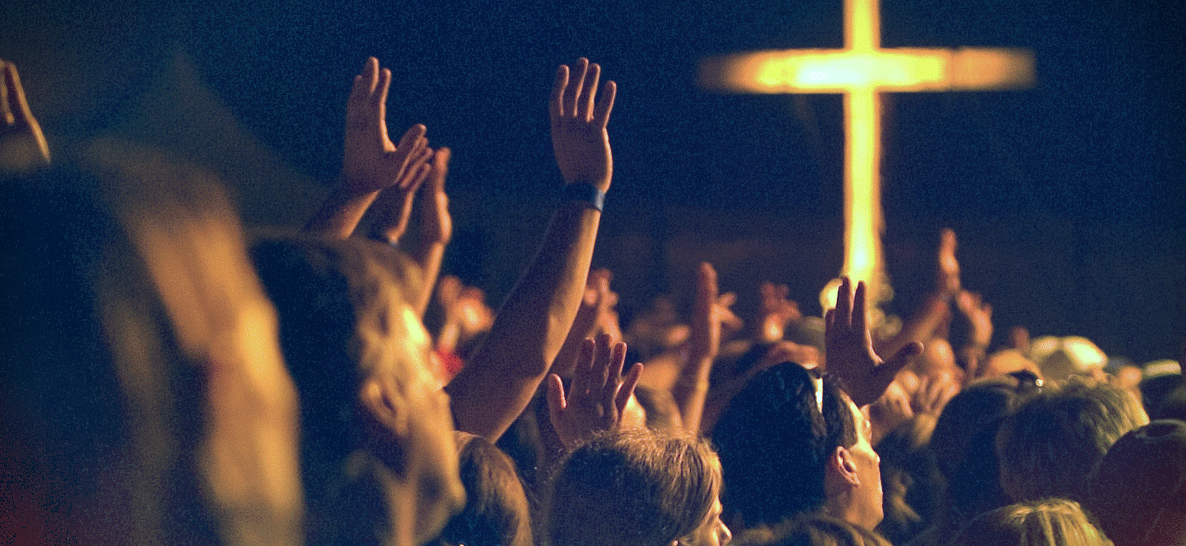 https://www.facebook.com/coryasburymusic/posts/10158977378510171
Every couple of years there is that one worship song that dominates. Currently, the No. 1 song on the Christian charts, Cory Asbury's "Reckless Love" is that song at the moment. It's 2018's How He Loves.
But in similar form to John Mark MacMillan's hit song, the lyrical content of "Reckless Love" is causing a stir of theological discussion. The debate is hinged on the question of whether it is appropriate or heretical to call God reckless.
Pentecostal theologian Andrew K. Gabriel's answer is no. Reckless, he says, is not an accurate way to describe God or God's love. Gabriel writes:
[lborder]
I searched for the meaning of "reckless," and Almighty Google tells me that "reckless" describes someone who acts "without thinking or caring about the consequences of an action."
I tried the more respectable Merriam-Webster's Dictionary, and, similarly, it defines reckless as "marked by lack of proper caution: careless of consequences" and even as "irresponsible."
I don't think too many Christians would like to say that God is "careless" or that God's love doesn't "care about consequences." Instead, God loves us with the clear and thoughtful intention …
[/lborder]
Gabriel writes that his reflections were inspired by someone who approached him with concerns about the song's lyrics: O the overwhelming, never-ending, reckless love of God.
The hosts of popular YouTube Channel "Worship Tutorials" make it a point to emphasize that the lyrics seen above make explicit reference to God's love and not God's identity. It is the way that God loves that is reckless, they say, and not God Himself that is reckless.
Both sides make some good points. One side says God is intentional. True. If Ephesians 2:10 is any indication, God reconciling the world unto Godself is a calculated effort that's been in the works for a long time—like, ever. The other side says, but God did act without caring about the consequences to Godself when pursuing redemption for humanity. Also, true.
But there are weaknesses on both sides as well.
Those bothered by reckless as an adjective for God seem to take the word out of context. We live in a cultural moment (and have been for some time) where worship songs appropriate destructive imagery and negative language to talk about God. Note the many songs where God is invoked by the worshipper to set various things on fire: i.e. the singer, the soul, our hearts, "this place" (wherever that is).
These songs are not meant to be theological statements about God's real proclivity toward arson or lack thereof. Furthermore, Asbury rose to prominence in a worship context that is famous for using dramatic language that turns traditional meanings on their heads: that is, the International House of Prayer (IHOP). IHOP's liturgical vernacular is full of sarcastic language. By sarcastic, I mean that it is regular practice for their worship songs to take words with conventionally negative connotations and use them in a positive way. For instance, consider Misty Edwards' "I Will Waste My Life." Wasting your life is not a good thing, but it's being used in a different way: to describe a life given to contemplative prayer. Asbury may not be at IHOP anymore, but that has clearly been a context that shaped his songwriting and art.
We know that type of language is being used creatively. Communication is not algorithmic, especially in art. One does not simply stuff the dictionary definition of a word into the mouth of an artist and insist, "This is what that word means! This is what you meant!" That's not how poetic language works. Basically, what seems to be happening is that some people are taking their feelings about the word reckless—personal cognitive associations—negative connotations that have been shaped by culture, and interpreting the song accordingly, rather than paying attention to how the writer is using the word. Clearly, in the context of our cultural moment and the song itself, recklessness is being used as virtue rather than character flaw.
But do we have the license to use language in this way when speaking about God? Well, in one of Paul's letter to the Corinthians, the apostle speaks of the Gospel as "foolishness." Does Paul think that the Gospel is foolishness? Well, he literally gave his life to spread it, so we're going to say he couldn't have. But he knew it sounded like foolishness to some. So, Paul plays around with the words: "For the foolishness of God is wiser than human wisdom, and the weakness of God is stronger than human strength" (1 Corinthians 1:25). When Paul says this, is he also making timeless, universal theological assertions? Is he saying that foolishness is objectively a divine characteristic? Is he saying that God is actually weak? No. He's getting creative with language. Paul took words with a conventionally negative connotation and subverted those cultural associations by using them in a different way.
Asbury, similarly, is well-aware of the negative cultural associations attached to recklessness for many but was using the term in a different way. Asbury explained what he meant by "reckless" in a Facebook post last year:
On the other hand, the argument that the song describes God's love and not God is kind of weak. We all know that to some degree we associate people's character with their habits. A person with a habit of lying is a liar. A person who does a lot of reckless things is going to be described as reckless. So, if someone is listing a bunch of things that God does, describing them as reckless, then they're implying that God is reckless.
Secondly, some of the language to describe God's alleged recklessness are based on examples that may not actually be that dramatic. For instance, the song's chorus alludes to Jesus' parable about the shepherd who leaves the 99 sheep to go searching for the one that wandered off. Without much knowledge of how shepherds did their work in first-century Palestine, that may sound like a reckless thing to do, but some experts suggest that it may not have been.
Gabriel explains: "As New Testament scholar Craig Keener observes of this parable, 'A shepherd could leave his own flock with the other shepherds with whom he worked, who would be watching over their own flocks.' No carelessness for this shepherd. At least not in this case."
That leads to my personal critique of the song. It's just kind of clumsy lyric writing. Now, I'm going to do something dangerous and critically engage with a piece of sacred art that a lot of people have very real emotional attachments to. Please understand that by doing so I am not saying that the song is not "anointed" or whatever. My critique comes from my passion for music (having been a professional songwriter for many years), worship (having been a worship leader since I was 12) and theology (having earned two degrees in that field). My critique comes from my love of all of the intersecting disciplines at play in this conversation, and my love for Cory Asbury's music as well (To this day, So Good to Me is one of my go-to songs when leading worship).
The song revolves around the idea of God's recklessness, putting the adjective in the title, but it doesn't stick to that idea the whole way through.
Good lyric writing in a song presents you with one clear main idea, usually delivered in the chorus—the part where everyone in the sanctuary throws their hands up and sings, that you repeat several times, where the melody gets higher and you have to belt. The verses, at best, expound on that idea. But the verses in Reckless Love don't really deliver– I mean they don't present instances of divine recklessness. Check out verse 1:
Before I spoke a word, You were singing over me / You have been so, so good to me
Before I took a breath, You breathed Your life in me / You have been so, so kind to me
Lots of words to describe what's going on there: amazing? incredible? miraculous? sweet? But reckless? Meh.
There's no lyrical bridge between the ideas thrown out there in verse 1 and the chorus. We just hop over to the reckless love part. Both ideas in these sections may be true, but why do they belong in the same song? We're never told. Is the subtext that God created us knowing we would be utterly sinful messes? There needs to be some context to make these ideas make sense within the context of the song, otherwise we're just playing worship music mad-libs.
The second verse does better at developing the idea of recklessness: God pays it all for us when we felt worthless and fights for us while we're God's enemies. Sure. I'll take it. This song could survive with just this verse and the chorus. The bridge slips away from recklessness again as it describes God climbing mountains and kicking down walls in hot pursuit of God's children. I guess you could call it recklessness if we're talking about the literal collateral damage of God kicking down walls, but all of this sounds more like relentlessness.
If there's any problem with "Reckless Love," it's that the songwriters meant to celebrate God's uninhibited, extravagant, practice of self-giving but hit a snag on familiar tropes and platitudes of the worship genre before they could ever get to plumb the depths of their main idea. They don't sink their teeth far enough into the scandal of their own message. Asbury says he's not saying God is reckless. I don't buy it. I think he is saying God is reckless and he should say it more boldly.
I wish the song pushed further. I wish it lyrically explored Jesus giving up His privileges as God to live as a peasant carpenter and lynched as a disgraced criminal—all for people who take that sacrifice for granted. I wish it told us about how God is the farmer who sold all He had to buy a field with a single pearl in it. I wish they'd told us exactly why it is reckless for God to love us: because we squander that love on a daily basis. But they didn't.
This is no shade to Cory Asbury, whose Holy EP is still one of my all-time favorites. He's one of the most gifted worship songwriters today. And that's why he needs room to say exactly what he needs to say.
Andre Henry
is managing editor at RELEVANT Media Group. He holds a B.A. in Practical Theology and an M.A. in Theology with an emphasis in Biblical Languages. He's passionate about music, faith, racial justice, and social change. You can find him on Twitter @andrehenry, and more of his writing at http://andrerhenry.com