Not a Drill: Chick-fil-A is Running Out of Sauce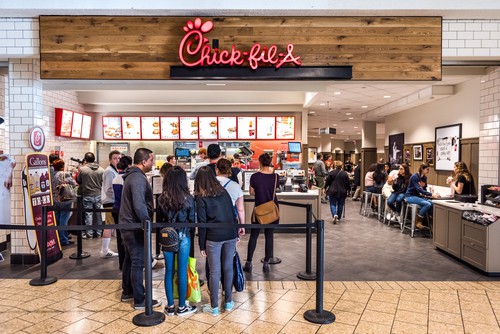 Just when things were starting to look up, the unimaginable happened. Chick-fil-A announced they will be limiting the number of sauces customers can have due to low stock. 
On Wednesday, the company said that industry-wide supply issues have resulted in a shortage of select items that Chick-fil-A offers, including sauces. Customers will now be limited to one dipping sauce cup per item ordered. 
It is unsure how long the sauce limit will last. Chick-fil-A has stated it is working on resolving the issue as quickly as possible. 
The company released a statement addressing the issue that said, "We are actively working to make adjustments to solve this issue quickly and apologize to our guests for any inconvenience."
Of course, the Internet was shaken by this tragedy. Twitter users vented their frustrations and worries about the state of America. Some blamed President Joe Biden for the shortage (although he seems to have bigger issues to address.)
Chick-fil-A is the latest fast food company to be hit by supply issues. The food industry has experienced tremendous difficulty throughout the pandemic with both a labor shortage and rising supply chain issues. 
In addition to a loss of the sauce, the poultry supply has run dangerously low. Popular chicken-focused restaurants, including KFC, Wingstop and Buffalo Wild Wings, have been feuding over chicken for months. 
Supply companies such as Tyson and Heinz are working to address the issue, but much of the products can only be replaced with time. Due to the Texas winter storm in February, Tyson lost a week's worth of chicken production that they have yet to resolve. Additionally, COVID-19 affected operations by shutting down some plants entirely.
As the world continues to open up and the economy continues to shift, more unprecedented changes will occur to the supply chain. Southern states in the U.S. experienced a gas shortage this week that resulted in hoarders filling up gallons upon gallons of gas tanks. It is important to remember that we should only take what we need.
So next time you're at Chick-fil-A, before you ask for your fifth sauce packet, remember to not to get lost in the sauce.