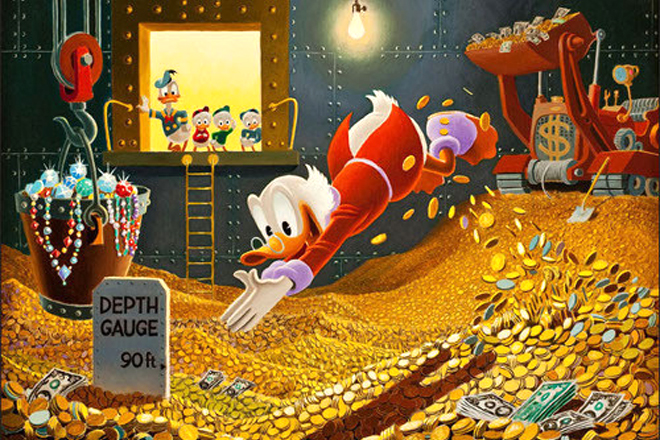 Just when you thought your bucket list was doomed for failure, Disney comes through. As part of their DuckTales reboot, the House of Mouse has now created a giant pit of Scrooge McDuck's money that you—yes, you—can dive into, just like on TV.
The money pit debuted at the Radio Disney Music Awards, and will apparently also pop up at the D23 Expo in Anaheim this July.
You Can Now Take A Dive Into Scrooge McDuck's Money Bin https://t.co/fBpSqpqSaY #DuckTales

— joel vallie (@joelvallie) May 8, 2017
The new DuckTales features the former Doctor/erstwhile Killgrave David Tennant as Scrooge McDuck, along with Danny Pudi (Abed, from Community) as Huey; Bobby Moyniham and Beck Bennett (both from SNL) as Louie and Launchpad McQuack, respectively; and, of course, Tony Anselmo will be voicing Donald Duck, just as he has been for every official iteration of the character since 1985.