Oh No. Beard Christmas Lights Are Now a Thing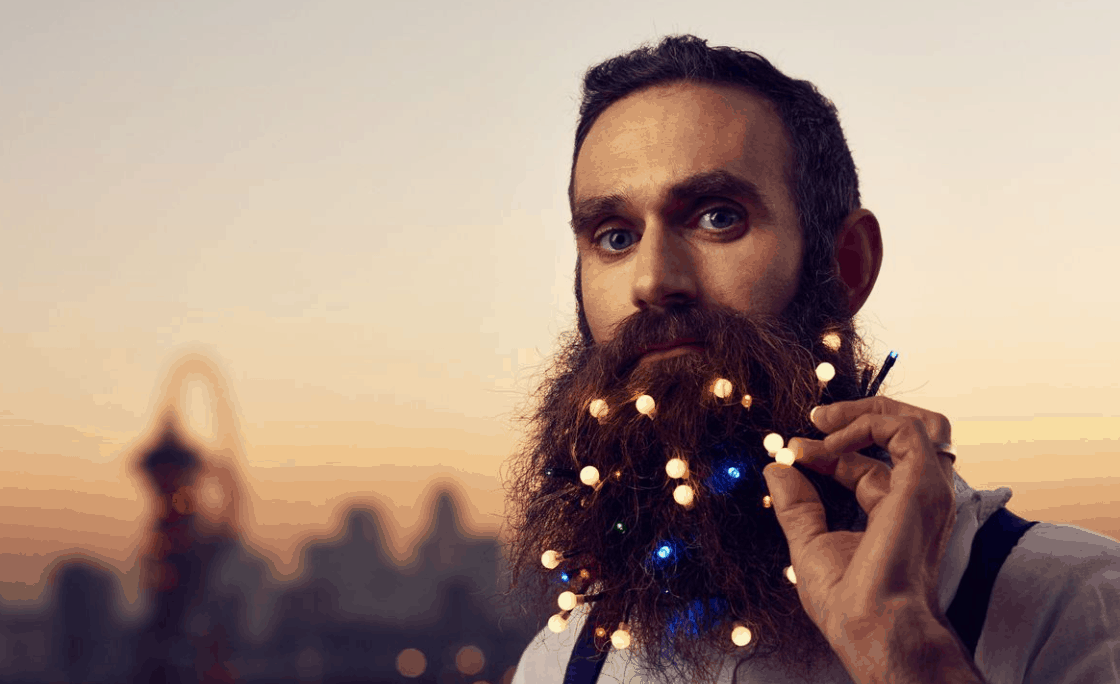 We have some concerning news. It appears that there has been a new development in the whole beard decorating movement, as if glitter wasn't bad enough.
As these images from London's East Village Christmas Maker's Market—which is offering decorating this weekend in a pop-up shop—show we are on the verge of an extremely disturbing new semi-ironic hipster joke ruining your Christmas party.