Why Does Oprah Have Three Hands In This 'Vanity Fair' Image?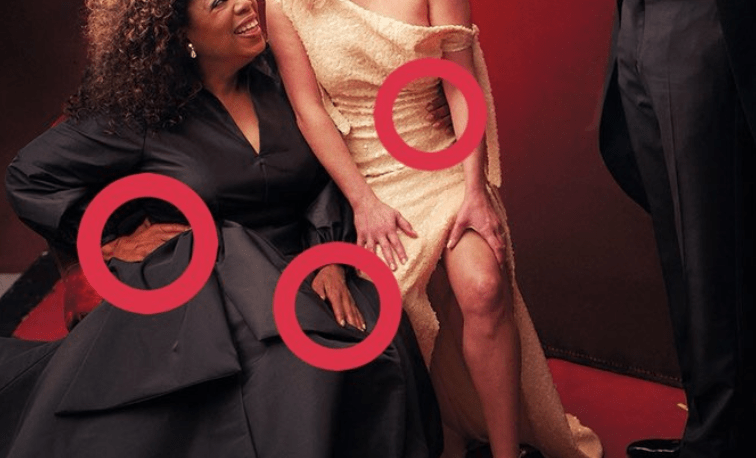 Vanity Fair's Hollywood Issue is always greeted with a lot of fanfare and aplomb, if only for the lavish photography (this year from Annie Leibovitz).
This year's shoot features 12 stars, from Reese Witherspoon to Robert DeNiro, but there are a couple extra limbs making cameos in the shoot, thanks to some unfortunate digital editing.
Also lololol pic.twitter.com/9Vh7z1Dids

— Bob (@DoHoBOB) January 25, 2018
Uh, since when did Oprah have three hands? And while we're at it…
Her flesh is not the same color as the inside of her dress. pic.twitter.com/xW6343LpVW

— Nichole ✨✨✨ (@tnwhiskeywoman) January 25, 2018
Since when did Reese Witherspoon have three legs?
There are worse publishing crimes in media than a Photoshop mistake, but with an issue this big and a photo event this admired in the industry, it's tough to see some of the cracks show in what's normally a really celebrated occasion for the magazine. Maybe next year we'll learn Ryan Gosling has an extra eye!