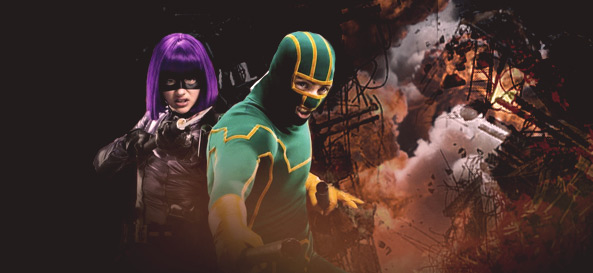 The scene I'm going to refer to in Star Trek: Into Darkness is shown in the previews, so it doesn't give anything away to say that a massive starship tumbles out of space and crash lands in a densely populated metropolitan area, shattering waves of skyscrapers to rubble. It's a delirious, stunning scene with a presumably colossal death toll, but it's all treated as little more than a set piece to the plot of the film itself. To borrow a quote from a certain dictator, "one death is a tragedy, a million is a big budget spectacle." And Star Trek is hardly alone in this phenomenon.
Whether it was monsters and robots battling on top of cities, Superman wiping out thousands while fighting his enemies, Tom Cruise surviving a post-civilization ruin or make-shift superheroes battling bad guys (and each other), if you went to the theaters at all this summer, the chances are pretty good that you came into contact with scenes of epic destruction.
It seems our culture loves to watch mayhem and destruction unfold on the big screen. The sheer amount of death and destruction in Hollywood led comic author Mark Waid to note that even in the newest Superman movie, we don't get "a win so much as a stop-loss." Our heroes don't save the day anymore, they simply limit the death toll.

This love of destruction is especially evident in our increased obsession with the end of the world. Within the last 50 years alone, consider all the news-grabbing headlines concerning the man-made apocalypse: nuclear warfare, overpopulation and food scarcity, global warming, biological warfare, Y2K, the end of the Mayan calendar, widespread viruses, a Red Sox World Series and every presidential election. Our fear has remained constant even while the triggers change faster than a preteen's relationship status.
This sort of paranoia about the future has been around for a long time. As soon as the modern city was established, the arts began trying to explain the insecurity that girded this new world. But while previous generations soaked up their fears of the future in poems and novels, we get them in movies based on action figures.
Our fear of the end is understandable. We're probably the least independent generation in the history of the world. Think about it: How many things do you use before work every morning that you don't understand and couldn't fix? You're woken up by an alarm clock (1), turn down the air-conditioning (2) and go take a shower (3), after which you heat up the stove (4) to make some eggs and flick on the television (5) for the news. Finally you check your iPhone (6) for messages before hopping in your car (7) and heading to work.
This wave of films depicting destruction and post-apocalyptic ruin is our way of reacting to the fact that our lives are built on a house of cards—a house that could easily be blown over one day.
But there is a second, more dangerous appeal buried in these films. The message is not only that our invisible systems will one day fall, but that we will be able to survive the collapse.
Most big-budget end of the world movies want to prey on our fears while simultaneously reassuring us. The world may go down the tube, but not you, innovative American. You may not know how to start a fire but, when push comes to shove, your will to survive will make up for your practical inadequacies.
And don't think for a moment this type of message isn't effective. The reason most Americans believe they could stop a mass-shooting with a couple of well-placed headshots is all thanks to the similar can-do spirit of movies like Die Hard.
The result is a strange combination of pessimistic end of the world panic and optimistic we-can-rebuild-it attitude. Films such as Oblivion and World War Z show us the end of the world, sure, but guess what? You can survive the end of the world and start over.
There may even be something cleansing about witnessing everything that frustrates us burned to the ground. No more wrestling with broken systems, just a clean slate and another chance to rebuild man's kingdom. It is the same reason we abandon projects and the same reason we choose to get divorced more often than go through marriage counseling: It's often easier to rebuild than to redeem.

If any of our greatest fears actually hit the fan, however, I think we would find we are not cut out for the task. Even scarier, I think we would find that there is no reality in which we are completely independent and self-sustaining.
If God doesn't send the rain, we don't eat. We can read every parenting book and send our kids to the best private school, but it will never be enough to perfectly protect them. And while our impulse to establish a Utopic kingdom is correct, our desire to do it without getting on our knees is misguided.
It is no coincidence that the biblical narrative is bookended by two cities: the tower of Babylon reaching to the heavens and New Jerusalem descending to the earth. The city built on pride and false independence is destroyed while the city established through humility and dependence lasts for all eternity.
So personally, I don't think any recent catastrophes, both political and literal, signal the end of the world. God has invited us to participate in the establishment of His Kingdom and the game isn't over until He says it is. Even if Brad Pitt and Tom Cruise say otherwise.
Andrew Barber
Andrew is currently a student at Covenant Seminary in St. Louis and spends his time writing, reading, and watching the South Carolina Gamecocks play football. He writes occasional articles for ZekeFilm.org, has a degree in English from the University of South Carolina, and you can follow him on Twitter @flybarber14 to keep up with all his articles and reviews.