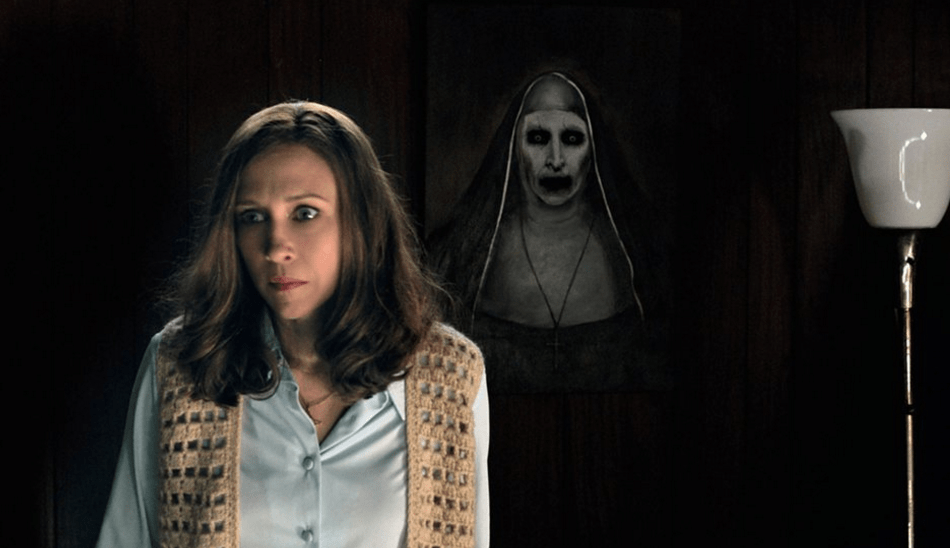 Religiously-themed horror stories are having a moment. Along with a handful of possession-themed TV shows (The Exorcist, Preacher, Outcast), audiences are continuing to turn out in droves for films like The Conjuring franchise. The new sequel, The Conjuring 2, just pulled in more than $40 million in its first weekend in theaters.
Now, the team behind the films that are loosely based on actual events have announced that the creepy, demonic nun featured in the new movie will be getting her own spin-off. Interestingly, as The Hollywood Reporter notes, the demon villain wasn't even added until just three months before the movie was scheduled to release, and was added in a last-minute reshoot.
The films' religious imagery and themes are very intentional. The screenwriters behind the first two Conjuring films, brothers Chad and Carey Hayes, explained to RELEVANT, the movies seem to have a universal appeal,
The Conjuring came in second as the highest grossing genre film ever. And the first one was The Exorcist. So here we have a possession story followed second by another possession story. So it makes me feel like the interest there, the interest is worldwide. These stories cross over into virtually every religion with good versus evil.