Petition to Make Princess Leia a Disney Princess Has More Than 50 Thousand Signatures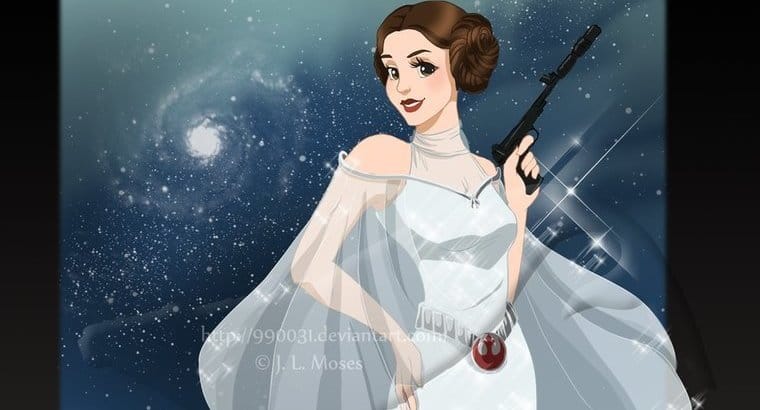 A man in Utah has started a petition asking the CEO of Disney, Bob Iger, to make Princess Leia an official Disney Princess. The petition was created on Change.org and has received 56,153 signatures as of this morning.
The petition says:
After the tragic loss of Carrie Fisher, we feel that it is only fitting for Disney to do away with the rule that an official Disney princess must be animated and make Leia a full-fledged princess. This would be a wonderful way to remember Carrie and a welcoming to one of Disney's new properties that is beloved by millions.

What we are asking is that the Walt Disney Corporation hold a full ceremony inducting Leia as the newest Disney princess as well as a special service in memory of Carrie Fisher.
In theory, it's a great idea and no one is more deserving of a spot next to Cinderella or Belle than the general of the Royal House of Alderaan, but as one online publication was quick to point out, "the Disney Princess line isn't a commemorative campaign, it's a marketing effort."
Disney princesses belong to a brand and not all female characters in dresses need to belong to that brand for Disney to make money. Anna and Elsa from Disney's Frozen have yet to be added to the official princess family, but the characters brought in $1.3 million at the box office alone and don't seem to need the princess squad to earn any extra cash flow. The same could be true for Leia.
For that, among other reasons, it's important to consider the possibility that 75,000 signatures may not affect Disney's decision to give Leia official Disney Princess status, but only time will tell. The petition needs 18,847 more signatures as of this morning.