Pope Francis Accuses Bishops of Covering Up Sexual Abuse in Chile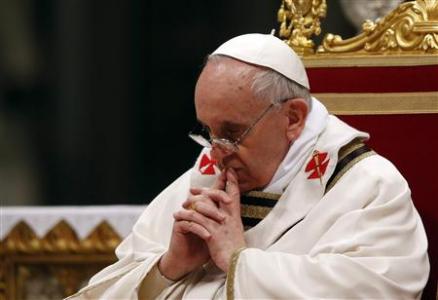 Every active Chilean bishop has offered to resign after Pope Francis said they exhibited "grave negligence" in investigating cases of sexual abuse.
When allegations first arose that Chilean Bishop Juan Barros had covered up the abuses of a priest named Fernando Karadima, Pope Francis called the accusations "calumny" (that is, slander) and sternly reprimanded those who were raising protest to the priest's impunity. He called the concerns about the accused priest and bishop "stupid," in spite of the fact that a Chilean judge and the Vatican had already verified that Karadimas' victims' testimonies were valid.
After further investigation, Pontifex was convinced that his earlier defense of the bishop was misguided. He said the results of the investigation brought him "pain and shame," in a letter in which he apologized for his earlier posture and invited the Chilean bishops to the Vatican for a special meeting.
After an emergency meeting at the Vatican, all 31 Chilean bishops have signed a document offering their resignations, marking the first time an entire national conference of bishops has ever done so over sexual abuse scandals. The bishops said in a statement: "We want to ask forgiveness for the pain we caused victims, the pope, the people of God and our country for the grave errors and omissions that we committed" (h/t Washington Post).
From Washington Post:
[lborder]
Calls for mass resignations had mounted after details emerged of the contents of a 2,300-page Vatican report into the Chilean scandal leaked early Friday. Francis had cited the report in footnotes of a 10-page document that he handed over to each Chilean bishop at the start of the summit.
In those footnotes, Francis accused the bishops of destroying evidence of sex crimes, pressuring church investigators to minimize abuse accusations and showing "grave negligence" in protecting children from pedophile priests.
[/lborder]
The bishops express a desire to make reparations, accepting that the results of the investigation show clear abuses of power and institutional corruption.
It is up to Pope Francis to accept their resignations, reject themlev or to wait on making any decision.