Pro Tip: Don't Put Pink Poster Paint All Over Your Face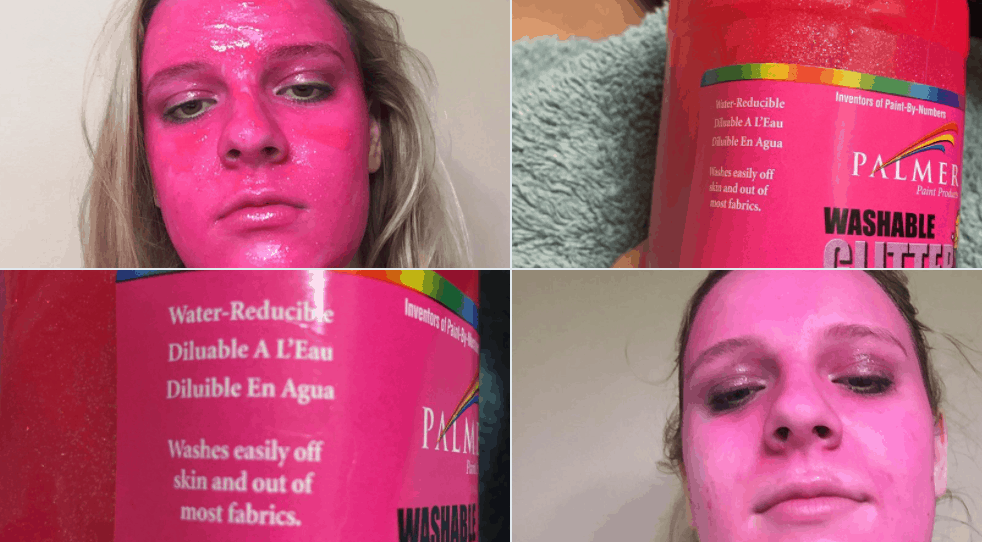 Some lessons have to be learned the hard way.
Twitter user @LeleTill recently found out that just because a label says "washes easily off skin and off most fabrics" does not mean you should spread glittery poster paint all over your face.
She posted a series of tweets as a cautionary tale to whoever may also be tempted to make the same mistake.
Hopefully, the courts side in her favor.
See you in court Palmer Paint Products pic.twitter.com/0mxXgGCQcn

— ℓεℓε (@LeleTill) September 13, 2017