Ravi Zacharias' Ministry is Investigating Multiple Claims of Sexual Misconduct at Spas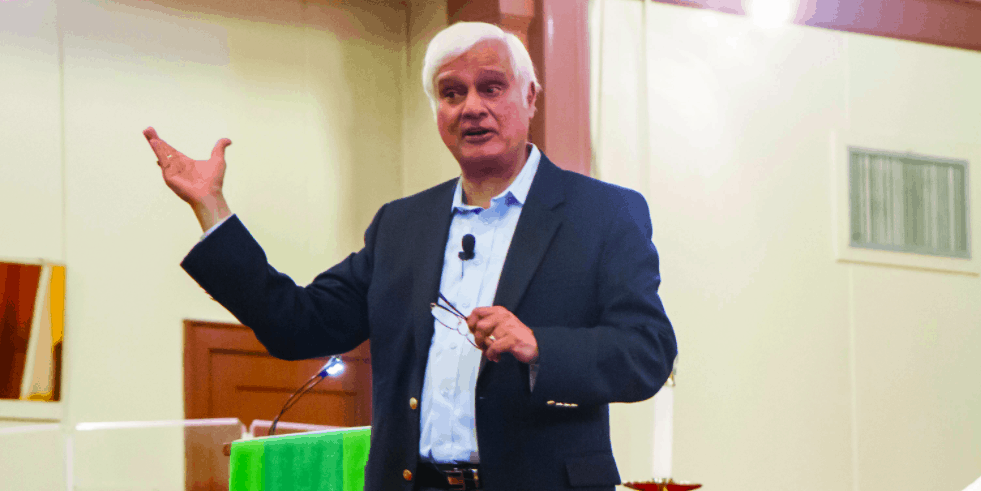 Ravi Zacharias International Ministries (RZIM) is opening an investigation into numerous allegations of sexual harassment and misconduct on the part of its late founder. The allegations were made by three massage therapists who worked at Atlanta-area spas co-owned by the famed Christian apologist, who passed away in May.
Three massage therapists opened up to Christianity Today about their encounters with Zacharias, saying he touched them inappropriately, exposed himself and engaged in other acts of sexual misconduct over a period of about five years. RZIM denied the claims in a statement to Christianity Today. The organization said they have hired a law firm to investigate the allegations.
One of the women told CT that she estimated Zacharias masturbated in front of her more than fifty times and asked her to have sex with him twice.
"He would expose himself every time, and he would touch himself every time," one woman told CT. "It was where he went to get what he wanted sexually." The women all said Zacharias spoke to them in ways that made them feel valued and special but, over time, his friendliness would turn to behavior like unwanted touching. The women told CT they were afraid to speak publicly at the time, given Zacharias' status as a Christian leader.
"I felt ashamed. I felt embarrassed," one told CT. "You have this world-renowned evangelist who is being inappropriate, and I had no idea what to do. He wasn't just the head of the company. He wasn't just a CEO. He was a Christian leader."
The women asked not to be named, but the CT report confirmed their job histories and was able to corroborate parts of their stories with their co-workers. One woman said that she stopped believing in God after the alleged events, though counseling has helped her regain her faith. Another woman said she hasn't been to church since it happened. A third moved away from Atlanta and changed her name. All of them stressed they don't want any money or attention.
Zacharias' business partner Anurag Sharma did not respond to CT's requests for comment. However, reporters were able to see documentation of his correspondence in which he did acknowledge that he was aware that Zacharias was up to something bad at the spas.
These are not the first allegations against Zacharias of sexual misconduct. In 2017, he settled a suit with a woman named Lori Anne Thompson involving allegations of sexting. The terms of a non-disclosure agreement have kept Thompson from speaking about the matter publicly, but she claimed that Zacharias had requested explicit photos of her.
You can read CT's full report here.