RELEVANT's 10 Most Popular Articles of 2015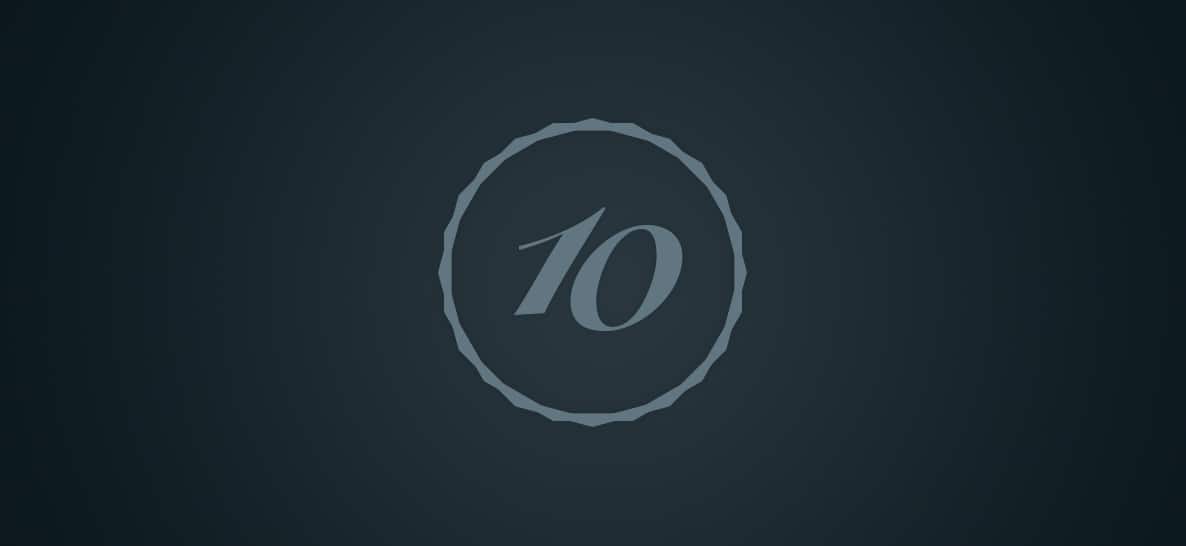 In 2015, we at RELEVANT posted hundreds of articles on everything from current events to interviews with church leaders to listicles about relationships. We weighed in on controversies, pop culture events and Internet outrage.
Out of all those articles, here are the 10 that most resonated with readers, getting the most views and social media shares out of everything we posted this year:
It's one of the Bible's most well-known commandments. So why aren't we following it?
For those of us who believe in the Creator, the Ten Commandments are gifts from the very hand of God. The first three commandments are about our relationship with the Lord. The last six are about our relationship with humanity. The fourth commandment is a bridge: it connects heaven and earth, God and people.

Once a week, God walks out on the Sabbath bridge to meet us. But most of us are no-shows; we unapologetically stand up the Creator of the universe, week after week.
How to invest in your marriage
While it sounds like a noble idea, the concept of "investing in your marriage" can seem so far away for many couples, particularly during the first few years of marriage. As you're trying to balance, work, family and a social life, it's hard to figure out how to find the time or energy to "invest" in one more thing.

As a counselor, I know that offering blanket statements like telling people to "invest in their marriage" can often discourage more than encourage. So, in a practical sense, what does it actually mean to invest in your marriage when life is crazy and beyond?
Our talks about modesty break down when we assume the worst of everyone.
Jesus calls us to be responsible for our lives with this hugely hyperbolic teaching, "If your right eye causes you to stumble, gouge it out and throw it away. It is better for you to lose one part of your body than for your whole body to be thrown into hell. And if your right hand causes you to stumble, cut it off and throw it away" (Matthew 5:29–30).

Whose responsibility does it seem like God places the weight of our purity on? Someone else? Or us as the owner and operators of our minds?

It's really the same buck-passing argument that Adam tried to pull on God in the garden, "The woman you made me gave me the fruit and I ate." It's just now, "That women wore yoga pants, and I lusted."
12 verses about loving immigrants, refugees and displaced people.
After recent terrorist attacks, new debates have arisen about how America and other wealthy nations should accept refugees from the war-ravaged nation of Syria. In recent days, several governors have said that their own states will reject refugees fleeing violence.

The issue of immigration reform is nuanced, and policies are often legislatively complex. But the wisdom of the Bible is both simple and timeless.
Learn to see red (and yellow) flags
When it comes to building a healthy relationship, it's important to have the right ingredients. Just like baking a cake, you can't pour a cup of salt into the batter and expect it to taste right.

I've witnessed countless relationships in which people were dealing with the wrong ingredients, yet still hoping to get it right. While I believe in a God who heals and transforms lives, the truth of the matter is many times we take the reins and try to change people we're dating, instead of stepping back and allowing God to do His work in their lives.
We do God and His Word a disservice when we turn Scripture into something it's not.
Many times, when Christians say the phrase "The Bible clearly says…", what they really mean is, "The way I interpret this one verse allows me to feel justified in having this perspective."

When you read and study this library in its totality, there are certainly themes and continuities and things that connect exquisitely, but if we're honest we can also admit there are ambiguities. It doesn't diminish the Scriptures to admit that they are complex. On the contrary, most great works throughout history are.
See Also
We weigh in on a hard-hitting theological debate
After months of research, investigation and study, we've uncovered an issue that the Church must reckon with: Our team of reporters and theologians has finally been able to determine what your pastor's jeans say about their theology.
February's "romantic" movie is harmful, and not just in the ways you might think.
By setting it up as romantic, this movie sends out the toxic message that, in the end, you can change your abuser. It tells sufferers that their experience is invalid, and, like Anastasia, they should learn to accept and enjoy their situation.

And Christians should care about this—more than just disliking the book for its R-rated content, we should also practice empathy and fight for the women that have been affected by abusive relationships.
"I notice a lot of Christian men are afraid to pass the friend threshold. Where are all the brave men?"
Somewhere in the formative and oh-so-tacky '80s and '90s, a message spread through Christian bookstores (R.I.P.), pulpits, youth groups, and all the nooks and crannies of God-fearing culture. This message was that casual dating is not good, women's hearts must be guarded by men, and all romantic relationships better have marriage in mind—or the people in them are just using each other.

Yet while all these concepts have elements of wisdom embedded in them, they've been distorted just like so many good ideas before them (i.e. keeping the Sabbath). The truth is, we're a people who, when left unchecked, go into Pharisee mode like it's our job. And we've done this with Christian dating.
Common misconceptions about what the Bible actually says.
However, there are many things that Jesus-following, Church-going, Bible-believing Christians believe that are completely unbiblical. How does this happen? Often, we'll hear someone quote a statement that sounds nice to us, and we'll begin repeating it as though it's biblical truth without ever researching it in Scripture.

Several of these unbiblical statements have gained enough traction that many people believe they're actually Bible verses. Not only are the statements unbiblical; some of them teach the opposite of what the Bible teaches.