RELEVANT's Top 10 Albums of 2015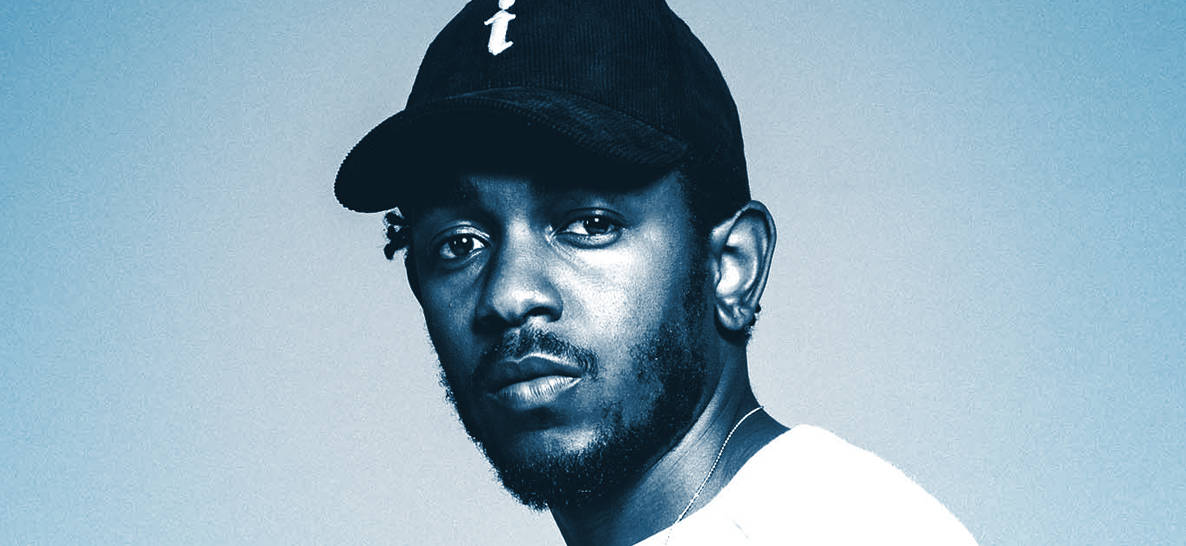 Perhaps more than any year in recent memory, 2015 was full of landmark moments in music. Revenue from streaming services officially overtook CD sales for the first time, even as artists continued to fight for better pay. Artists defied genre labels, with musicians such as Raury mixing everything from folk to rap to electronic influences into something utterly unique. EDM came into the mainstream, with pop stars like Justin Bieber teaming up with greats like Skrillex and Diplo. It was a huge year for hip-hop, both for big-name artists and underground rap movements.
Choosing 10 best albums of any year is no easy task, and this year was no exception. But after much deliberation, here are our choices for this year's best. We've also created a curated Spotify playlist with even more of our favorite songs from 2015. Check it out here and follow us on Spotify for more great playlists.

10. Foals: What Went Down
Foals' brand of indie rock eschews the trend of big pop ballads and semi-ironic hooks in favor of an anxious energy to create cleverly arranged foot-tappers. Sure, What Went Down works as cool background music, but the album is best appreciated with headphones that bring the band's intricate guitar work and swelling electronic atmospheres to the forefront. Each song contains surprises around every verse, making What Went Down both complex with layers and obtainable with smooth melodies and catchy lyrics.
9. Mutemath: Vitals
Mutemath's innovation and musicianship has never been in question. But after the band explored the outer edges of production, experimentation and high-energy live anthems over the course of their previous three albums, Vitals is new territory. Instead of focusing so much on their sound, this time, they've focused on the songs. Though there are no shortage of cool textures and interesting arrangements, Vitals is a more restrained, mature effort with an emphasis on smart songwriting.
8. Leon Bridges: Coming Home
With his '50s- and '60s-style soul, 26-year-old Leon Bridges sounds like something out of a different era. His music and style has prompted comparisons to R&B greats like Otis Redding and Sam Cooke. Complete with doo-wop background vocals and saxophone melodies, his debut album is nostalgic and familiar, but with a fresh twist. Coming Home is the kind of album you could put on in a room with your parents, your 85-year-old grandma and your 5-year-old cousin and everyone would genuinely enjoy it. Even in a musical era full of synths and pounding beats, Bridges is proving that the tried and true still works. And it's irresistible.
7. Kopecky: Drug for the Modern Age
Kopecky's sophomore release is not only full of catchy pop hooks and boy-girl harmonies, it's also a victory of sorts for the band—a conscious decision to find the beauty in life's hardships. During the writing process, the band's guitarist, Steven Holmes, was in rehab, and the 14-year-old brother of the band's keyboardist died in a freak accident.
As musicians often do, Kopecky's members processed these tragedies through music. And the result is an album that is somehow both raw and honest, but also fun and danceable—and also offers important reflections on addiction and hardship.
"It's the idea that we all look toward love or relationships or friendships or the Internet or alcohol and drugs as a way to deal with everything that's going on in our lives," singer Gabe Simon told RELEVANT. "That's what we try to do with this record: take all these hard, painful, hurtful things—and at the same time, the beautiful, good things—and turn them into something worth dancing about."
6. JGivens: Fly Exam
What makes Fly Exam stand out from so many of the other hip-hop releases of 2015 is JGivens' embrace of subtlety—both lyrically and musically. Known for metaphor and deep spiritual themes like pride, greed, vanity and grace, the album is both personal and relatable. It's consistently philosophical, but never preachy. Fly Exam is an honest, heady look at faith, temptation and what it means to be successful.
But just like the lyrics favor subtle substance over easy messages and simple structures, the music is old school smooth: These aren't overproduced club anthems; they're smart, West-Coast-style beats laced with catchy samples, that are the perfect accompaniment to JGivens' unrelenting lyrical delivery.
5. Alison Wonderland: Run
Australian DJ Alison Wonderland is one of EDM's most compelling new artists. Her debut, Run, works as a nightclub soundtrack, but also a standalone album. Not only is she a great singer—her vocals are featured throughout the album—she's also a gifted classical musician: Before she was a DJ, she was a trained cellist. It's this core musicianship that makes Run such a stand out EDM release. Yes, it's got plenty of club beats, but it's also great cross-genre music created by an artist who just happens to be a DJ.
4. Alabama Shakes: Sound & Color
The Alabama Shakes had a big task in front of them writing the follow-up to their acclaimed 2012 debut. To avoid the sophomore slump, they didn't rush back to the studio—instead, they took their time to create an album that's totally unique.
"With Boys & Girls, we didn't really have the time or resources to experiment with different sounds and styles," frontwoman Brittany Howard told RELEVANT, "For this record, we really wanted to experiment more, so we spent our time making it and wrote the songs in batches in my basement."
The experimentation paid off: In a year that will be remember for great hip-hop and catchy dance-pop, Alabama Shakes managed to create an old school rock and roll album that is both fresh and familiar. On Sound & Color, the band blended its Southern rock and soul influence with smart songwriting, indie sensibilities and a lot of attitude.
3. Sufjan Stevens: Carrie & Lowell
"This is not my art project; this is my life," Sufjan Stevens said of his latest album, which reflects on the death of his mother, Carrie. Growing up, Stevens rarely got to spend time with Carrie—who "just wandered off" when he was 1 and struggled with depression, schizophrenia and alcoholism for most of her life. Carrie & Lowell is a heartbreaking lament for a figure he hardly knew, but who dramatically shaped him nonetheless.
Musically, it's a return to Stevens' folksy early days, but even more stripped down, with simple, beautiful melodies and lyrics that reflect on hurt, death, regret and faith.
As we wrote in our initial album review:
Death is given all its due here, and that means God can be seen as a friend on one track, absent on another and close to an enemy on yet another. It's not the sort of worship music you'd hear in a megachurch anytime soon, but it certainly is worshipful. It's a weeping Psalter for 2015, and it's one we needed desperately without even realizing it.
2. Grimes: Art Angels
Grimes (aka Claire Boucher) is perhaps the hardest-working musician out there. She's said she wrote about 100 songs that didn't even make it onto her latest album. She also played and engineered every instrument on the album, mastering a slew of new instruments while she was recording.
The result is pure pop perfection, with dance beats and sugary melodies that stick with you. Grimes' vocal range is on full display. She moves from light and airy to all-out screaming, sometimes within the same track.
Art Angels is Grimes' most accessible album so far, but it's still determinedly and delightfully weird—and entirely enjoyable.
1. Kendrick Lamar: To Pimp a Butterfly
You may disagree with Kendrick Lamar's style (those who balk at explicit lyrics may want to skip this one), but there's no denying that his latest album is one of the most important, redemptive and groundbreaking of 2015. In a year filled with racial tensions, violence and increasingly partisan political rhetoric, Lamar's album grapples with issues we all need to consider.
Lamar's 2012 album, good kid, m.A.A.d city, was a memoir of sorts—depicting his experience growing up deep in the gang culture of Compton. The album changed the hip-hop game and brought Lamar into the national spotlight—and that doesn't seem to be a place he is particularly comfortable. His follow up, To Pimp a Butterfly, is a confessional of a man struggling with fame, responsibility, temptation and identity.
While other artists devote lyrics to bragging about their skills and accomplishments, Lamar is more apt to confess his wrongdoings and insecurities. "I'm the biggest hypocrite of 2015," he admits on "The Blacker the Berry." "I remember you was conflicted," he says in a recurring spoken word poem addressed to Tupac Shakur, with whom he feels a spiritual kinship. "Misusing your influence / Sometimes I did the same / Abusing my power full of resentment / Resentment that turned into a deep depression / Found myself screaming in a hotel room / I didn't want to self-destruct."
Lamar journeys from self-empowerment ("King Kunta," "i") to the verge of the self-destruction he fears ("u"); from raging against institutional racism ("Institutionalized," "The Blacker the Berry") to relating a story in which he angrily refuses to give a homeless man a dollar, only to discover that the man is Jesus in disguise ("How Much a Dollar Cost").
Tying it together in the middle of the album is "Alright," which became an anthem of sorts for the Black Lives Matter movement and civil unrest this year. On the track, Lamar once again admits his own failings, but reminds himself—and listeners—"If God got us then we gonna be alright." It's a powerful reminder.
To Pimp a Butterfly is not for the faint of heart. It's explicit, heavy and heady, but it's also incredibly important—if more so for the questions it asks rather than the answers it delivers.
Dargan Thompson
Dargan is a former RELEVANT editor turned freelancer. Find her online at darganthompson.com or follow her extremely random train of thought on Twitter @darganthompson.