The Return of the Lilith Fair? Yes Please, Says HAIM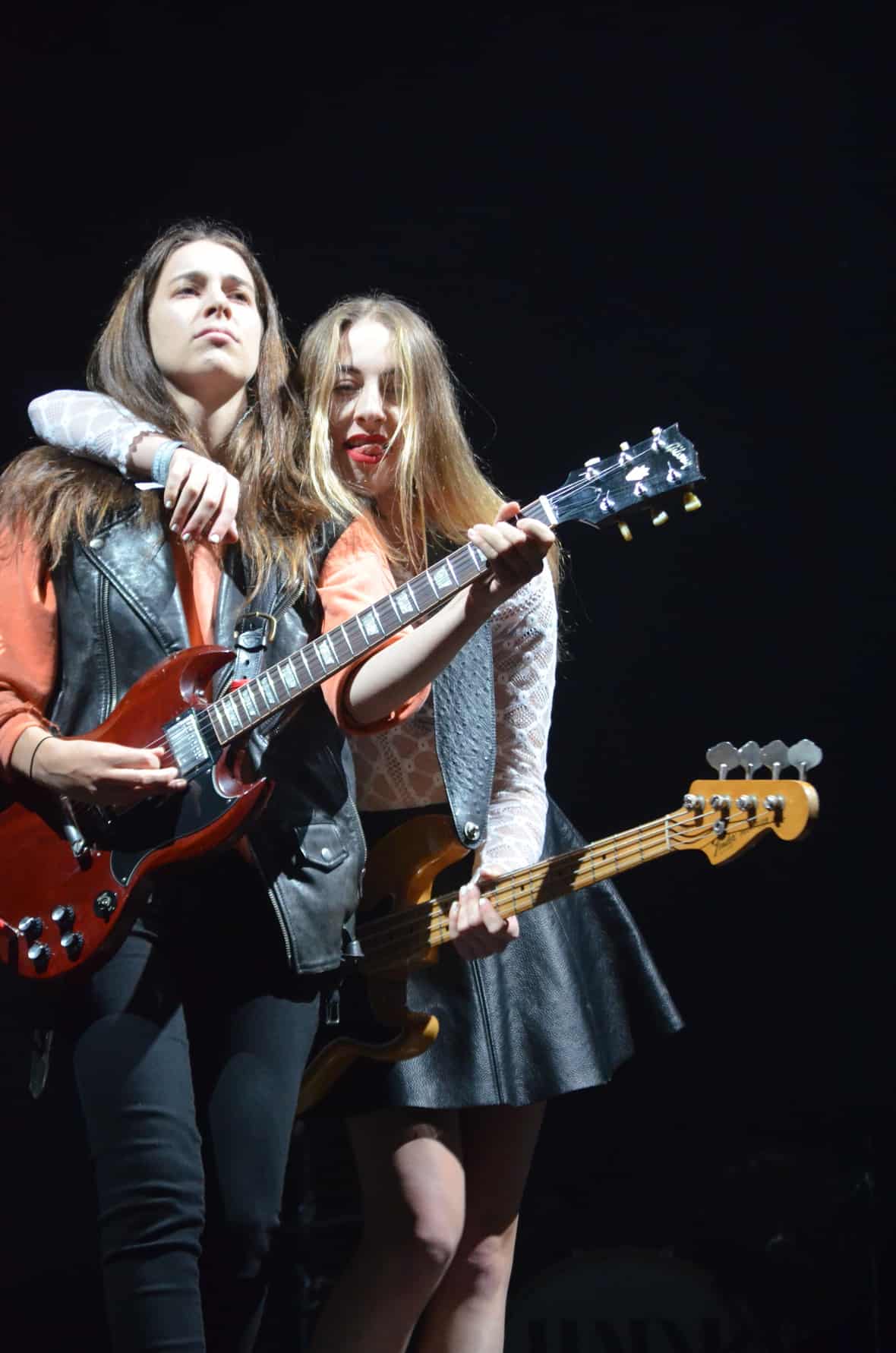 Once upon a time in the late 1990s, a magical group of female musicians toured together for three consecutive summers and called themselves The Lilith Fair. OK, so maybe this sounds like the stuff of myth thanks to today's often male-centric music events—but it won't be for much longer if HAIM has anything to say about it. The sister group recently spoke to The New Yorker where they mused about the idea of starting an all-women music festival. Their dream lineup? Lorde, Florence And The Machine, Savages, CHVRCHES, Jenny Lewis, Taylor Swift. Hey, if they can join T-Swift's squad and tour every country everywhere (or at least it seems) behind their debut Days are Gone, this ought to be a snap, right?
Here's what eldest Haim Este had to say:
We talk about this all the time, how there aren't enough female-represented bands and artists at festivals. You don't see them. And it's really sad for us. We came up with the idea basically of why can't we just bring back a festival that's just ladies. Not that we don't love the boys…

I did see Melissa Ethridge in concert, I saw Sarah McLachlan in concert, I saw Paula Cole in concert, and Sheryl Crowe. All these amazing ladies had such an amazing outlet and place to play music, and it was really beautiful and I feel like that's not really available anymore and that outlet isn't there. We talk semi-jokingly but semi-seriously about making it happen. So stay tuned. I think that would be really magical.
Photo by Laura Studarus
Laura Studarus
Laura Studarus is a staff writer at RELEVANT. She likes catsup and pie. Now there's nothing left to discuss on the second date. Follow her on Twitter @Laura_Studarus.