Shakira's Instant-Meme Tongue Wag Is Actually a 'Zaghrouta'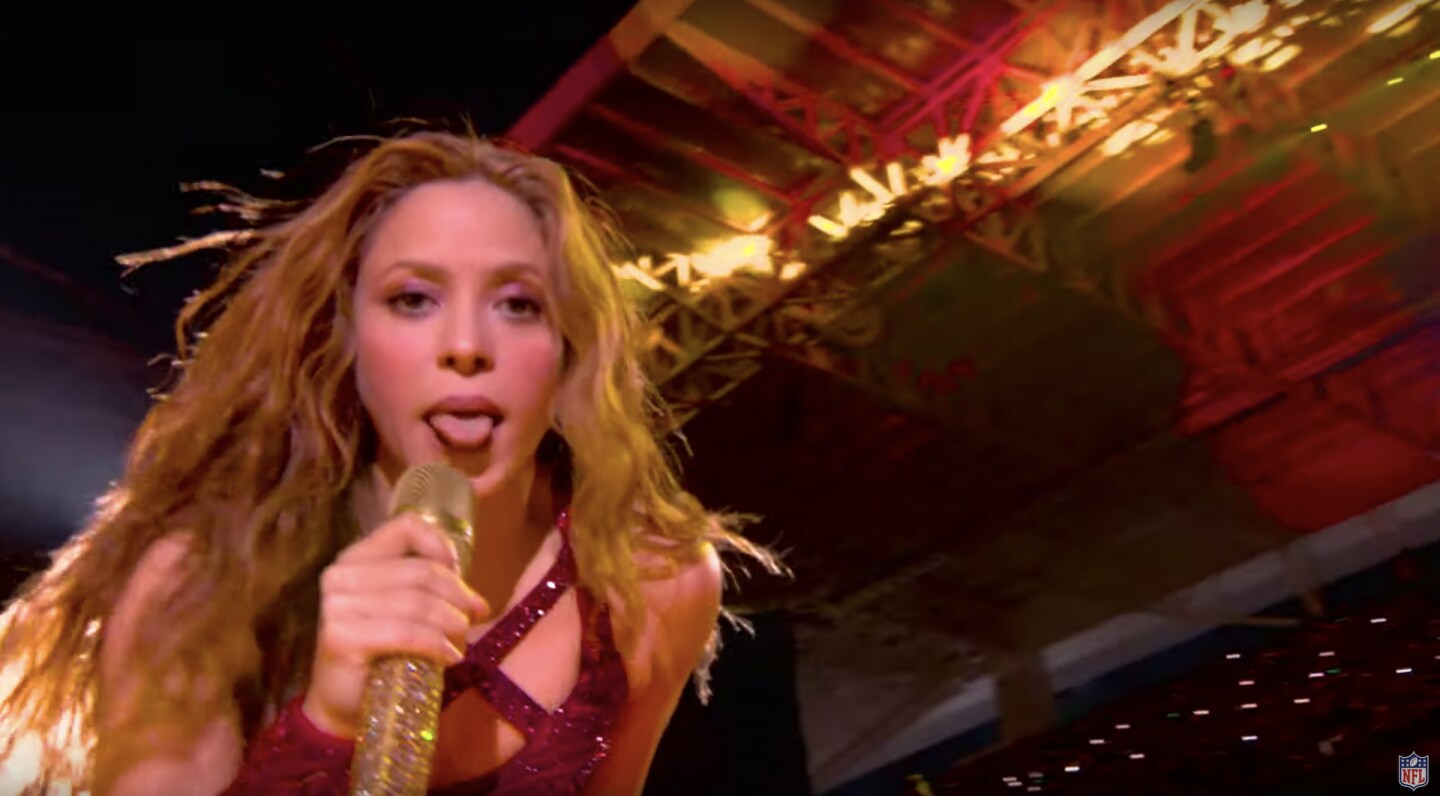 https://twitter.com/rawan/status/1224145273859006465?s=20
Shakira and Jennifer Lopez's Super Bowl Halftime Show was a dizzying spectacle of Latina culture, featuring a 43-year-old and 50-year-old woman engaging in feats of athletic prowess every bit as harrowing as any of the actual football. One of the perks of having such widely broadcast celebrations of other cultures is the teachable moments they can provide.
For example, social media collapsed on itself about halfway through Shakira's performance, when she looked into the camera during "Hips Don't Lie" and flicked her tongue for about 5 seconds. The moment provided lots of joke fodder and a few head scratches, but it's actually a traditional Arabic celebration chant known as a zaghrouta.
Shakira's father is Lebanese and her performance — her whole career, in fact — is dotted with tributes to her multi-cultural heritage. In this case, the zaghrouta is a celebratory cheer common in Syria, Jordan, Lebanon and beyond. Hatem Bazian, a senior lecturer in Near Eastern and ethnic studies at the University of California at Berkeley, told The Washington Post that a close english approximation might be something like "yee-haw".
The whole Halftime Show rocketed through Shakira and Lopez's hits at breakneck speed, featuring memorable moments like J.Lo draped in a Puerto Rican flag while her daughter Emme sang "Born in the U.S.A", Shakira taking over the drums and what looked like a full-on army of dancers.
The pair's flashy costumes and trademark hip grinds raised the ire of some social media scolds, while more overtly political touches — like a children's choir singing from inside cages — were a reminder that Latin American countries have born the brunt of the Trump Administration's stern immigration policies. Last month, President Donald Trump weathered harsh criticism for severe restrictions placed on the American territory's long-delayed disaster relief aid.