The Simpsons Predicted the Future Again By Calling a Major U.S. Olympic Upset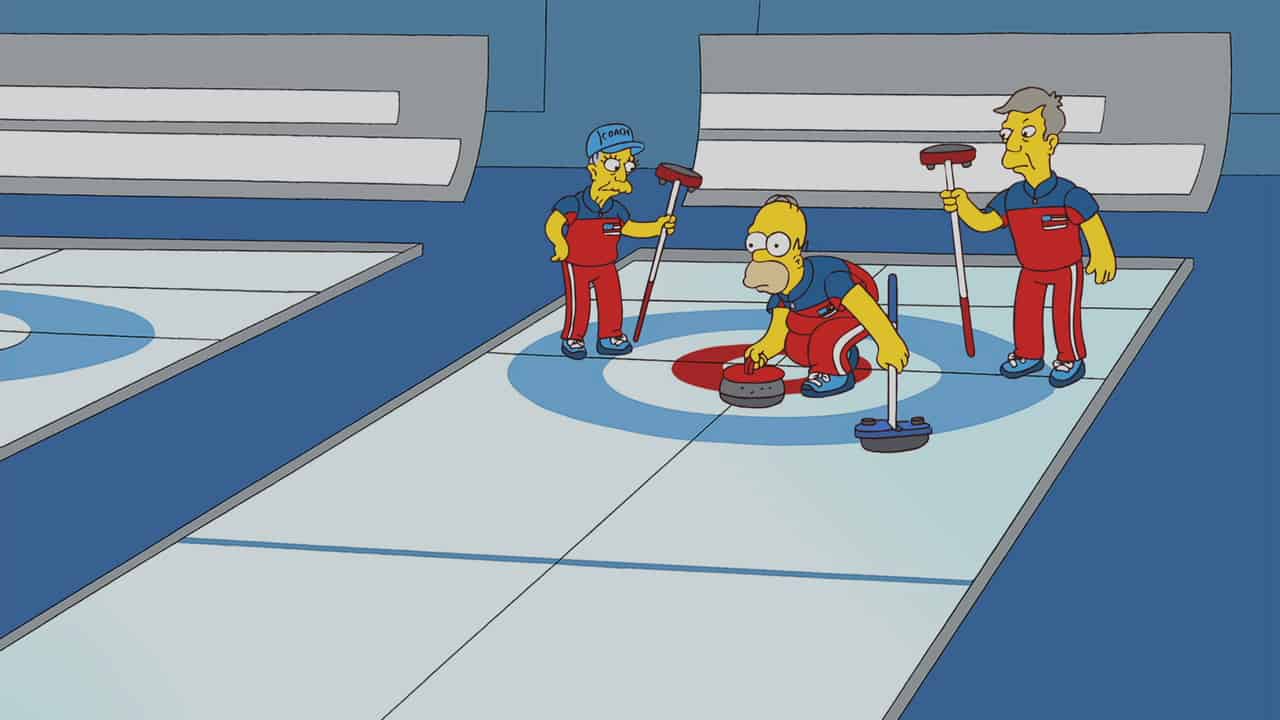 Maybe it's due to its insane number of episodes, or maybe it's something more divine, but The Simpsons has predicted a fair amount of future events. They called the Trump presidency, the FIFA corruption scandal (to be fair, who didn't?), and even Disney buying Fox. Now, they've called the major U.S. Olympic curling team's upset over Sweden in Pyeongchang.
Saturday, the U.S. men's curling team battled back after being threatened with elimination and won against the favored Swedes. It was their first-ever Olympic gold, but it wasn't the first-ever Olympic gold American TV viewers have seen on their small screen. In the 2010 episode "Boy Meets Curl," Homer and Marge Simpson form a mixed curling team and beat Sweden in the Olympics. The gold and silver medals matched this year's real results perfectly.
Simpsons writer Rob LaZebnik called out his own prediction on Twitter (wouldn't you?) while sending his congrats to Team USA.
Congrats to @USACurling2018 on their gold! Not the first time the US beat Sweden, though. Marge and Homer did it eight years ago.https://t.co/HLAHXDBhgh

— Rob LaZebnik (@Rlazebnik) February 24, 2018