Is Snoop Dogg's 'Bible of Love' Actually Biblical?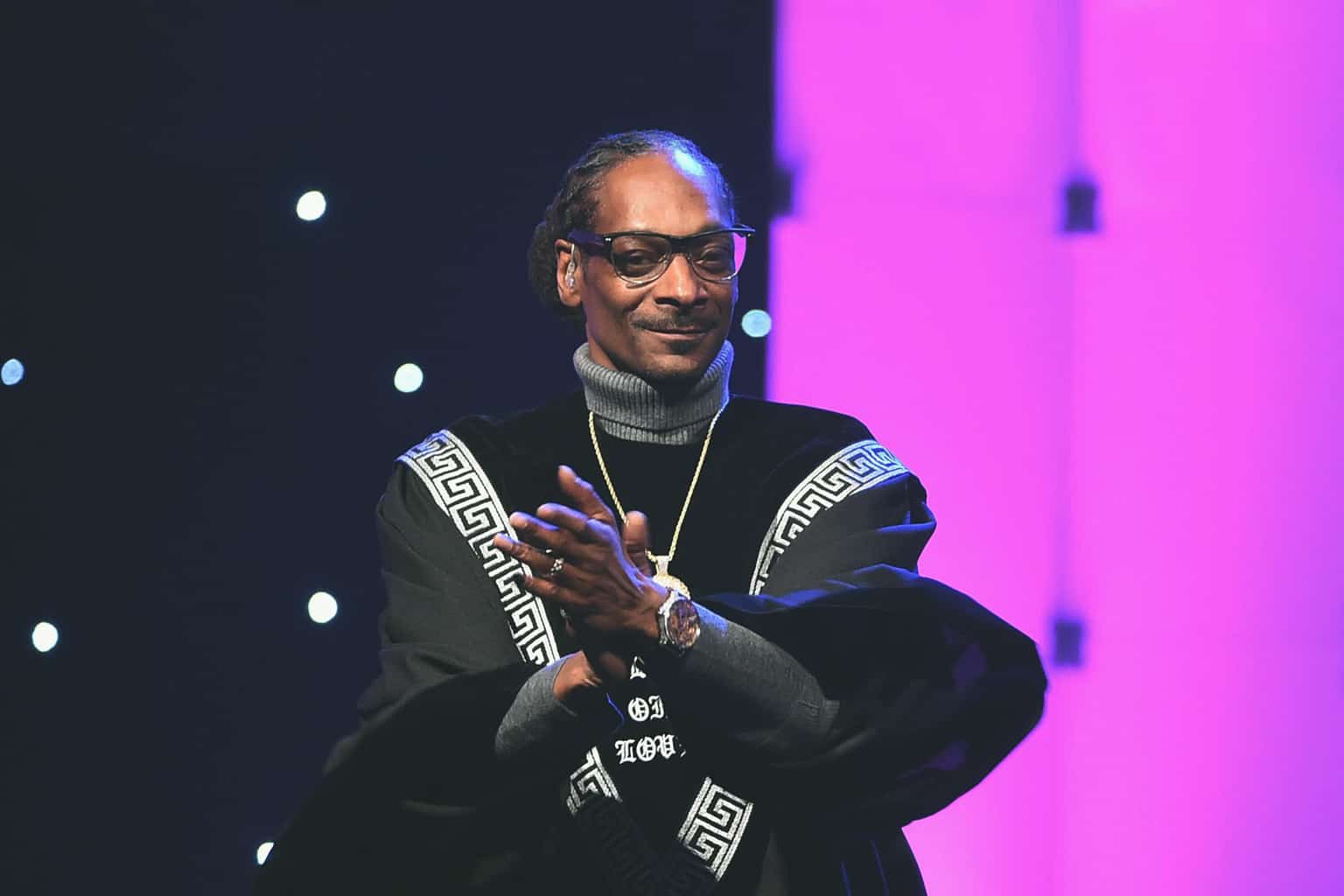 Factually speaking, Bible of Love, the latest album by the Doggfather himself is impressively thorough in its representation of the saving grace and expansive love of God.
From beginning to end, BOL glorifies the Lord with a quintessential gospel sound while spotlighting Snoop Dogg's testimony of encountering this love in his own life. Here's the thing. Snoop is literally pushing the salvation of Christ. He's not selling prosperity Gospel. He's not shaming people for where they've been, considering how far out there and out of control he's been. (And he's been OUT there!) He's not claiming that he's giving up smoking, will never release another rap album or step away from his motley of secular business ventures to go into ministry.
He's simply sharing his relatable experiences as a tremendously flawed character who happens to deeply love God. At the same time, he's providing an environment for others to feel comfortable enough to do the same. Believe it or not, he's advocating repentance and forgiveness in ways that you don't normally hear a rapper of his ilk do. It's that simple. If you've ever heard the phrase "Come as you are," then this is what is meant, because Snoop is certainly letting God use him to reach countless people.
So, maybe some won't be able to blaze at 4:20 or c-walk to this particular Snoop album like they would to some of his other West Coast G-funk classics. It's OK because the true message of the 32-track, two-hour plus is that no matter who you are, what you've done in this life or on what crossroad you are currently standing, you too can experience the guilt-free love of Jesus for yourself.  
But for those who may need a little bit more convincing, I feel you. When I first heard Snoop Dogg was releasing a gospel album I thought, "Please stop the shenanigans. Weren't you the Rastafarian known as Snoop Lion, like, two minutes ago?" It was actually six years ago that he released a Grammy-nominated reggae album under the moniker. It makes you wonder if he's been on a journey of spiritual self-discovery throughout the years, finally returning home more settled on the religion of his youth.
The 46-year-old family man and well-respected youth football coach repeatedly credits his late grandmother's prayers, Bible-reading and insistence that he attend church in his formative years for inspiring Bible of Love at this point in his life. Honestly, I'm reminded of all the heroes of scripture who, frankly, were used by God despite their questionable character. Take, for instance, David the adulterer. Or Solomon the sex addict. Not to mention Rebekah being manipulative and deceptive, Moses's lack of anger management or Paul being a Christian-hating extremist threatening believers with murder before his own conversion.
The Bible is full of people with overwhelming issues worthy of a side-eye and judgmental smirk. If God chose to use these types of individuals, whom you'd likely not associate with worthy character, then why not a former-gangsta-turned-rap legend-turned-enterprising businessman from the LBC? After all, the psalms do remind us that "Blessed is the one whose transgressions are forgiven," and "whose sin the Lord does not count against them."
Besides, it's not entirely foreign that Snoop would have roots in the Church or that he's circling back to them at this point in his career. Black American artists and entertainers have embraced a long tradition reconciling the blurred lines of the sacred and the secular. As a matter of fact, the father of black gospel music, Thomas A. Dorsey, was innovative at the time in his approach to combining 1920s blues chord structures with spiritual lyrics, and was thrown out of many churches in the beginning because of it. It's also relevant to note that many gospel musicians have been known to be less-than-saintly in their private lives, and conversely there are secular artists who are devout Christians.
From soul and R&B to hip-hop, we see entertainers like Little Richard, Aretha Franklin, Whitney Houston, Wyclef Jean, Kendrick Lamar, Kanye West and Chance the Rapper displaying their love of God and faith in Jesus on recordings. Basically, it may be harder to find a prominent black artist who does not have roots in the Church, regardless of whether or not they ever record a whole gospel album.
More surprising than Snoop releasing a gospel album is the glorious feel-good nature of the musically superior collection of songs. Bible of Love unfolds as a tasteful blend of vintage gospel and new school Christian contemporary music. Co-executive produced by Snoop along with Lonny Bereal, who has contributed to the success of other well-known gospel and R&B artists, BOL features a who's who of the genre. Legends of gospel music like The Clark Sisters, Fred Hammond and John P. Kee are joined by lesser-known but equally impactful artists like Uncle Chucc & The Zion Messengers, Sly Pyper, Ev3 and Soopafly.
He's also invited R&B greats like Faith Evans, Patti LaBelle and Charlie Wilson to join him in his praise party. Speaking of LaBelle, it's wonderful to see James Chanel Wright of the "Patti Pie" fame make an appearance on the album. Part of Snoop's vision in releasing this project is to create more opportunities for up-and-coming gospel artists through his newly launched label, All the Time Entertainment. Because, when is God good? All the time!
There's something for everyone, from the grannies and great aunts, to the little homies and young knuckleheads on the block. If you grew up in the Church and remember greats like Daryl Coley and Shirley Caesar, then the songs will feel familiar. If you aren't really about that church life, but find value in inspirational music, Snoop includes something relatable for you too. Bible of Love challenges Christians to check their judgments at the door. At the end of the day, whether you love or hate the idea of him making a gospel album, Snoop is praying for you.
Mai Perkins
is Cali girl in a Bed Stuy world with global bon vivant flair, and is currently working in Edtech. With several blogs under her belt, including Uberlicious.nyc and MaiOnTheMove.com, she is a contributing writer for the publications Pop-Mag.com and ShoppeBlack.us. Completing an MFA in Creative Writing from Sarah Lawrence College, and an MA in International Affairs from The New School, Milano, she reps her beloved alma mater Howard University with great pride and swag. She looks forward to soon publishing her first manuscript, The Walking Nerve-Ending. IG: @flymai16 Twitter: @flymai on Twitter