Starbucks' New Camo Sleeve Reminds Customers of How Much They Support Military Families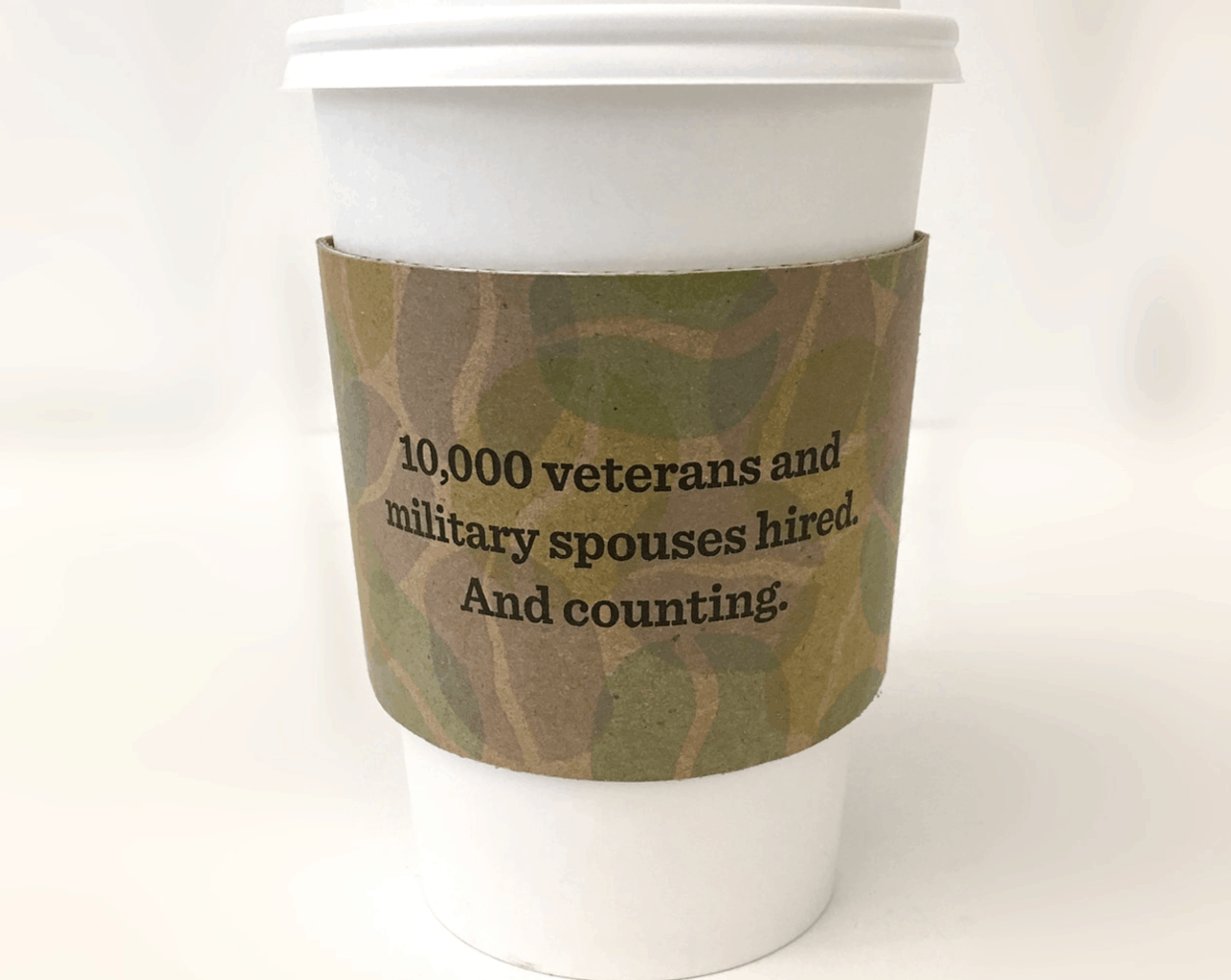 You may remember a few months back when Starbucks announced a plan to hire 10,000 refugees. At the time, CEO Howard Schultz wrote: "We are living in an unprecedented time, one in which we are witness to the conscience of our country, and the promise of the American Dream, being called into question. These uncertain times call for different measures and communication tools than we have used in the past … There are more than 65 million citizens of the world recognized as refugees by the United Nations, and we are developing plans to hire 10,000 of them over five years in the 75 countries around the world where Starbucks does business."
For some reason, this sparked outrage among some on social media, who said Starbucks should be focusing on hiring veterans instead of refugees. It even prompted the "#BoycottStarbucks" hashtag. But as Starbucks was quick to point out, it had already made the commitment to hire 10,000 veterans and military spouses back in 2013 as part of a five-year plan.
The company recently accomplished the goal, and to let their customers know, have released new camo coffee sleeves announcing the news.
But they're not done just yet: They plan on hiring 15,000 more vets and military spouses by 2025.
Jesse Carey
Jesse Carey is a mainstay on the weekly RELEVANT Podcast and member of RELEVANT's executive board. He lives in Virginia Beach with his wife and two kids.