Stephen Colbert's Deeply Moving Conversation About God and Grief Is Required Viewing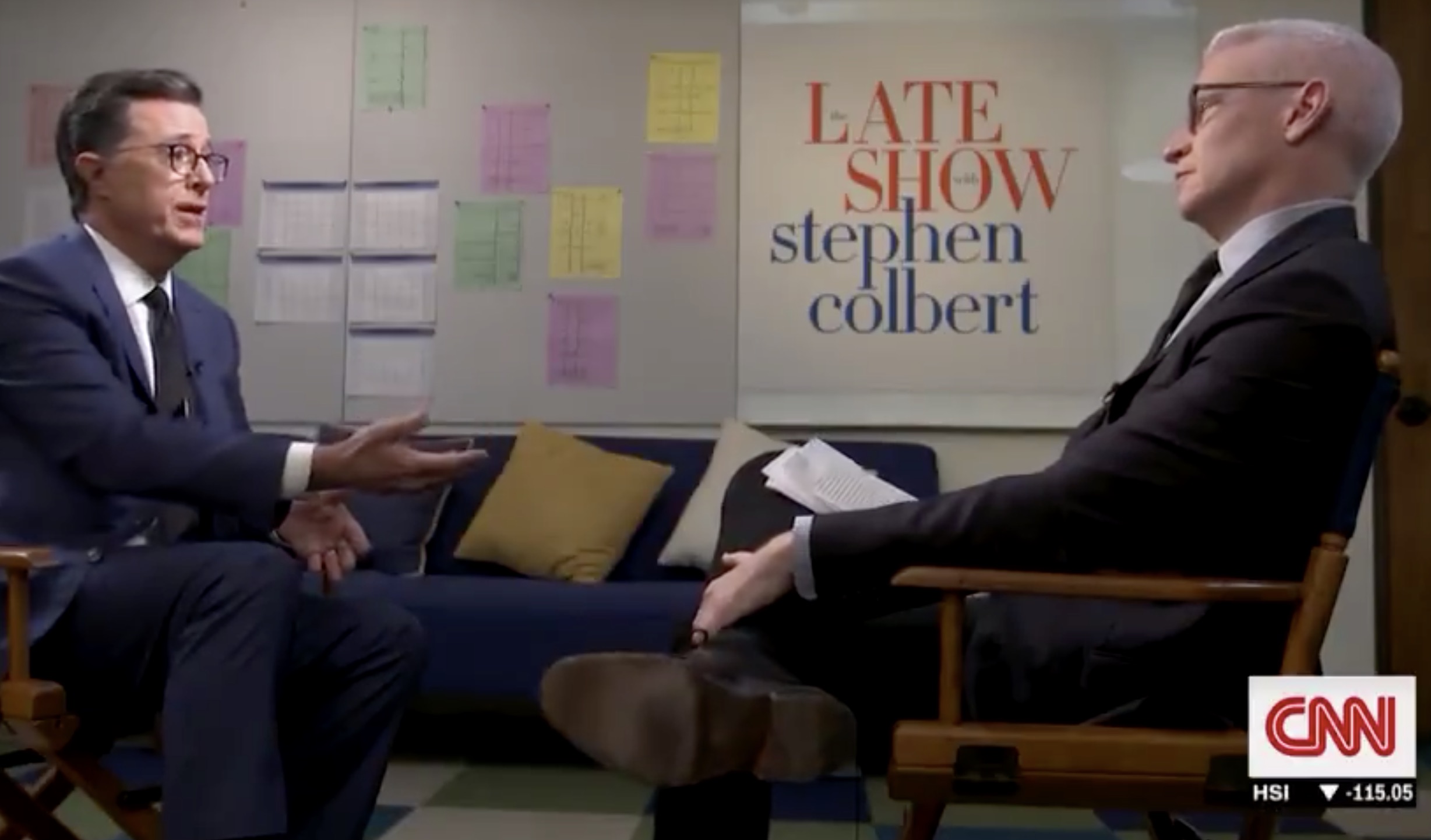 On Thursday, Stephen Colbert sat down with Anderon Cooper for a wide-ranging conversation that delved into Colbert's more somber, serious side. In addition to a lengthy discussion about heresy, a visibly emotional Cooper asked Colbert about a statement he gave to GQ — which itself was lifted from a Tolkien essay: "What punishments of God are not gifts?"
"Do you really believe that?" Cooper asks.
Colbert expounds on the idea by explaining his ideas about grief and suffering, and why he tries not to qualify his gratitude to God. It's one of the more moving and thoughtful conversations about loss you could ever hope to hear, and it was on CNN of all places.
You said "what punishment of gods are not gifts. Do you really believe that?" @andersoncooper, choking back tears, asks Stephen Colbert, as they discuss grief.

"Yes," replies the comedian. "It's a gift to exist and with existence comes suffering. There's no escaping that." pic.twitter.com/p5rUUhZKxq

— Anderson Cooper 360° (@AC360) August 16, 2019
"If you're grateful for your life …not everybody is and I'm not always, but it's the most positive thing to do, then you have to be grateful for all of it. You can't pick and choose what you're grateful for," Colbert says.
Cooper relates by with some wisdom he received from his mother about how you can't understand happiness without also having some sadness.
"That's the great gift of the sacrifice of Christ, is that God does it too," Colbert says. "That you're really not alone."
The two men are no strangers to grief. Colbert was 11 years old when he lost his father and brothers in a plane crash. Cooper was the same age when his own father died. His brother committed suicide a few years later, and his mother Gloria Vanderbilt passed away earlier this summer.
Later in the clip, the two talk about Colbert's hesitation to proselytize others ("more Jesus for me!") and his undying nerdy love of all things Lord of the Rings.