The Story Behind dc Talk's Reunion Cruise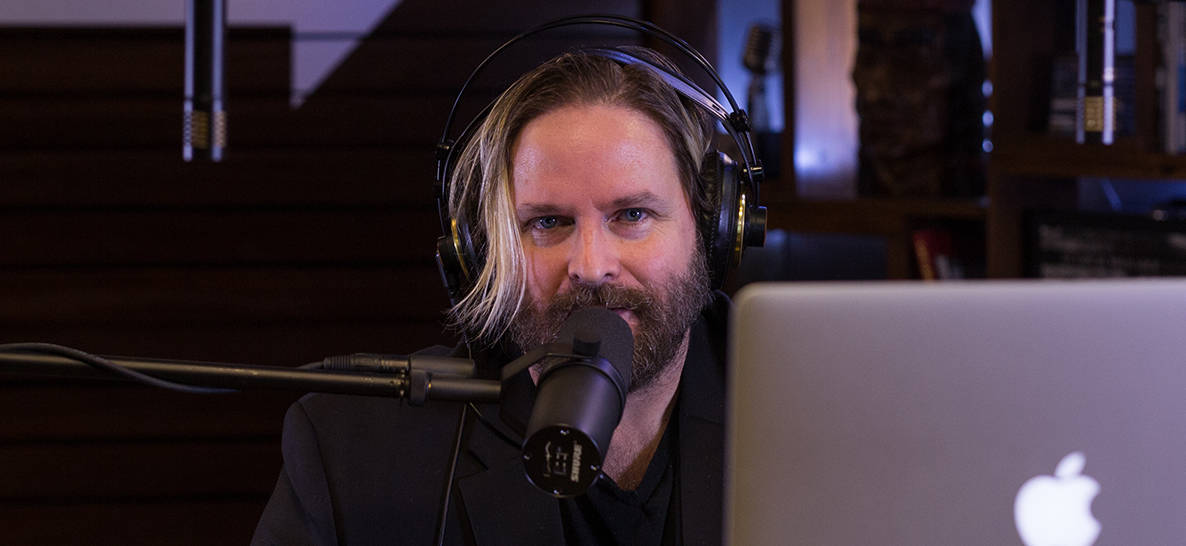 Last week, dc Talk made a big announcement: They're taking a cruise. And, unlike tropical conditions, the reaction from fans wasn't exactly warm. TobyMac even posted a (good natured) response to the fans.
But we wanted to know more. And it just so happened that the singer whose legendary vocals drove dc Talk, Kevin Max, was in our studio last week, too. We asked Max about the story behind the cruise story.
Is the Jesus Freak Cruise a full-blown reunion, or like a one-off cruise and a fun experience?
No, I didn't look at it as like this is going to be the end-all and be-all amalgamation of all of our dreams, and we're going to make this happen, put a bow on it and walk off like Butch Cassidy. I look at it like a starting point, but I know everybody is different. There are three different guys in this band. Everybody has a different schedule; everybody has a different career. Toby and I have families and you know it's a difficult scenario to get everybody together and make things happen.
I knew what people were saying when [the announcement about the Jesus Freak Cruise] came out, and I kind of had an inkling that was going to be the general response. It was a little bit more negative than what I thought it was going to be, but I could understand where there's a lot of people who feel that they're left out or that they've missed the boat. For me, I have a lot of hope for more than this and I think it should be thought out a little bit more.
But I think again if you're looking at it from my perspective and the band's perspective, it's kind of like an off-the-hip, let's do something cool moment. This hasn't been masterminded.
Tell us what the cruise is going to be like.
Obviously, this has been a long time coming. It's been 16 years. There was a lot of conjecture from a lot of different people on how this should be kicked off. I was told about it a couple of months ago so it wasn't my genius marketing plan. When I heard the news I was like, "You know what, this is great. We're going to be able to do something cool and it's going to be unique and it's going to be something where we can actually set the tone, set the mood." Not control the mood, but set it and really be more of an intimate thing where everybody is just kind of in one place and it made a lot of sense to me when they told me about it.
You alluded to having a sense that when the cruise ship reunion show was announced that the feedback may be mixed. It's been pretty strong. It's been kind of crazy to watch actually. How does that affect you and how have you felt about that?
I loved it all. I'd go from page to page going could this get any better? I mean, what better way to launch something than on a blanket of drama? If everybody is just like, "Oh great," then it's just kind of over.
I had few feelings, I saw a few things where people took shots at different individuals. One guy took a shot at me saying, "Kevin should know better, this is obviously just a cash grab for him. He's never done this before so why is he doing it now? He must really need money." I'm cool with people saying anything about me but when they talk about my family intentionally or unintentionally it kind of bothers me. Every band that gets back together gets paid. It's not like anybody would do it for free.
There's a lot of interesting things you could say both negative and positive, but I think I wasn't bummed. Good for my fans. Good for my listeners. Good for the people who have backed dc Talk and supported us to the point where they care this much. The fact that they cared that much really spoke to me; when people got that volatile I was like, "Wow they really cared."
There was always a lot of chatter about that. What was the relationship like between the three of you? You're still tight? You still care for each other?
Absolutely. It's like family: You have your disagreements, but you work it out. We've been through a lot so there's no pretension. We can talk to each other about really deep things and be totally cool with it. We're pretty easy-going with each other. There's nothing that's keeping us from doing this other than life. A lot of people are like, "Oh, they must hate each other" or "Oh, there must have been this huge splinter where they can never get back together." But that's never been the case.
How are you going to feel being up there and singing with those guys?
I love singing with my buddy Michael Tait. He's got a phenomenal voice. My wife calls us peanut butter and jelly. It goes so together so well vocally that the two voices are almost made to go together. Then when you put what Toby does into the mix, it's a very eclectic thing and it's really incredible. I think there's something special about it.
Eddie Kaufholz
Eddie Kaufholz is a writer, speaker and podcaster and serves as a director of church mobilization for International Justice Mission. He also hosts and produces "The New Activist" podcast. You can find on Twitter @EdwardorEddie.