Pop Culture Confessional: The Video Game That Will Make You Cry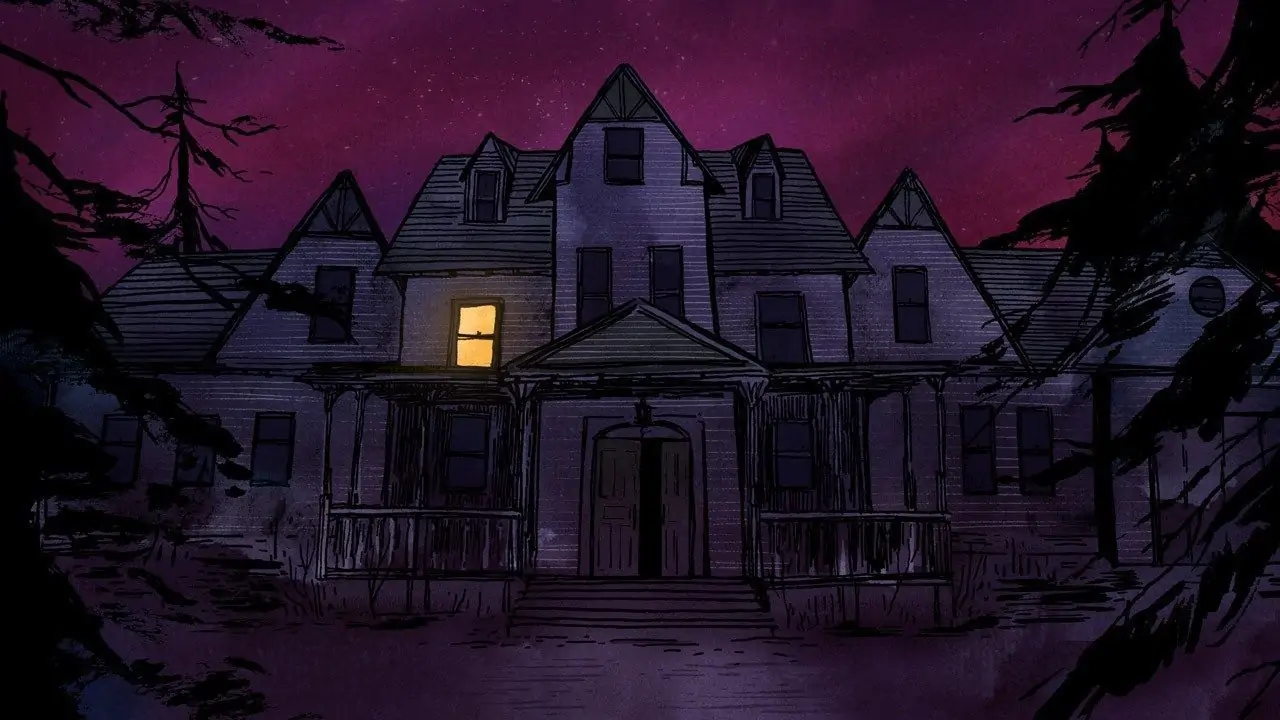 Pop Culture Confessional is when we talk about a cultural item we can't help but love. This time, Tyler Daswick talks about a computer game called Gone Home. It turns five years old this week.
---
Video games are a contained mode of entertainment. It's easy to recommend a TV show to a movie buff and vice versa, and pretty much everyone is interested in music, but the gaming community is quarantined (self-quarantined?) in a way that makes the video game experience often feel inaccessible or foreign in its appeal. Some people don't see the attraction in battling alien hordes or shooting down enemy soldiers, and that's fine, but that makes talking about video games very difficult. The form comes with a lot of conceptions.
Gone Home is a video game in that its plot is dictated by your progress, but in practice it's hardly "gamey." All you do is walk through a house and look around and pick things up and examine them. There are no enemies, guns or puzzles. It's just exploring. This is a common style of game now—derided by Call of Duty or Fortnite players as "walking simulators"—but when Gone Home came out in 2013, it took a medium defined by sensory overload and innovated through minimalism.
The story of Gone Home, though, does well to supplement the game's simple mechanics: The player assumes the role of a college student who arrives at her family's new house to find her parents and little sister missing. The house is dark, and your sister left a note on the front door warning you not to look for her. Of course, you do, and the entire game—which takes about two hours to play—is spent answering that central question: What happened to your family?
Over the course of the playthrough, you pull boxes off shelves, read old letters and messages, listen to voicemails on the answering machine and search bedrooms for clues. Sometimes, you find something sweet and nostalgic. Other times, you find something disturbing and terribly mature for a video game. Not all the information is pertinent to where your family is, but all of it matters, because it fills in detail about who these people are, and those tiny narrative touches propel you forward on your search for answers.
Most games treat their characters like avatars, designed as skin-deep surrogates for the player to occupy, but Gone Home's cast is rich and complicated. As you uncover the Greenbriar family's secrets, their complexities emerge and they manifest as complete in a way few stories achieve across any medium. In that way, what begins as a missing-persons mystery becomes a story about legacy, and how brokenness ripples through personal history. There's enough depth here to support legitimate thematic ideas, and that keeps things unexpected and—especially key with a premise like this—tense. You think you know where this whole thing is going. You have no idea.
Gone Home's ending is unique in modern culture. The final revelation fills you with a sensation so unadulterated and profound that it manifests as transportive. Your personal context as the player—your faith, politics and other backgrounds—is rendered nearly irrelevant in your reception of the final moments because these tap into your conscience at such a foundational level you can't help but be stirred. You don't react as a conservative or liberal or male or female or Christian or atheist or anything. You react as a human. In these times, that dynamic is practically impossible to experience. Here, in this video game, it happens, and it is so, so special.
Video games are known to make you numb—to violence, to other people, to the world—but Gone Home injects you with a feeling that hits so raw and unprocessed it takes you somewhere uninhibited. Your conceptions are stripped clean, both about the topics it explores and the form it embodies, and that means it's a game that turns you outward. You see things differently, like your family and your home and your relationship to each, and that makes for a compelling experience in a quite literal sense. Gone Home is a video game that makes you want to engage with the world outside the game. It's illogical for that, but gorgeous, too.
This isn't just a video game for gamers; this is a video game for everyone. Gone Home is simple to explain, easy to play and rewarding in execution. Even if the game doesn't leave you with a sense of change, it will challenge your picture of what a video game can touch on and look like. It's one of the best books you can walk through and one of the best movies you can interact with. Gone Home might exist between mediums, and outside of your conventions, but it can still find its way to your heart and mind. It's hard to contain each of those.
Tyler Daswick
Tyler Daswick is a senior writer at Relevant. Follow him on Twitter @tylerdaswick.