So, These Glasses Will Physically 'Nudge' You If You Stop Paying Attention in Class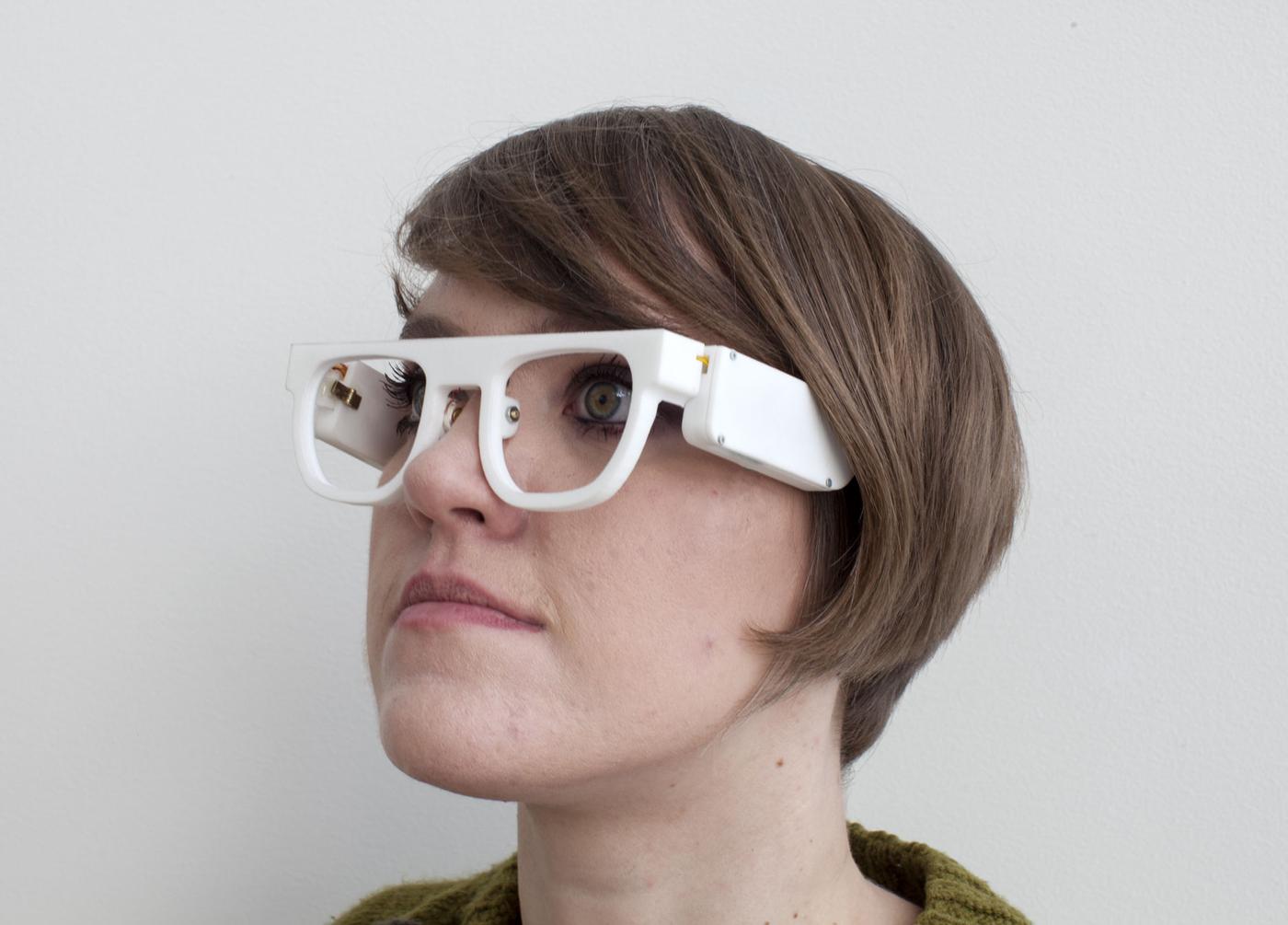 1984. Brave New World. Minority Report. The Jetsons. Sci-fi classics that anticipated a future seemingly lightyears in the future, but now tantalizingly, terrifyingly close. And now, another dispatch from another corner of the sci-fi genre, this one truly distressing. A gadget that will monitor your brain and physically "nudge" you if your mind wanders, goading you into paying attention.
It doesn't look quite as
terrifying as the contraption in A Clockwork Orange but, well, if the end result is the same, do the aesthetics really matter?
It's called AttentivU, and it doesn't look much more high-tech than a pair of glasses. But according to MIT, it uses "brain activity (electroencephalography – EEG) as well as eye movements (electrooculography – EOG) sensors to measure engagement of a person in real-time and provide either audio or haptic feedback to the user when their engagement is low, thereby nudging them to become engaged again."
These nudges, apparently, take the form of "bone-conduction auditory feedback", which is a fancy way of saying this device uses your own skeleton as a private amplifier for a little noise and physical "bump" to get your mind back on task. Sound a little invasive? Well, then, just pay attention and this will all be over soon.
In MIT's world, this is a novel way of keeping students engaged both in the classroom and during online lectures. It also mentions other "everyday" tasks like driving, reading, watching videos or writing. Here's a video that explains more.
We live in a world replete with distractions, so it's not hard to see the problem this device is trying to solve. But it's human to let your mind wander. It's normal to daydream, to get bored, to start thinking about things like outer space, pirates, Wonder Woman, basketball, romance, dolphins and even God during classroom lectures and homework. Learning to discipline your mind to stay on task is a good thing, but when we start enlisting mind-reading, bone-conducting robots to do the job for us, it's fair to wonder how much of our humanity we're sacrificing to the idol of productivity.