The Daughter of the First Woman Who Saw Jesus on a Tortilla Shares How It Changed Her Family's Lives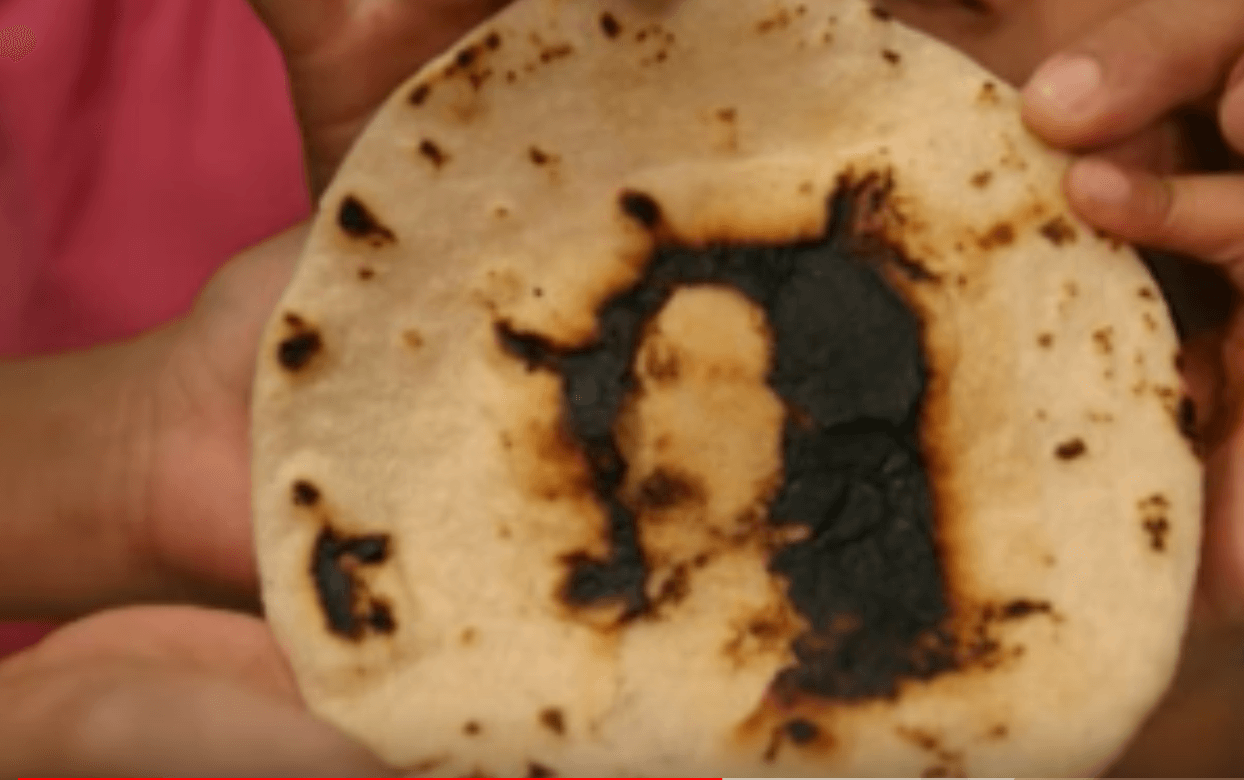 In a personal essay for Eater, the daughter of the first woman to see the image of Christ on a tortilla shared how the experience changed the lives of her and her family. The writer keeps an agnostic stance and doesn't come down one way or another about if the incident was a miracle, but the incident affected her family in profound ways.
Angelica Rubio's mother cooked tortillas every morning, and one morning she saw a burn mark on a tortilla that looked just like the face of Jesus. Her mother saved the tortilla and, after word spread throughout their tiny New Mexico town and beyond, it became an international tourist attraction. They kept the tortilla in their house for decades.
A local priest said the tortilla was a sign from God (the writer doesn't say if she agrees), and Rubio's mother takes it to heart. Before the tortilla, Rubio's mother suffered from depression and her father was battling alcoholism. After the tortilla, the depression faded and her father sobered up. "To my mother, the tortilla was a sign from God that He would make things better. And they did get better," she wrote.
Rubio struggled for years with embarrassment over her family's claim to fame, but in the decades since the tortilla burn, she's found hope in the story. In the past decade or so, she settled in New Mexico and began serving in the state legislature:
"The shame and embarrassment that I had endured for more than half of my life had been transformed into pride. Not just in my ability to reclaim the story and tell it like it is, but to talk about the tortilla and the experience of my family as one of the frontera and the people who live there … Whenever I'm tempted to lose hope, I find it again by thinking back to how my mom regained hers through a miraculous skillet burn on a freshly handmade tortilla."
You can read the full story here.