The Guy Who's Voiced Kermit the Frog for 27 Years Got Fired and It's Pretty Sad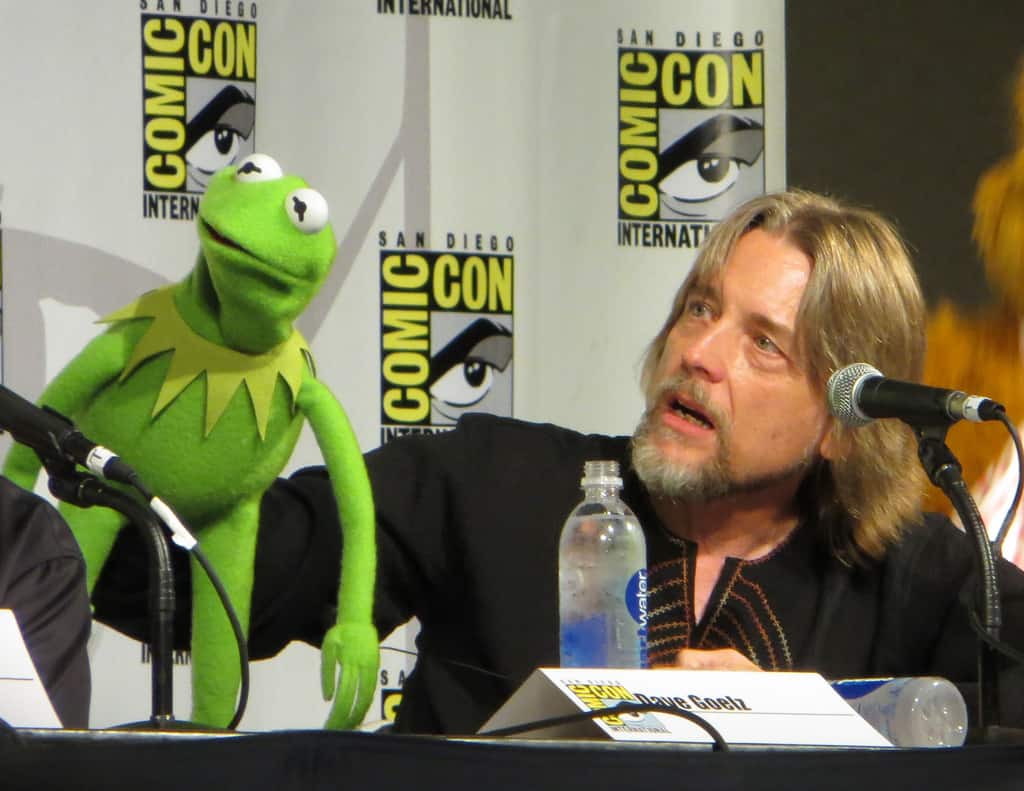 You may not know Steve Whitmire's face. You may well have walked by him in a crowd and not given him a second look (well, maybe one second look because his hair is amazing). But you undoubtedly know his voice. Whitmire has been the voice of Kermit the Frog ever since 1990, when he took over the duties from Jim Henson himself. But that changed this week, when Whitmire was let go.
Neither Whitmire nor Muppet Studio would go into details about why he was fired, but he's taking it pretty hard. He wrote a lengthy, very sad blog post about the ordeal, in which Whitmire sounds like a guy who truly loved the work and understood the value an iconic character like Kermit brings to the world.
"For me the Muppets are not just a job, or a career, or even a passion. They are a calling, an urgent, undeniable, impossible to resist way of life," Whitmire wrote. "This is my life's work since I was 19 years old. I feel that I am at the top of my game, and I want all of you who love the Muppets to know that I would never consider abandoning Kermit."
Apparently, Whitmire was told Kermit would be recast in October of 2016, and has spent the months since trying to talk Muppet Studio into changing its mind. He would only say that he offered "multiple remedies" to the issue or issues. Whatever happened, there's no doubt that Whitmire has a sterling resume, appearing on everything from 30 Rock to A Muppet Christmas Carol to, of course, the excellent 2011 revival The Muppets. 
A longtime Muppet collaborator named Matt Vogel will be taking over the reins from Whitmire. In the meantime, Whitmire is supremely bummed. "I just want you all to know that I am sorry if I have disappointed any of you at any point throughout our journey," he wrote. "And to let everyone know that I am devastated to have failed in my duty to my hero."