'The LEGO Movie 2' Isn't Just a Great Sequel, It's a Perfect Ode to Childhood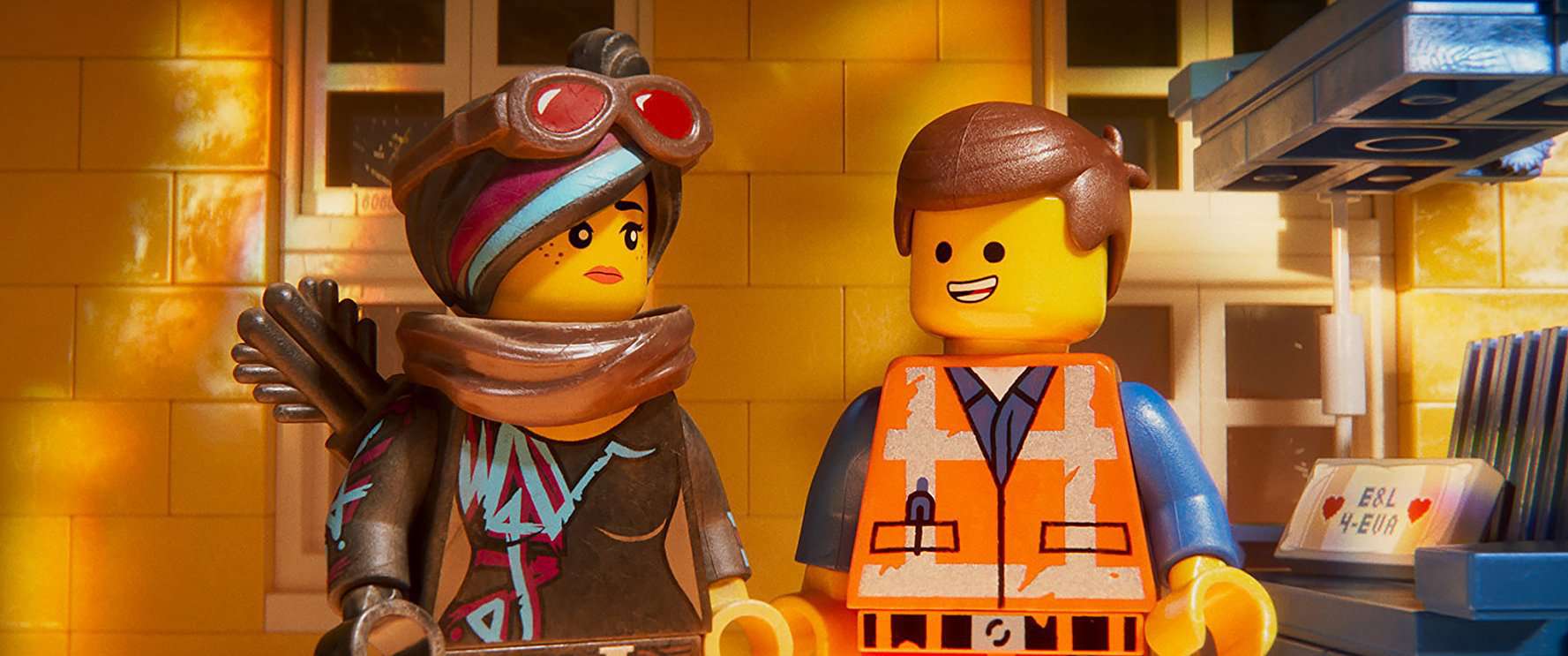 As the Toy Story franchise expands its original trilogy and the modern crowd of Disney princesses reject the Prince Charmings of the twentieth century, it's common to say kids' movies have never been better. That's probably true, but it's a bit counter-intuitive for non-kids to be making that claim. The past 10 years do contain terrific kids' movies, but maybe we're saying that because kids' movies have never been more adult. This Friday, the excellent LEGO Movie 2 joins those ranks of elite kids' movies, but The Second Part is unique in how it delivers a story (and message) specifically for and about children.
The vibe of the LEGO franchise has always been a little more gee-whiz than the earnestness of Disney and a little more grounded than the cartoony high jinks of Universal's Despicable Me movies. The key distributor of LEGO's joy and unabashed-ness is the main character, Emmet, the Chris Pratt-voiced average joe with the "everything is awesome" mantra. While Disney's movies are marked by longing, wistful protagonists and Despicable Me presents a charming grouch, LEGO centers on a person fired up by pretty much anything and happy with just about whatever. Watching Emmet is like watching a kid open a new LEGO box every six seconds, and that frenetic enthusiasm has extended beyond the franchise tentpoles to its spinoff movies: Batman and Ninjago.
The LEGO Movie 2: The Second Part kicks off immediately where the first LEGO Movie left off, with President Business relinquishing control of Bricksburg to Emmet and his creative compatriots, and the LEGO Duplo invaders signaling the introduction of the real-world Sister. Emmet and his pals make peace with the newcomers, but soon a new conflict disrupts their truce and Bricksburg is caught in a fresh dispute over differing modes of play.
Are you picking up on the meta-narrative here? The LEGO Movie 2 is even more layered than its predecessor, building upon the first movie's final-act reveal in a way that somehow manages to be completely accessible rather than totally confounding. The Dad's LEGO room is now at the center of the action, and LEGO 2 banks its story on the parallels between what's going on in the imaginary LEGO world and the real-life playroom.
Following these dual narratives is an involved experience, which is unexpected, but not rigorous. Like most kids' movies, the themes of LEGO 2 are as deep or as shallow as you allow them to be, but what makes it particularly great is how the movie delivers a full experience at various depths. This isn't a "kids like it, adults understand it" movie. It's a "kids learn about A and B while adults learn about B and C" movie.
On one level, as Emmet and his buddies reckon with the new invaders (again, are you reading between the lines here?), they have to learn how to cooperate and respect each other's differences. On another level, Emmet himself has to learn how to channel his creativity without worrying about the expectations, standards or approval of others. Adults will pick up on some wavelengths related to toxic masculinity and social norms while kids will pick up wavelengths about being yourself, living without shame and complementing other's talents with your own. LEGO 2 beams out a single signal, but it lets the viewer—no matter their age—filter it through their own experience. It's a more satisfying approach than a kids' movie that appeals to adults by going over children's heads. There's no pandering here on either end.
Of course, if you're going to LEGO 2 to interrogate the way your suppressed insecurities damage your relationships (the movie goes here, too!), you're missing the main attraction. The draw of this movie is the energetic animation, the blink-and-you-miss-them visual gags, the stacked collection of giddy voice actors and the broad, gleeful jokes. This movie is laugh-a-minute funny and even more visually creative than the first, blending live-action and animation in ways that don't just surprise and engage you, but service the movie's story in stakes-raising ways.
LEGO 2 comes from Phil Lord and Christopher Miller, the guys behind the Jump Street franchise and—more important here—the original LEGO Movie and Spider-Man: Into the Spider-Verse. These two don't just make great movies. They make great kids' movies, and their kids' movies are great because they speak to children in a literal sense.
It's all in the stories. The first LEGO Movie taught a kid how to be honest about the ways he wants to express himself. Spider-Verse taught a kid to find strength in his identity. LEGO 2 teaches two kids how to communicate their weaknesses in order to highlight their strengths. Adults need these messages—obviously, these days—but LEGO 2 puts them in front of kids first. That's important. It's another example of these two filmmakers building a legacy of responsible, nurturing movies.
The LEGO Movie 2: The Second Part is a universal kids' experience not because it caters to many different stages of life, but because its tone and story can appeal to anyone who might walk in the theater. It's an all-ages toy box. There's no limit on its creativity and potential, just who you choose to share it with.
Tyler Daswick
Tyler Daswick is a senior writer at Relevant. Follow him on Twitter @tylerdaswick.