The Life-Changing Power of Representation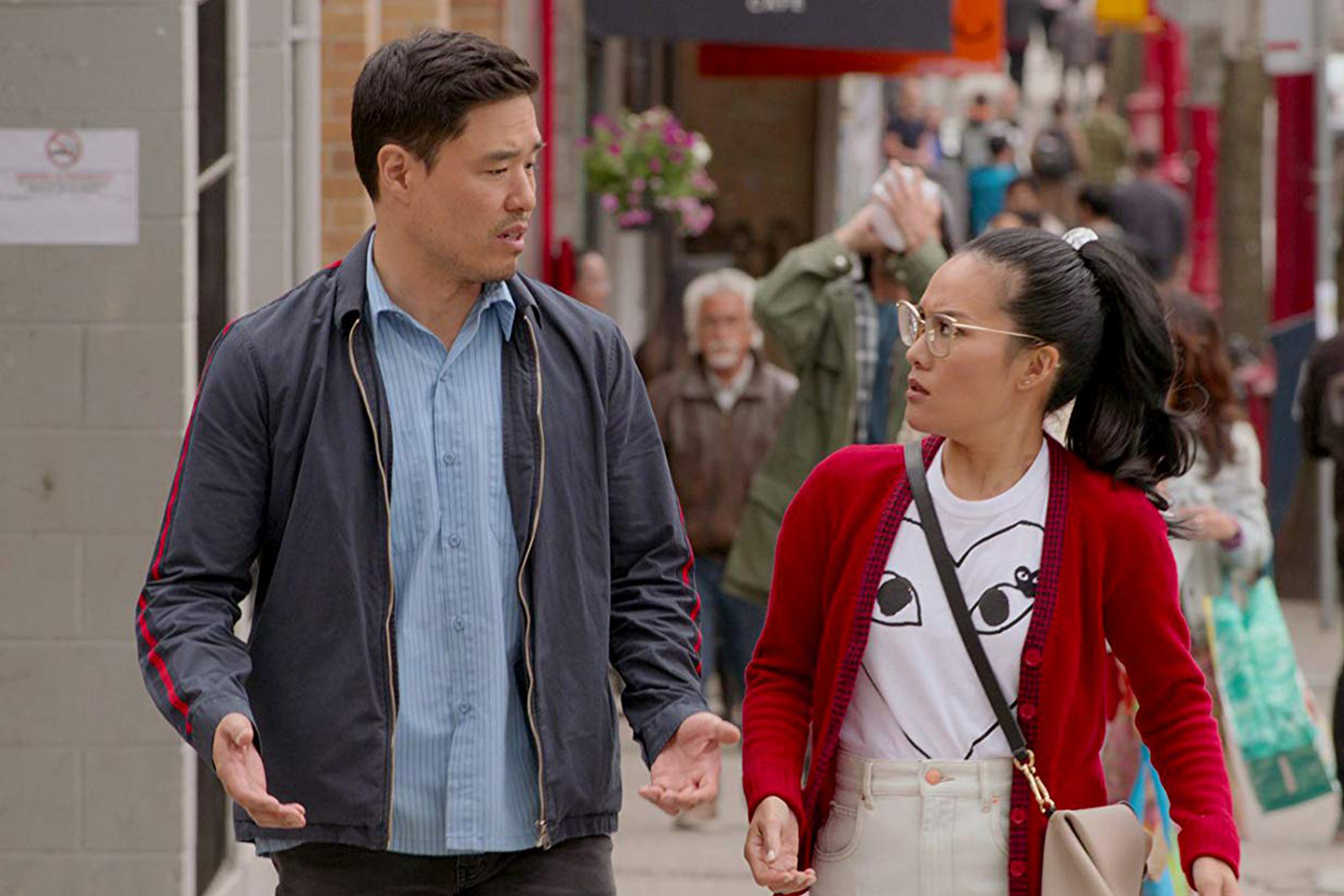 I stood at the door saying goodbye as my friends shuffled out with pillows in their arms. A few minutes after I walked back into the family room, I noticed it. It sat on the edge of our entertainment center shelf like it was reaching for me. I don't remember which friend brought the movie rental; I remember how hard I worked to keep my friends from watching it the night before. I stared at the cover of the protruding case. The Joy Luck Club. The house was silent except for the low hum of my dad's lawn mower at work outside, and my mom's rhythmic breathing from the couch where she slept. It was a Saturday morning in the Spring of 1994. I was in high school.
I hadn't read any of Amy Tan's books at that point. I'm certain I had never heard of an Asian American author by then, either. Staring at the cover of the movie rental was like those quick glances at storefront windows where we are reminded what we actually look like. I saw a flash of my mom's face mixed with my own in the image of the black-haired women on the cover. I could feel my own family's stories rising from the pit of my stomach. Those same stories I had been eager to stay silent about in my midwestern high school setting.
We'd moved from California to Indiana just a few years before. Moving wasn't new. My childhood had already been filled with moves across the country and overseas and back. But this move from the West Coast to the Midwest fell right at the doorstep of my high school years. On my first day of school, I walked into homeroom and looked around at the rest of the class. I was the only Asian American in the entire room. On that first day of school, I was asked if I was the new Mexican girl, the new Chinese girl, the new Hawaiian girl, and more. That was also the day I began scanning rooms to take note of how many other people of color were in them like a boat lost a sea, constantly looking for a lighthouse of familiarity.
Those years of my life were spent hiding. It could've been much worse than it was. But that doesn't help what it was. The questions and comments about my ethnicity didn't stop after the first day. I couldn't get away from the constant othering. Every morning, I left myself at home. My ghost of a body floated out the front door, ready to move through a world where I didn't belong.
So, I was afraid of that blockbuster video my white friend had brought over. I was afraid to watch it with those friends, however kind and artistically curious they were. What if we watched it, and it revealed a story that I'd tried to keep hidden for so long? What if my friends laughed at the Asian mothers, turned their noses up at the food served on screen, became horrified by customs they didn't understand, or lost interest because none of the main characters looked like them; but looked like me, instead? And if any of that had happened, would I have been expected to acknowledge their good intentions, while overlooking and diminishing my own feelings?
I popped the video in while my mom slept. As the music began, I felt like I was snooping around in a room I wasn't supposed to be in. I was introduced to Ming-Na Wen's calming voice as she told the story, "Feathers from a Thousand Li Away" as June. Tears I'd held in day after day, year after year, as I pretended to not care about my heritage, to seem disconnected from my ethnicity, as I worked to blend in and assimilate until it killed me inside, came pouring out uncontrollably as I listened. I heard the daughter of an Asian mother tell a story not so different from the stories I'd been told by my mother. For the first time, ever, I heard and saw things that represented someone like me, and something like home in a work of American art. 
I cried so violently, my mom woke up.  And still, I couldn't stop. She had already seen the movie in the theater with my Dad the year before. They invited me, but I refused, pretending I wasn't interested and didn't want to see it.
I didn't have to say anything. My mom knew. I cried tears of shame. I cried tears of exhaustion for all of the work of hiding. I cried tears of pain for how long we'd been living without reflection or representation of our faces, our voices, our bodies, and our stories. I cried for the non-stop, on-going message that our stories, the curve of our eyes, the scent of our favorite foods, the history of our people, and the way we moved and lived in the world, were worth less and could be erased and ignored. She drew me close, pulling my wet face into her chest and held me while I shook.
God used that work of art to break loose a floodgate of pain and hurt. Through scene after scene, detail after detail, He confronted my hiding, affirmed my story, reminded me of my ethnic identity, pursued isolated parts of my heart, and nudged me towards truth.
And for the longest time after watching that movie, it was the only one.  The only movie I knew of that represented anything that looked like me or my life.  And after time, it was criticized by some in the Asian American community. Maybe because it bore the weight of being the one movie to represent so many of us, for over 20 years. Many of us know the weight of being in spaces as an "only." It's too heavy a weight for any created thing to bear.
Last year, Crazy Rich Asians came out on the big screen. I went to see it with friends, excited, but also terrified for all the pressure heaped onto it. We sat in a packed theater whose ethnic demographics looked similar to that first homeroom experience I had after moving to Indiana. My spirit lifted as I watched the dumpling scene, thinking of every time my family stood around my parent's kitchen island dipping our fingers into a bowl of egg whites to seal Mandu. I wondered if it would be another 20 plus years before I could experience something like this again. Will people expect me to be satisfied, show copious amounts of gratitude, and stop complaining about representation now? Will this movie have to hold the weight of being another "only" like The Joy Luck Club was forced to?
But then shortly after going to see Crazy Rich Asians, I heard about Jenny Han's young adult fiction, read her books, and watched To All the Boys I'd Loved Before on Netflix.  It rekindled my childhood love for Korean yogurt drinks. I wondered what it would've been like to see a character I could relate to like Lara Jean in the years I spent hiding. 
And then last Spring, almost a year after Crazy Rich Asians, Netflix's Always Be My Maybe came out. I watched it with friends, laughing and crying. In one scene, kids ran inside and removed their shoes at the door like I always did as an American kid and have taught my own American kids to do. Kimchi-jjigae stewed on a stove top with bubbling ingredients, in all of it's irreplaceable, earthy-red, mouthwatering glory, in another scene. It wasn't there for laughs, but as a necessary detail that mirrored the pots my mom stood over at our stove top growing up. What I would've been terrified for my white friends to see and possibly make fun of in our house as a teenager, was displayed on an American TV screen, as a normal everyday American thing, like it had always been for me.
I've held my breath wondering if things could truly be shifting. All last year, I watched episodes of Marvel's Agents of Shield, and witnessed my first on-screen Asian American superhero, Daisy Johnson. Just in the last month, I've watched trailers for things like the live-action Mulan and read about Marvel's upcoming Shang-Chi. And yet, alongside every new representation I cheer for, I grieve. Every step forward reminds me of how so many of us have grown up without it. The years of hiding follow me around like a shadow.
I've heard people say the phrase "representation matters" has become tired and trendy. And yes, believe me, some of us are so tired of trying to convince others why it matters. But, I still believe it. I dream about what it will mean for my kids to grow up seeing a few more people who look like them and come from stories like theirs taking up space on screens. For too long, and even still, too many of our details have been missing. Like the old woman in "Feathers From a Thousand Li Away," I grasp my own feather of hope. It's time to unapologetically gather our feathers together and see what takes flight.