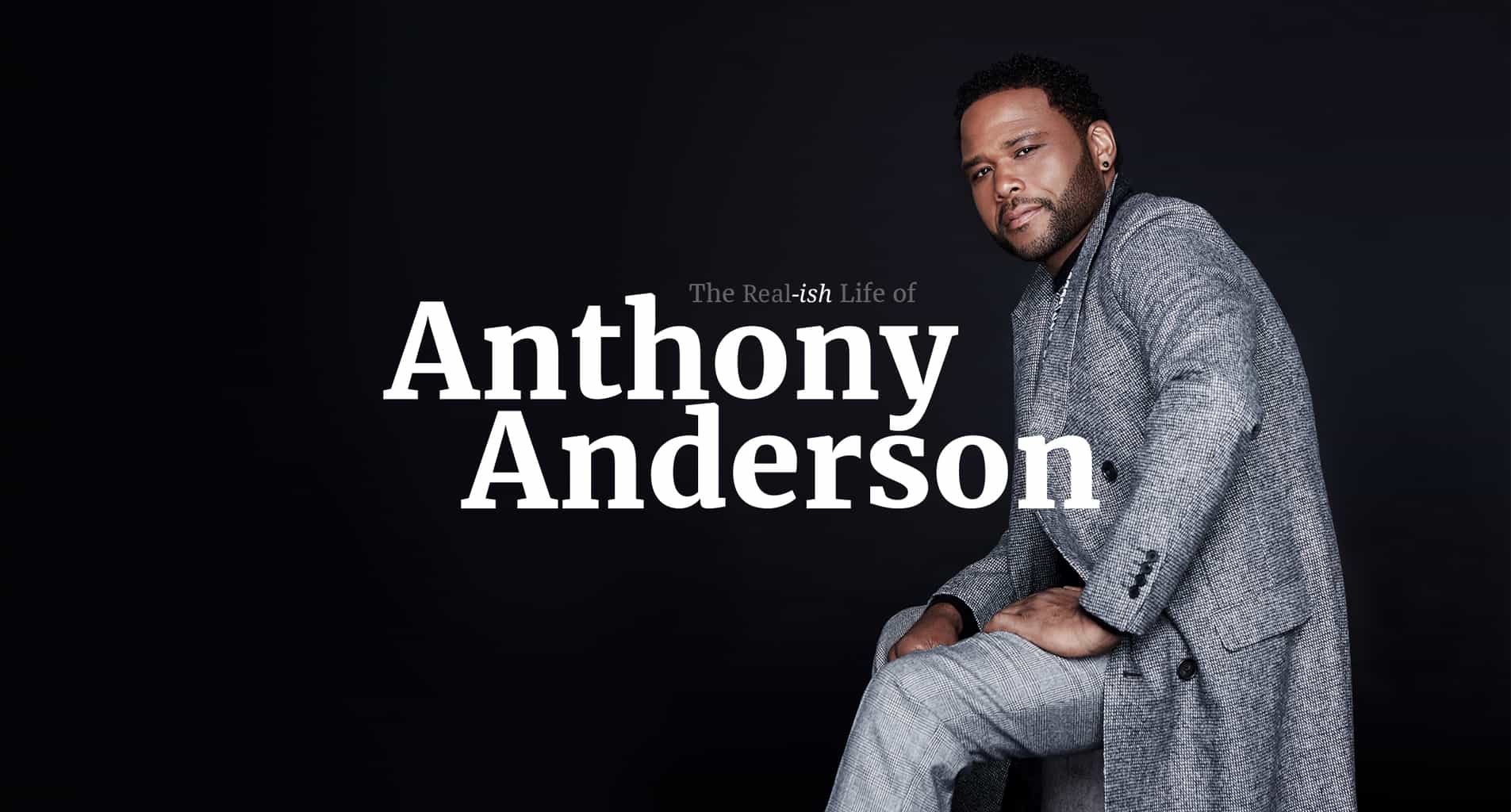 A family gathers for dinner, and a father asks his teenage daughter to say a prayer to bless the food.
She takes a deep breath, and tells her family she's not comfortable saying grace because she's no longer sure if she believes in God. A stunned, concerned silence falls over the table as she explains, "If there's a God, why are people hungry? Why is there cancer? Why do babies die?
"… Why do men wear pleats?"
An awkward back-and-forth about science, the existence of God and His nature is interrupted when the girl's grandmother, the family matriarch, enters the room. Quickly, to change the subject, her dad says, "Zoey led a beautiful prayer, and I'm not failing as a father."
It's a line packed with humor, love and honesty—all of which are hallmarks of ABC's hit sitcom Black-ish.
What follows the dinner table discussion is an episode-long exploration of what it means to be a believer, the role of faith within a family and how to ask big questions. It's thoughtful, nuanced and, yes, really, really funny.
And it's the kind of scene that is playing out each week on one of TV's most acclaimed shows.
Black-ish is, in large part, the brainchild of actor and comedian Anthony Anderson, who is the show's star, narrator and executive producer.
For him, scenes like that are important, not only because they feature conversations that can't be found anywhere else in primetime, but also because he feels called "to impart the gift I've been blessed with." That "gift" is the ability to create a show that does more than just entertain; it can cause people to think about and see the world differently.
"My faith and my belief in that is what keeps me going," he says.
Anderson has a way of acknowledging the impact the show is having while still deflecting the praise onto things like a God-given gift. The more you talk to him, the more you get the sense he'd personally rather not get the glory for its success.
"That starts with our team," he says when asked about how he's made Black-ish as balanced as it is, pointing to its "very eclectic group of writers" that "reflects the world in which we live."
Note that his answer never gets to how he makes Black-ish so good. That's not how Anderson thinks. He sees himself as part of a broad and diverse community. If he takes any credit for the fact that Black-ish pushes the very idea of black representation to the forefront of primetime on a weekly basis, he never says so. And the more you talk to him, the clearer it becomes that this very humility is the key to Anderson's success.

Young-ish
Anthony Anderson was born in Compton, California, the son of a mother who worked as a telephone operator and a father who ran a chain of clothing stores. Anderson started acting early, getting cast in a spate of guest appearances on shows like Ally McBeal and In the House before finding steadier work in The Bernie Mac Show and Til Death. He was, like a lot of people struggling to make it in the industry, getting by without ever really getting ahead—but he was never deterred, partly because of his belief in God.
"I believe that I've been blessed with a gift," he says. "Not a talent, but a gift. And it's my responsibility to share this gift with as many people as I possibly can."
It's this gift that inspired him and his friend, writer and producer Kenya Barris, to take a chance, and try something completely different than what was currently on primetime TV.
"We looked at the landscape of television and what was missing," Anderson explains. "And we looked at how television shaped us and shaped our ideology as young men. We wanted to make shows like that—that had social commentary that was rooted in something, and had a point of view and were funny. We took a page from Norman Lear."
Anderson speaks with a lot of affection for Lear, the legendary American writer who created television shows like Sanford and Sons, The Jeffersons and All in the Family, and who married comedy with social commentary in a way that hadn't been done before him. It was incisive without being off-putting and opinionated without being alienating.
It was, in other words, the sort of show that's in short supply since Lear's glory days. That was something Anderson and Barris wanted to change.
"When Kenya and I sat down five years ago, we realized we had more in common than we didn't and were going through the same things with our children and our families," Anderson says. "And that's how Black-ish was born."
The show stars Anderson as Andre Johnson, a well-off advertising executive with a large, loving family; a lot of feelings about life in the 21st century; and not enough people interested in hearing them. The show turns Dre into sort of a semi-unreliable narrator in his own story, mulling over his opinions on social issues and family life. In this sense, the premise is not so different from dozens of other network sitcoms featuring hapless husbands and the life lessons they learn and impart. What sets Black-ish apart is the gravity of the issues Dre wrestled with and the nuance with which they're all handled.
"We're just authentic to ourselves in telling these stories that we tell," Anderson demurs. "I think that is what is resonating with our audience. They see us and they look at our family and see themselves. They see their family in the Johnson family."
Serious-ish
Anderson has a story about Paul Lee, the man who was president of ABC Entertainment Group at the time Black-ish was picked up by the network. Anderson says that he and Barris pitched the show to five channels and got five offers, but it was Lee's faith in the show that led them to ABC. Lee brought Anderson into his office and made him a promise.
"He said, 'Anthony, I want you to go out there and make the show that you want to make and I will support that,'" he recalls. "And I said, 'OK, Paul, I'm going to hold you to your word because when we get into production and we start making these shows and you start reading these scripts, I don't want you to sit there and be like, 'Whoa, whoa, wait a minute, what did I buy?' He's like, 'No, you won't get that from me.'"
That promise was put to the test a short time later when Black-ish tackled one of its many tricky issues. In a second season episode called "The Word," various generations of the Johnson family debate and wrestle with the modern usage of the "n-word."
"We actually wanted to say the word in the episode," Anderson says. "And Paul Lee said, 'You go make your show. I will go fight for this. Don't worry about this. You don't have to worry about fighting for this. I will fight this fight for you.'"
It was a good thing too, because Black-ish has not been without its detractors. Most famously, of course, was a tweet from the man who would one day be president. In 2014, Donald Trump tweeted: "How is ABC Television allowed to have a show entitled 'Blackish'? Can you imagine the furor of a show, 'Whiteish'! Racism at the highest level?"
That was back before anyone actually thought Trump had a shot at winning the presidency. When asked how having a vocal critic of the show in the White House has elevated the pressure, Anderson is honest but not overly perturbed.
"Our job stays the same no matter what happens in the rest of the country," he says. "First and foremost, our responsibility is to make a great show that people will be entertained by. That's our responsibility. That's our duty every week."
That said, Anderson is aware that the tensions around the sort of issues Black-ish deals with—like racism, sexism and bigotry—have grown tighter and become a larger part of the national spotlight in the four years since Black-ish premiered. He's mindful of the fact that many people come to his show expecting to see something real—and lately, reality in America requires a very different hand than it did even four years ago.
"We put that responsibility on ourselves to reflect what's going on within our world and our community," he explains. "But there's no added pressure or added responsibility because of what's happening in the world because we are of the world."
Balanced-ish
Anderson is an empathetic guy, and that empathy has lent Black-ish one of its most engaging qualities: an interest in exploring multiple viewpoints without ever feeling like it's refusing to take a side.
"We deal with it from every point of view so everyone has an opportunity to voice their opinions," Anderson says proudly. "Good, bad or indifferent about it. I think we're very fair in dealing with things and how they affect our family and our community. … This family and our show have a very distinctive point of view and we will continue to talk about things that affect our community but, more importantly, affect this family and how they deal with that. … We deal with it all."
Dealing with "it all" and trying to do so while including every point of view is no small order, and according to Anderson, the key to doing it well starts with who you hire to create the show in the first place.
"In the writers room it's like no one agrees on everything," he says. "Because of that, it becomes a hotbed of discussion and debate which are some of the best things that can happen in a writers room. … I think that's where some of the best stories can come from. You don't want a room that's monolithic."
And what happens in the writers room, according to Anderson, is something that maybe should be happening more outside of it.
"You want it to be—not a struggle, not a fight—but a great debate," he says. "Because in a great debate you learn things that you never knew and vice versa. You can teach and learn at the same time."
Real-ish
For people who watch Black-ish, the line between Anderson and the character he plays seems very thin. For Anderson himself, it's even thinner. He calls Dre an "amalgamation" of himself and Kenya Barris.
"Both of us are first-generation successful," he explains. "Both of us are from the inner city here in Los Angeles. Kenya [is] from Inglewood, myself from Compton. Both of us are the only African Americans who live in our neighborhood. … That's what this character is."
That authenticity stretches through every part of Anderson—from his thoughts about politics and social justice, to his beliefs about faith which are, like Dre's, complex. "My belief is a very powerful one," he says. "Not necessarily religion. It's about my [relationship with] God … I can't sit back and think that there isn't a higher being or a higher power out there. There's too many things that we, as mere men, can't explain."
He takes that relationship very seriously, and it's one of the few areas in which he's willing to talk about himself, specifically, and the meaning that being a spiritual person holds for him.
"I want to be a lesson in what it is to have faith," he says. "In what it is to believe, in what it is to understand and be a tool and be a beacon and a light for those who are looking for that in someone who is looking for … I'm not going to say a hero, but who's looking for someone that they can latch on to. Someone that they can look up to. Someone that they can see and be like, 'Oh, wow, I see the light in him. I see the light in her.' That's who I want to be like. That's what I want to become.'"
Next-Ish
When asked how he wants to be remembered, Anderson answers so quickly and confidently that this interviewer took to Google to see if he'd memorized some famous speech (He had not.).
"That as he stood on the shoulders of those who came before him, he stood side by side and shoulder to shoulder with those who were there with him," he says. "So that the next person could stand on his shoulders and bring the next generation up."
Once again, he pulls the conversation away from himself. He deflects. He wants to talk about making sure the next generation is just as memorable.
"I've never been selfish in terms of my success and how I got here because people helped me to get to where I am," he says. "So, I owe it. It's my responsibility to help the next person—persons—not only to where I am but beyond where I am. I hope that is the legacy that I'm building now and will leave behind—that 'he helped others as he was helping himself.'"