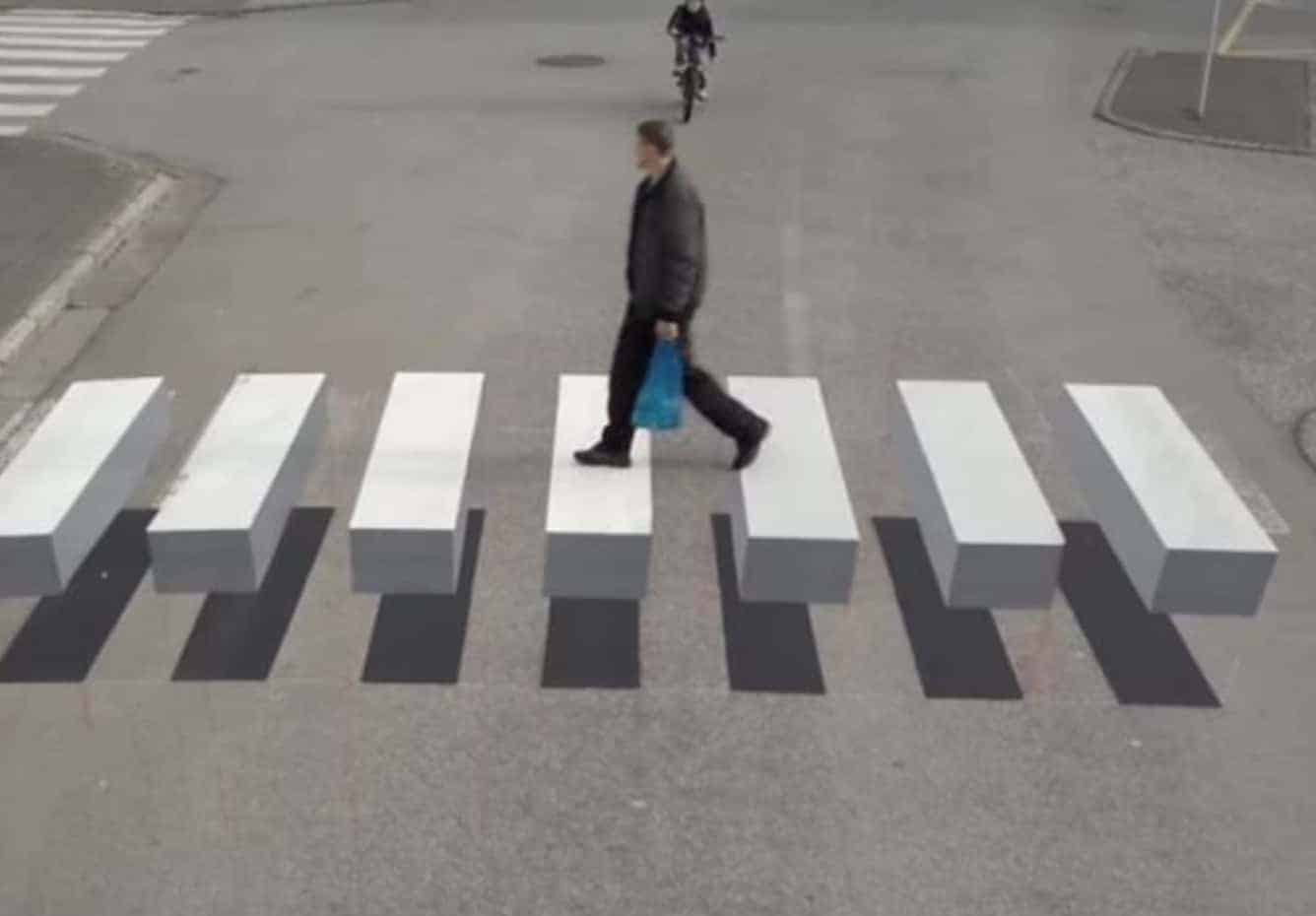 https://twitter.com/i/moments/1016813276859072513
The latest innovation in road construction only uses paint.
These crosswalks are painted to create an optical illusion, which make them like look floating blocks to oncoming cars. The idea is that the driver's eyes will see what initially appear to be blocks over the road and slow down more quickly, making the crosswalks safer for pedestrians.
They are currently popping up in areas like Montreal, Iceland and Mozambique.