These Guys Are the First Male Cheerleaders In NFL History to Perform at the Super Bowl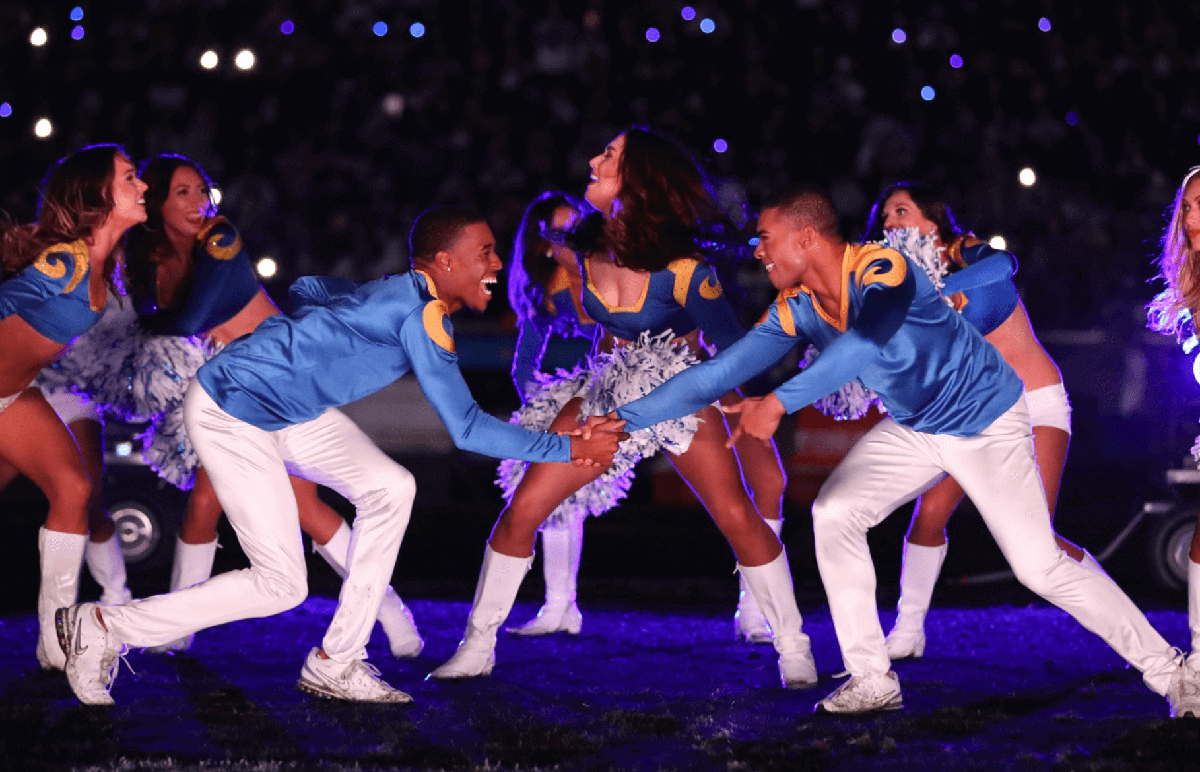 When the Rams won last weekend, beating the New Orleans Saints (in controversial fashion) to advance to the Super Bowl, they also made history for their cheerleaders. Quinton Peron and Napoleon Jinnies on the Rams' spirit squad will be the first male NFL cheerleaders to perform during the Super Bowl.
Peron and Jinnies are not the first men to appear on NFL sidelines, but they are the first to appear in the same routines as their female teammates, performing all the same moves. The two men are each classically trained dancers.
Aye Napoleon, you think Atlanta is ready for us? … NAHHHHHH ???… WE'RE GOING TO THE SUPERBOWL! ??? pic.twitter.com/oWFAElcw61

— Quinton Peron (@Qperon) January 21, 2019
Peron and Jinnies appeared on Good Morning America this week to talk about their history-making appearance. Peron said that their success has seen a lot of other young men expressing their interest in dance and performance.
"I think we can both say we've been reached out to by so many men that are so excited to try out, not just men our age but young men trying out for the junior high school cheer team, and it's exciting to see this change," Peron said.
You can see Peron and Jinnies on the field Sunday, February 3 when their Rams take on the New England Patriots.