These Jarring Cards Combine Scenes of Middle East Conflict with the Christmas Story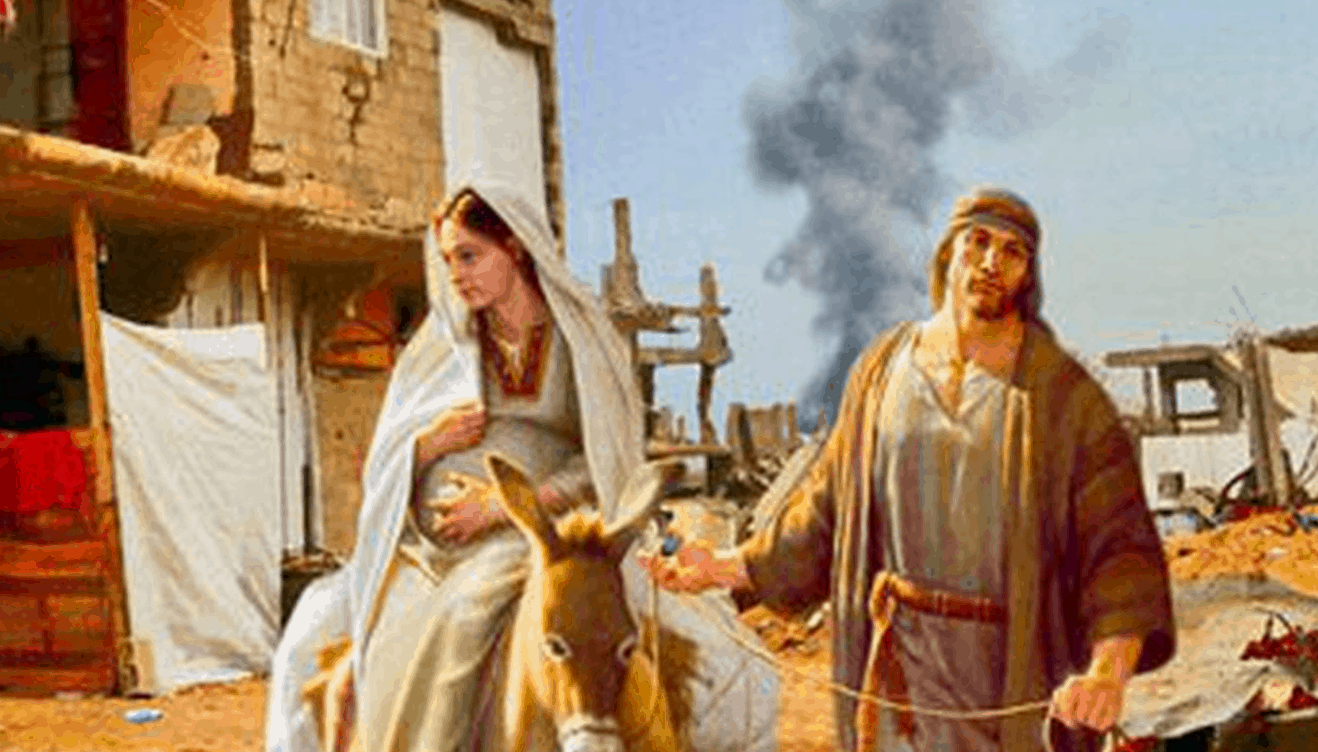 The humanitarian group Doctors of the World have created a line of Christmas cards to raise awareness about conflicts in the Middle East (like the Syrian civil war) and raise money for the group that provides healthcare to vulnerable communities around the world.
The images are jarring. One, shows Joseph and Marry traveling through the rubble of a war zone; one shows the wise men looking up to a plane dropping a bomb instead of the Christmas star; one, shows the manger with one of the walls blown off.
The group explained to Mashable, "We want to provoke a broad public debate about the effect of the conflict on ordinary people at the time of year when many of us are thinking of loved ones, peace and goodwill."
The entire set is on sale now.