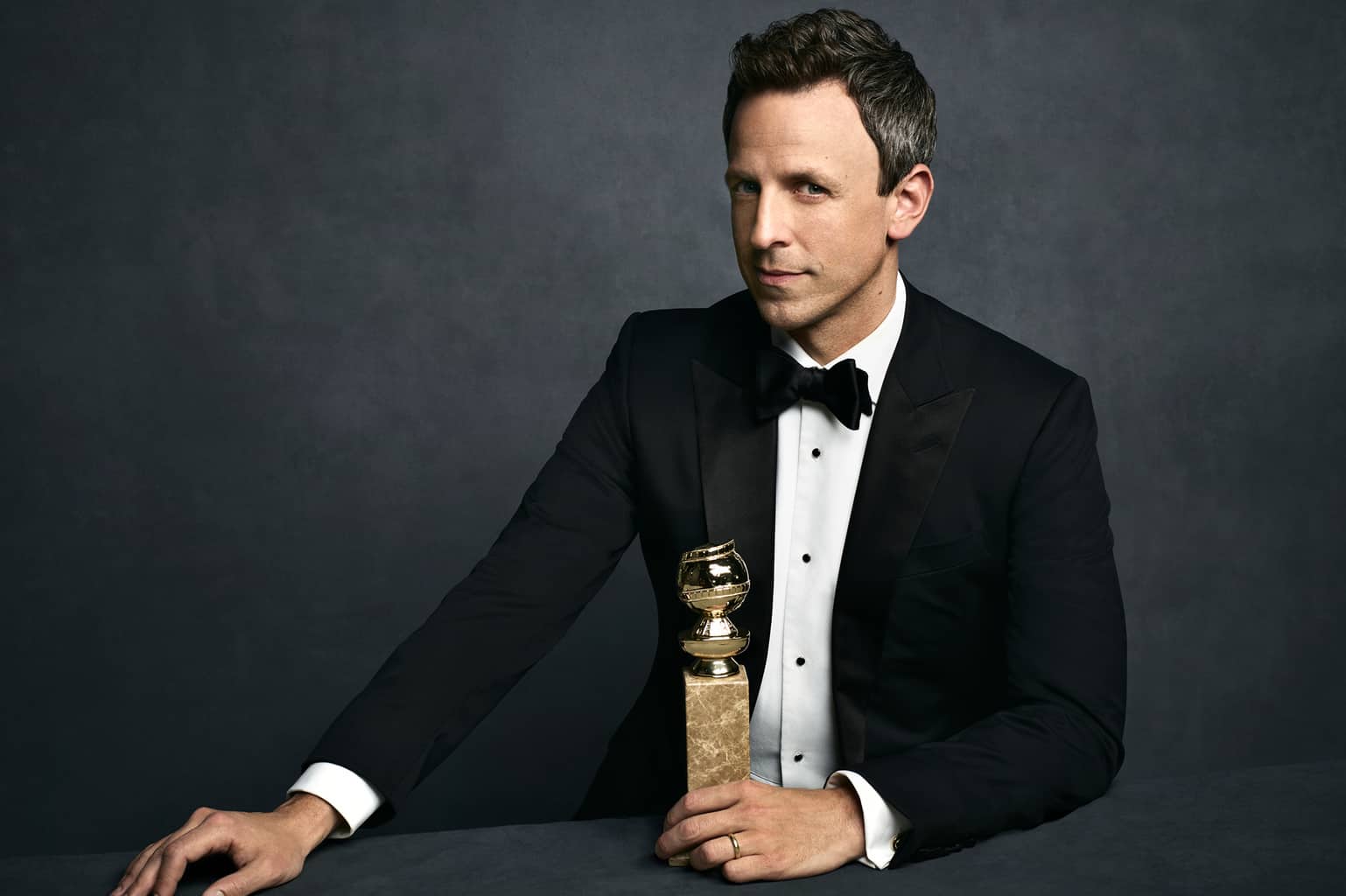 Awards shows are silly, self-congratulatory affairs and past iterations of the Golden Globes were a case in point. Labeled "the fun awards," or "the awards with alcohol," the Globes never justified themselves beyond goofy speeches and flash-in-the-pan memes. Even in relation to more "prestigious" ceremonies like the Oscars, the Globes function only as a predictor, and if a statue goes to someone unexpected, it's treated like a cute aberration rather than an impactful swerve. The night usually passes with hardly a ripple in the pop culture ocean.
But last night was a cannonball. This year, the Golden Globes mattered, and it was because most figures present treated the night like a platform instead of a glitzy round of back patting. For the first time in a long time, an awards show felt like it was changing something.
A Culture Shift
There was a tonal difference from the outset of this year's Golden Globes. The red carpet—a symbol, perhaps, of Hollywood's incessant navel gazing—became a symbol of defiance, with nearly all the night's attendees donning black to represent their protest against the sexual harassment coming to light in their industry.
It meant as the night continued, every crowd shot, presentation and reception became a reminder of not what the night was designed to be about, but what the night was co-opted to be about.
The intrinsic shadow of harassment was made explicit by the voices onstage, and these voices also legitimized modern consumption of awards shows.
These Golden Globes were in part criticized for tonal inconsistency, the blips of activism sometimes jarring over the hours of pageantry—the event seeming inconsistently purposeful as a result. That doesn't really hold up considering the way we experience the Globes now: through tweets, YouTube clips or hashtags. The recirculation of its peaks is exactly why we're talking about the night now. The filler is only felt by those watching the marathon broadcasts, and that's a minority these days.
In that sense, these Golden Globes were a triumph. Instead of having only one or two "important" speeches to cut out from the night, we have a bevy of moments large and small that, all together, make the event as a whole feel weighty and tectonic in retrospect.
Setting the Tone
Seth Meyers came out firing, focusing the majority of his monologue on the sexual harassment scandals that have emerged from Hollywood over the past several months. It was a tone-setter—and a focused one.
There were Trump jokes (of course there were Trump jokes), but Meyers kept his gaze on what was most relevant to the room, and while he might not have directly impacted the speeches to follow, he aimed the night at a specific target, and that gave the proceedings a persistent power.
You didn't have room to loop politics into the scandals that lay beneath the Golden Globes, and that was a savvy move by everyone who came forward. No one could be dismissed as "having an agenda" because the primary objective was to call attention to Hollywood's treatment of women. You couldn't misconstrue it.
Oprah's Big Moment
When Oprah Winfrey brought the night to its stirring, defiant climax, that precision paid off.
Winfrey was this year's recipient of the Cecil B. DeMille Award for lifetime achievement. She is the first black woman to earn the honor, and her speech started there and ended with what will doubtless be the evening's most enduring moment. Her closing point was prescient:

[lborder]
I want all the girls watching here, now, to know that a new day is on the horizon. And when that new day finally dawns, it will be because of a lot of magnificent women, many of whom are right here in this room tonight, and some pretty phenomenal men, fighting hard to make sure that they become the leaders who take us to the time when nobody ever has to say 'Me too' again.
[/lborder]
A Catalyst for Change?
The work isn't done. These Golden Globes are positioned to be a beginning, not an end. Winfrey's speech pointed out that to see this show as the end-all, be-all, or even as a turning point, is a mistake.
The evening could become a turning point, but it can't do that on its own, just like any single voice or any single work can't do that on its own. Rather, a turning point is made up of many voices—many different voices—garnering enough momentum until their views can't be quelled and their demands can't be ignored. That's when change happens.
And the Golden Globes affirm that. As an awards show, it stacks many different high-profile voices in the same room, and when those voices pile atop each other and speak through the societal megaphone that is millions of televisions and millions of Twitter feeds, the sound makes a dent. People notice. People talk about it. The attention empowers others to add their voice, too.
Natalie Portman went into savage mode and poor Guillermo del Toro never saw it coming pic.twitter.com/DF0BAcReSt

— Pete Blackburn (@PeteBlackburn) January 8, 2018
In the immediate aftermath of Oprah's speech, Natalie Portman kept her eyes forward. Presenting the award for Best Director of a Drama alongside Ron Howard, Portman said, "Here are the all-male nominees." Some people gasped. Ron Howard chuckled. Portman stood tall. It was not a joke. There's still work to be done.
The Golden Globes were made into a platform last night, but it can't be the only one. The night matters right now because we're talking about it, watching it back and applauding the women who spoke truth from the stage, but more platforms need to be built. We can't limit the mouthpiece to people who are famous; we have to respect and hear stories from everywhere. That's how these women made change, and it's how they'll keep making change.
It's how we can make change, too. By building platforms, we can look back on ceremonies like last night's and give them significance that swells into the future. Instead of absorbing all our attention, the world's most famous people encouraged us to pay attention to each other. For a silly, self-congratulatory night, the Golden Globes spoke one ironic thing loudest: We're not enough, so how will you help us?