TOMS and Marvel Have Joined Forces For a Super Shoe Collection
You're probably familiar with TOMS, the famous do-gooding shoe company that gives a pair of shoes to someone in need for every pair you buy. You're probably also familiar with Marvel, a company that is likewise no stranger to do-gooders. Now, the two have joined forces for a new collection of Marvel Superhero-themed shoes for adults and kids so you can stan Captain America, Iron Man, Thor and the rest while supporting an awesome company.
The shoes come in TOMS signature classic style, and there are also some fancy sneakers (low-top and hi-top) and plenty of options for kids. Here are the classics, covered all over in classic Marvel Comics' panels.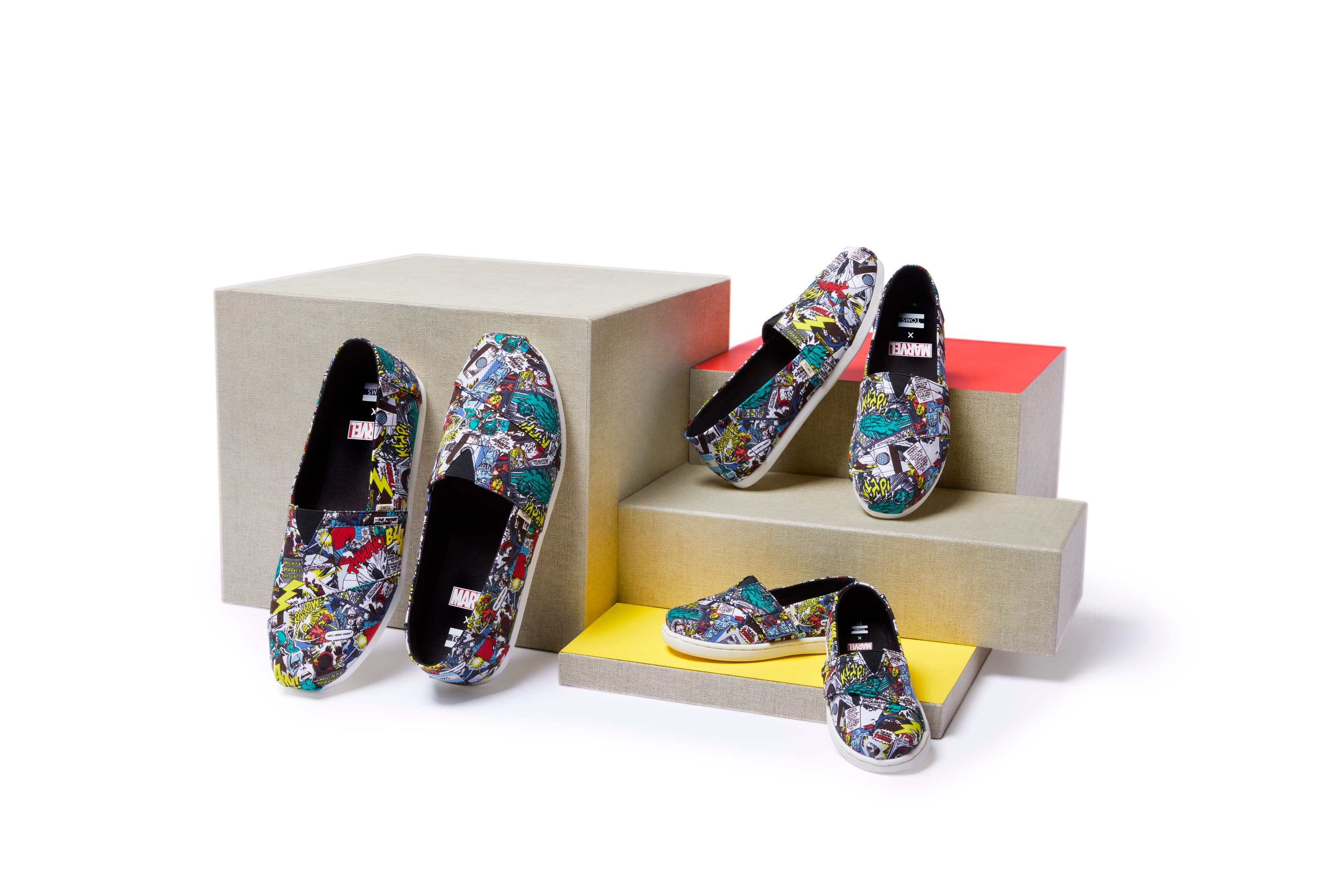 And then here are the actual sneakers, which feature character logos from heroes like Thor, Iron Man and the Incredible Hulk. All told, not a bad way to get around in the upcoming warm months.

There are other options too, including a more traditional sneaker and you can check them all out over at the TOMS store.