The initial lineup for the next season of Saturday Night Live is live and in the house and you know what, it doesn't look half bad.
Woody Harrelson and Billie Eilish will be temping Millennials and Gen Zers (respectively, mostly) back for the premiere, followed by Fleabag's Phoebe Waller-Bridge and Taylor Swift the following week.
And things are only looking up from there.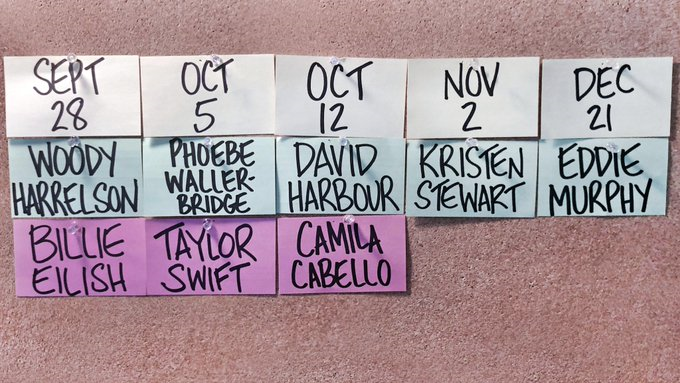 It'll be fun to see David Harbour ham it up in October, and Kirsten Stewart is always a welcome presence in Studio 8H. But the real coup here is definitely SNL's Christmas show, which will bring Eddie Murphy back to the place that made him a star for the first time since 1984 — alleged bad blood be hanged. That'll be about as must-see TV as Saturday Night Live gets these days.
Hopefully, this season will be a little lighter on political humor (Alec Baldwin's Trump was wearing mighty thin by the end of the last season) and a little heavier on the weird, absurdist humor that's defined the show's peaks over the years.