Pharrell Williams on What Sets 'Voices of Fire' Apart From Other Religious Shows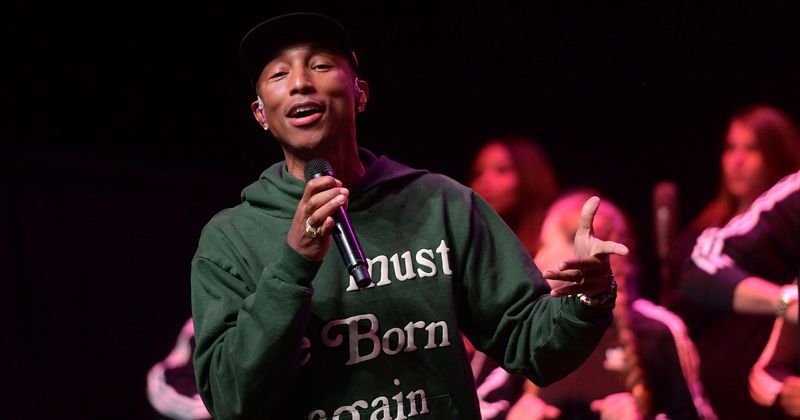 Voices of Fire is Netflix's new Gospel music reality TV series about Bishop Ezekiel Williams' quest to build the world's best, most inspirational gospel choir, and the famous, music genius nephew who helped him do it. Yes, Pharrell went back to his home in Virginia Beach to help his uncle see his dream through, staging a reality TV music competition situation to do it. The trappings will be familiar to anyone who's seen a show like this but the energy is very different, since there's at least as much attention paid to the faith that guides these contestants through their difficulties as there is to their musical abilities. It lends the series a sense of meaningful gravitas to go along with the eye-popping talent and Pharrell told RELEVANT that was all very intentional.
"This one is specifically different. It's enlightening. It's elevating. You literally are exhilarated when you're watching it," Williams told us. "There are moments where you get emotional and be happy. There are moment where you're emotional and empathetic. It moves you. That's what content is supposed to do."
"The beautiful part is what moves you in this particular case is the Spirit. When I set out to do this project with Netflix, I always said the number one thing that we needed to capture is the Spirit. We wanted people to see that. We wanted people to hear that and we wanted people to feel that. We wanted that to set us apart from everything else in the religious and faith-based space."
They succeeded. The show is out now on Netflix and features some of the most spectacular voices you're likely to hear headed into Thanksgiving week. But even better than the voices are the profoundly moving stories on display. The choir members come from a huge array from backgrounds and many of them have faced intense loss and hardships in their life that will draw the empathy of even the most jaded viewer. The way these people channel their stories into their music is undeniably inspirational and no matter how familiar you are with the reality music show format, don't be surprised if this one hits you a little different. There's something spiritual at work.
"You know it when you see it," Williams says. Talking to him, you get the sense of how complicated it was to put something like this together — and how important too. He really wanted people to have the experience of church over a TV screen.
"You can't see the wind. No one's ever seen the wind. But when the wind blows across the trees and the leaves, you can see its pattern, right? That's the same way we see the Spirit wash over people in the Church when the Church catches fire. when the Spirit jumps out of nowhere because of something that the pastor said or a chord change or a particular part of a song. You just see it. It's a lot like how they do the wave in stadiums at football games or whatever. It's not rehearsed. That magic, I wanted people to see and feel that in their homes. We're just trying to democratize that experience as much as we can."
Watch Voices of Fire and you can experience just how seamlessly that democratization went. It's available on Netflix.