If You Want a Show About the Pain of Self-Acceptance, Watch 'Barry'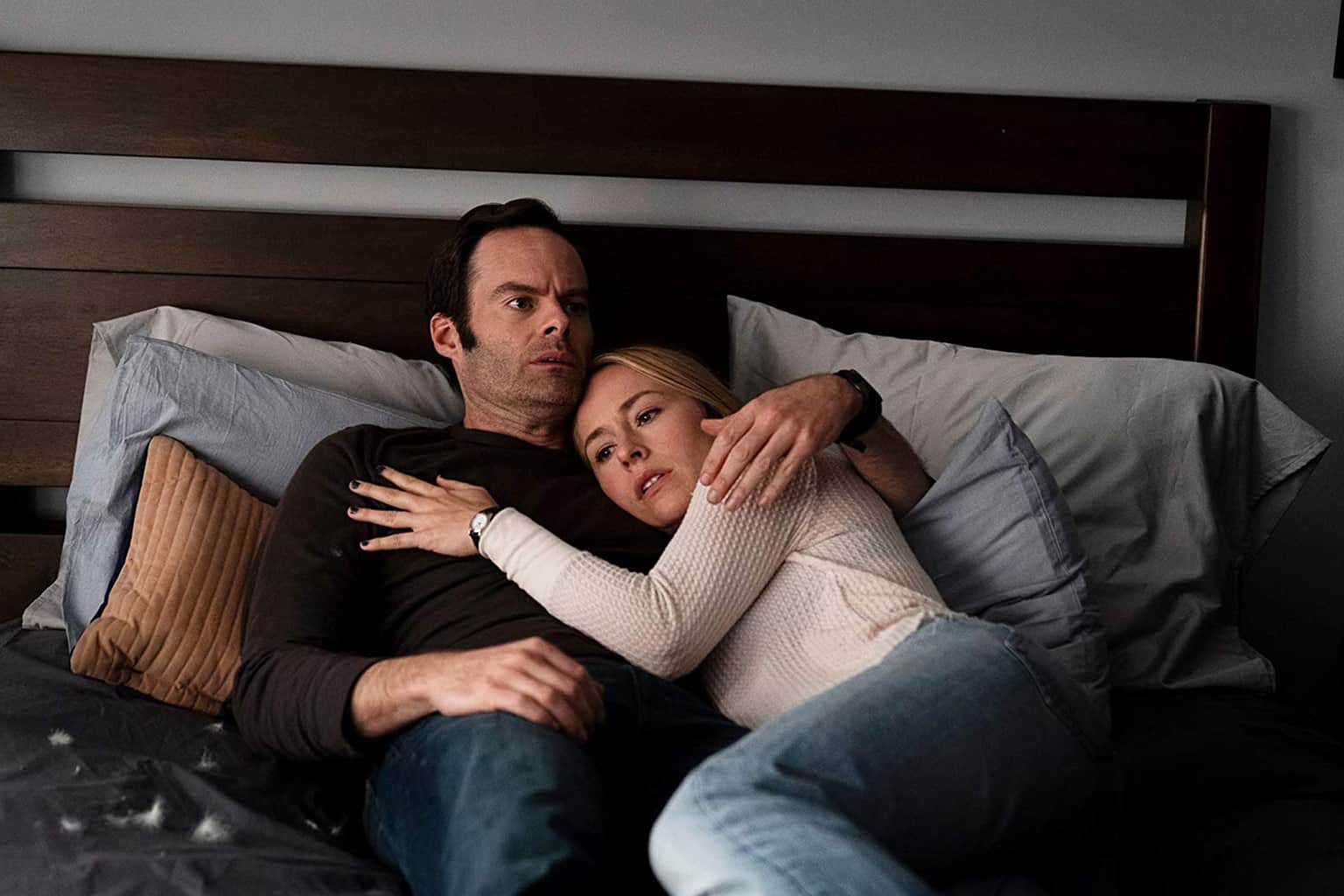 As prestige television popularized the anti-hero model, audiences witnessed a spectrum of self-denial. While Edie Falco's Nurse Jackie wore her vices on her sleeve, Walter White waited until Breaking Bad's final episode to admit the extent of his transgressions. In character dramas, the journey from good to bad is often supplemented by the journey from denial to acceptance. Cue Don Draper's enigmatic final smile or young Michael's closing moments on The Wire.
Barry is perhaps the first character-centric show to put the second arc before the first. Unlike past prestige dramas, Barry isn't interested in painting its protagonist in shades of gray. It just throws him onscreen in straight-up black. The show's not about someone changing, but someone coming to grips with the idea he might never change. It's sublime.
Part of Barry's unexpected excellence is how it takes full advantage of its premise: a desensitized hitman enters the performative, feelings-forward world of the Los Angeles acting scene. It's a rather perplexing logline, but in execution (ahem), it is note-perfect. Acting, as any former theater major would tell you, is as much about self-knowledge as it is about empathy. It has therapeutic qualities. It's about accessing your subconscious and shoving it into the world. Really, it's that self-actualization that allows great actors to bridge the gap between themselves and a character.
And that's what Bill Hader's Barry is trying to do in this show, except his bridge is beginning from the other side. In a way, he already is a character—this stone cold killer—and he's trying to use acting to access his true nature. The problem is, his true nature might not be much different than the killer he's become.
It's a vicious idea for a show to follow someone it theorizes might be irredeemable. It might be a new idea, too. The most famous male anti-hero dramas—The Sopranos, Mad Men and Breaking Bad—all end with at minimum a sense of redemptive justice, if not atonement, for their wicked main characters. Tony, Don and Walt might not end their respective series cleansed anew, but their respective self-acceptances give their arcs a note of optimism. Barry, in contrast, features a character who denies himself that acceptance over and over, and it feels more tragic than any sort of downfall a TV show can present to us.
Throughout the first season and into the second, Barry asks himself and others if he's an evil person. Almost everyone tells him he is. Barry tries to change the narrative by walking the straight and narrow—he wants to be good!—but he's always thrown off course by something that forces him back toward hitman stuff. These pressure points direct Barry's hand but they never exactly make the choice for him. And so he, and you, are kept in the awful tension of watching someone give in to their worst impulses over and over. Barry, the show, is so balanced when walking this line that the viewer and Barry are both unsure of the hitman's morality. This dude might actually be twisted up inside. That doesn't mean we can't love him. It does mean we'll have to accept it, eventually.
Talk about dark, but it's justified and enhanced by Barry's other great strength: This show mines the darkness for wicked laughs. Few programs have ever been so bold as Barry is in channeling the despair of its character's inner conflict for genuine hilarity. This show delves into the same violence-centered dark humor of things like Fargo, but it stretches itself into more personal, ironic territory.
In the season two premiere, Barry tells his acting class about the first time he killed a man. Next to him, two of his peers act out the sequence, performing the cliched "blood on my hands" anguish we've seen in tons of lame crime movies. Their performance doesn't match Barry's memories at all. He remembers the elation. They assume he was devastated. It sounds nuts, but man, that juxtaposition is cackle-worthy. It's the funniest thing you'll watch on Sunday night, at least until Monday morning comes and, when you think about it, it's just as messed up as Game of Thrones. There aren't many things that feel like that on TV.
In today's enneagram-obsessed culture, self-knowledge holds a lot of value, and while efforts to discover your nature are worthwhile in many respects, few of the experts, metrics, tests or evaluators tell you what to do if you don't like what you learn. Self-acceptance is a high emotional hurdle, and amid the way we talk about it today, it's not lowering. That's why people take the Hogwarts house quiz over and over until they land on Gryffindor. It's why enneagram 8s tweak the results to score that 7-with-an-8-wing. It's why some people ignore all this stuff completely or dismiss it as simplistic garbage.
So much TV has told us good people can become evil, but so few stories—so few anything—tell us how to approach evil when redemption looks out of the question. That's exactly where Barry sits, and for that reason, it might be one of the bravest things in popular culture right now. It's an evolution of the anti-hero dramas that came before it and it's a response to the way we talk about ourselves. You might not like everything you see on Barry, but there's a good chance it feels real. Are you vulnerable enough to own that?
Tyler Daswick
Tyler Daswick is a senior writer at Relevant. Follow him on Twitter @tylerdaswick.