In 2018, 'New Girl' Taught Us How to Move On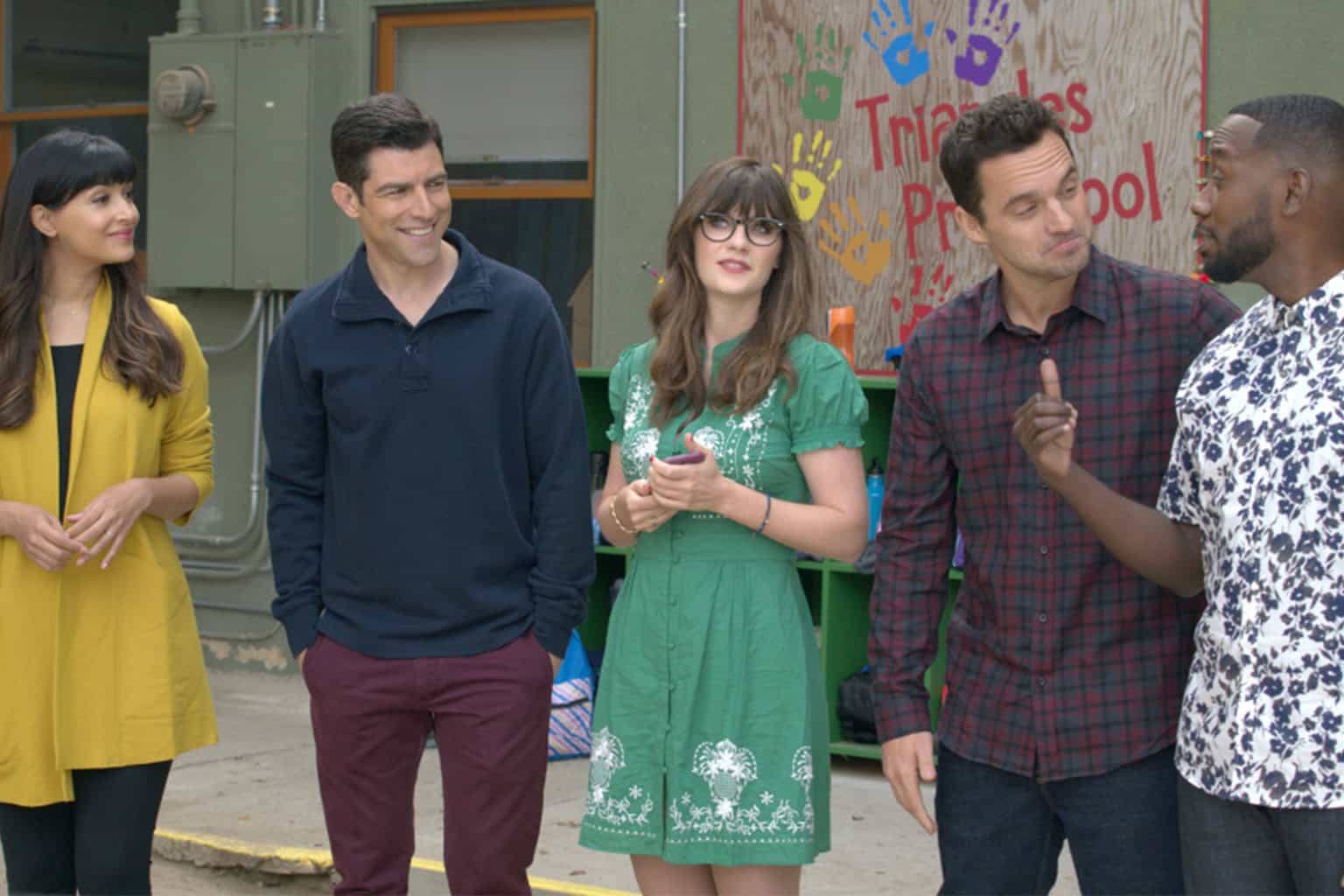 WARNING: This article contains spoilers for the series finale of New Girl.
---
New Girl brought us in the 2010s what Cheers, Seinfeld, and Friends delivered in the 80's and 90's: A sitcom centered around a group of friends who, though they weren't a biological family, acted as one, dysfunction and all. New Girl brought us the typical cast of quirky, niche-occupying characters that would feel familiar to our own relationships. Women saw the fun, irresponsible men they love in Nick and men saw the adorable but hard-to-decipher women they love in Jess. Some New Girl characters were obsessed with their image. Others could care less. Some had strange obsessions and nerdy passions. Others came from diverse cultures. The New Girl gang was filled out with personalities simple enough to be caricatures and developed enough for us to find ourselves and our own friends inside of them.
New Girl's central friends, like many millennial cliques, lived, ate, played and worked together. While wrestling with tough job cycles, difficult parents, tricky romances and brutal breakups, they not only learned who they are and what they want in life, but had a lot of fun along the way (their made-up game, True American, was just the tip of the iceberg). Just like Cheers, Seinfeld and Friends, New Girl helped a generation see themselves. But the biggest thing New Girl did for millennials happened in this year's series finale. The show taught us how to move on.
Star-crossed lovers Nick and Jess had us convinced things wouldn't work, so when they righted the ship and committed to wed, it raised questions for the show: Where could New Girl possibly go from there? Obviously it was time for a change from the norm±the show was coming to a close and the characters were headed into a new season of life.
Throughout season seven, the group of friends had been ignoring eviction notices appearing under the door of their loft. After discovering a final notice in the finale, the friends spent the episode reviewing their memories and bonds formed in the loft, capping things with one last game of True American. It feels like the inevitable in action.
In the end, as the group slams the door shut on the moving van, Winston reveals he has played the ultimate prank. There was no eviction. He had fabricated the whole thing. However, following the revelation, Nick and Jess don't unpack and repopulate the loft. Everyone knows it is time to move on, and the blessing of the prank is that it urges the main characters toward a choice without forcing them. Nick and Jess needed a gentle shove toward their next step in life. Leaving the loft meant grief over saying goodbye that memory-filled place, but it also meant leaving a space that defined them as free-spirited young adults. Now, by going, they can redefine themselves as wife, husband, mother, father and—maybe for Nick—responsible.
As New Girl ends, we see a montage of each couple playing a future game of True American with their children-to-be. The magic the gang had together lives on, but the torch is being passed. We needed this as viewers. How could you see that empty loft and feel hope and happiness without seeing the next good thing to come? New Girl didn't just slam the door shut on our emotions. Instead, it reminded us each goodbye means a new greeting.
Many movies and television shows close with a wedding, but with millennials valuing parenthood over marriage, it was only natural for New Girl to show the purpose behind the next steps of the friends' journey away from the loft. A Pew Research survey found 52 percent of millennials say being a good parent is "one of the most important things in life," while 60 percent say being a parent is important to their identity. At the same time, recession-raised millennials are deferring home and family decisions to later in life. In 2016, 48 percent of women aged 20-35 were mothers. That number was 57 percent in 2000. The current generation is ready to move out of the loft and into a future family life.
Cheers ended with another up and down from Sam and Diane. The Seinfeld finale stuck all the characters in jail as punishment for their irresponsibility. Friends finished its run with a similar departure as New Girl, though only one couple was headed toward parenthood. Even after the housing crisis and recession, New Girl evidences millennials may be a kindler, gentler generation than those past, with more optimism for the future and for family life than preceding generations. It's a twist on Seinfeld's "no learning, no hugging" motto, with the edge of Winston's prank leveled off by Jess' Friends-esque sentimentalism. New Girl paints a hopeful and rosy picture of what is to come for the young couples. If we follow Jess' lead, we can believe we'll achieve our version of the good story she envisions, no matter what setbacks may happen.
New Girl was directly in step with where a generation is headed, and in 2018, the show lead the way with wisdom, reminding us to keep in mind all the good memories made, make space for new ways of life, treasure old traditions and look ahead to the future joy that seasons full of family can hold. This new time looks much different from the vibrant, free seasons of friendship, but as the millennial generation is coming to learn, it has its own rewards.
Sharon McKeeman
Sharon is a writer, photographer and educator, living in Southern California. You can find more of her work on Instagram @sharonmckeeman and at www.sharonmckeeman.com.